Turn your website into a lead generation machine
Capture leads and drive sales in a more human way
Stop wasting your traffic
On average, only 2% of website visitors become leads. Increase your odds by engaging in real-life conversations and convert more visitors before they leave.
Try out a different approach
Unlike brash pop-ups or passive contact forms, LiveChat is a lead generation tool that offers real connections with people on your site. Don't miss the opportunity to close more sales – it might be your only shot.
Get a full visitor view
See who is on your site and what they are doing, and track your visitors journey to conversion.
Engage proactively
Target high value visitors in real time based on their behaviour on your website.
Capture leads
Ask for names, emails and all the information you need to convert your anonymous visitors into leads.
Ready to boost your lead base?
Join over 34,000 companies growing their
inbound leads with LiveChat
33,996
Fuel your marketing with data
Automatically send data to your CRM or email marketing systems. Integrate with your favourite lead generation companies and services like HubSpot, Zendesk, Mailchimp and hundreds more through Zapier.
Check All Integrations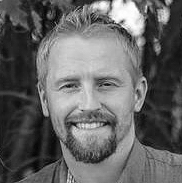 LiveChat leads bring in additional $65000
of business each month.
0
Jump-start your lead generation process
Join over 34,000 companies growing their
inbound leads with LiveChat