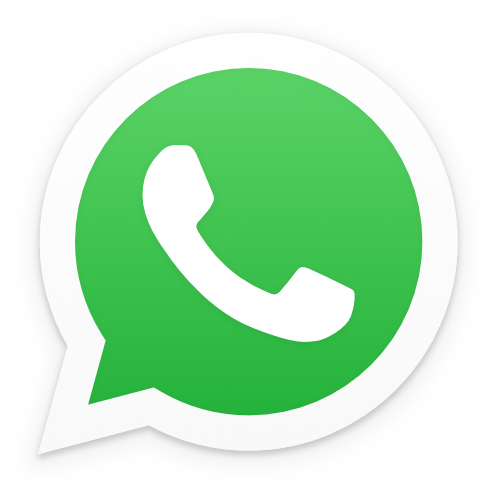 WhatsApp Business
Manage your chats with WhatsApp customers in the LiveChat app
🎉 BIG NEWS! Over 1,000,000 customers wrote to companies through our integration 🎉
Shorten your customer's path to your business
Can your customers reach you in a few seconds using WhatsApp?
Regardless of your answer, this integration can help you grow your business whether you already use WhatsApp as your communication channel or want to start using it.
How?
First, WhatsApp has over 2,4 billion users who send 100 billion WhatsApp messages daily; you can be sure that among them are your potential customers. So using WhatsApp always creates new business opportunities.
But when you integrate it with LiveChat, you can also:
save money and time, as with this integration, you don't need an actual phone or check it every 5 minutes
answer your customers faster, as you see their messages in the LiveChat app, and you can answer using template messages
attract new customers, as you can initiate contact with WhatsApp users
Stable and safe
Our integration uses the official WhatsApp Business API that's compliant with the WhatsApp Terms of Service. It's perfect for handling both a few conversations and multiple WhatsApp chats. No app crashes during talks!
The use of the official API is possible due to the API's integration with 360dialog, a verified WhatsApp Solution Provider. The integration works as a bridge between LiveChat and 360dialog, passing messages to WhatsApp by directly calling the WhatsApp Business API.
Convenience and effective communication
If you've ever used WhatsApp, you know that a phone connected to the internet is essential. With this integration, it's different. All you need is a phone number that you'll connect to your WhatsApp Business account, which many support agents can simultaneously service.
You can also route WhatsApp messages to a group of agents dedicated to WhatsApp chats or connect more phone numbers to your account. All for the comfort of your business.
Key Features
Official WhatsApp Business API
Say goodbye to unstable integrations from unofficial providers and use the integration compliant with the WhatsApp terms of service.
Group routing
Assign WhatsApp chats to a group of agents dedicated to this channel for seamless communication.
Support for the most popular file formats
Solve customers' problems in a flash using the most popular file formats like photos, voice messages, location, and more.
Benefits
No more app crashes
The use of the official WhatsApp Business API makes the integration robust and stable.
Suitable for businesses of all sizes
Whether you're a small business or an enterprise, the integration guarantees high performance no matter the traffic.
You'll never lose your chats
The integration's design and implementation eliminate disconnections and delays. You're at no risk of losing chats.
Better customer experience
You respond faster by managing WhatsApp chats with customers in the LiveChat app.
New business opportunities
You attract customers who prefer contact via WhatsApp and can initiate talk with WhatsApp users through template messages.
More money and comfort
With this integration, you don't need a phone - only a phone number; also, you get 1,000 free conversations per month.
Ratings & Reviews
How would you rate this app?
Tutorial & Support
To get help and support
contact LiveChat Integrations
. You can also suggest improvements or request new features in the upcoming versions of WhatsApp Business.
The developer LiveChat Integrations indicated that the app's privacy practices may include handling of user data. You can learn more in the app's
Privacy Policy
.