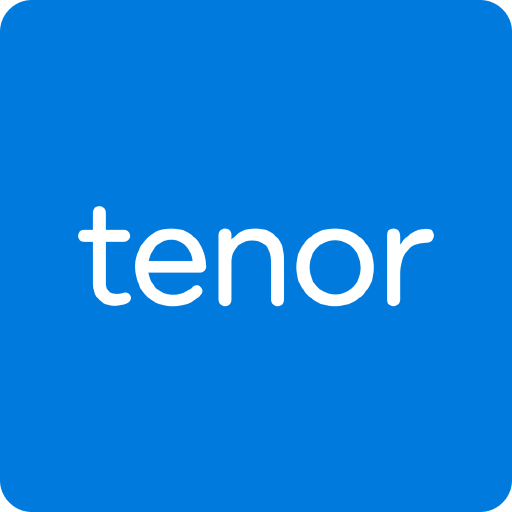 Tenor GIF Keyboard
Bring Personality To Your Conversations
Communicate better with Tenor. Why limit yourself, when you can find the perfect Animated GIFs and videos to convey exactly what you mean in every conversation?
Each month, more than 300M people use Tenor to communicate via animated GIFs, expressing their thoughts and feelings in an accurate way. Contribute to this number and make your customer service even more extraordinary! The more your customers smile, the more willing they are to become a long-term client. And, we can assure you, GIFs make everyone smile.
Tenor was founded in 2014 by a team of successful entrepreneurs with a vision to define a new visual language for the world's 3+ billion mobile users. On average, one LiveChat Team gets the integration installed daily. Will that be you?
Key Features
Amazing GIFs in your chat
Contact your customers with style!
Looking for accurate words to say?
Don't overthink it and express your feelings with a great animation.
Quick and intuitive
Just give us a word and we'll do the rest for you!
Connect with your customers on another level
Search. Select. Send. 3 simple steps to improve your communication using animations
Benefits
One picture is worth a thousand words
Be the first one to break the ice and see for yourself how the conversation changes!
Get the best of both worlds
Be professional and fun at the same time! Your customers will appreciate it ;)
Being nice doesn't cost a thing...
Same goes for the Tenor integration! No charges or obligations - it's only a click away!
A cherry on top
GIFs are more than emojis. Surprise your visitors - it will pay off!
Ratings & Reviews
How would you rate this app?
Tutorial & Support
Contact
to get help and support. You can also suggest improvements or request new features in the upcoming versions of Tenor GIF Keyboard.