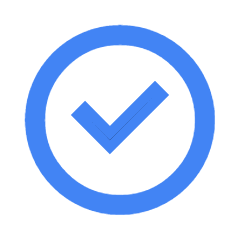 Private TODOs
Private chat to-dos using Microsoft TODO
This application allows you to create and manage your TODOs and Notes directly in LiveChat, connecting them with your customers and chats. You can quickly find all the TODOs connected to the currently viewed chat or customer. Application uses free Microsoft TODO (old Wunderlist) account (https://todo.microsoft.com) to safely keep and manage your TODO list. It keeps your TODOs as a separate list without touching your private lists so you can safely use your active Microsoft TODO account. "Private TODOs" doesn't keep any data. All data created and edited by this application is managed by Microsoft TODO. You can access and edit the data directly in the Microsoft TODO application too (https://to-do.live.com/tasks/).
Key Features
TODOs connected with customers and chats
Organize tasks and notes related to your customers and chats from My chats, Archives, or Customers list views.
Quick filtering by customer and chat
Optionally see only the tasks connected to the current customer or chat. Very helpful while scrolling archives to get all private notes for the chat at hand.
Fast TODOs search
Find any task or note using quick search bar.
Benefits
All customer and chat private notes in the LiveChat App
You get immediate access to all your important chats and customers private notes directly in the LiveChat Agent Application.
Ratings & Reviews
How would you rate this app?
Tutorial & Support
To get help and support
contact Djavo Software
. You can also suggest improvements or request new features in the upcoming versions of Private TODOs.
More by this developer