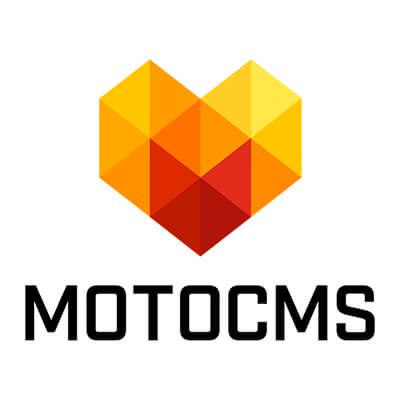 MotoCMS
Handle support queries and onboard new customers with LiveChat for MotoCMS.
MotoCMS is a cloud-based website builder that lets you create professional-looking sites. It equips your websites with advanced e-commerce features that help to attract and engage visitors.
Sites created thanks to the MotoCMS creator are mobile friendly and load very fast.
The solution is very simple to use as well. It includes a drag&drop editor that facilitates composing texts, images, and other elements. MotoCMS lets you make use of ready widgets and 2,500 customizable website templates. You can create slideshows and add videos.
It allows you to collect information about customers, offers discounts, organizes your products in a catalog and provides filtering options (payment options, taxes, shipping settings, etc.).
What's more, the platform offers a blogging feature. You can smoothly publish your articles and reach more customers. The solution lets you also take advantage of tools that facilitate posts' customization or optimization. MotoCMS supports social media promotion. It includes social media integrations thanks to which users can share your content and follow your social profiles directly from your page.
On top of this, MotoCMS delivers 24/7 customer service and can help you solve technical problems.
Key Features
The live chat function on your website
With just a few easy steps you can add LiveChat to your MotoCMS website. All of that by simply copying and pasting the LiveChat snippet. Check our tutorial and see how easy it is to provide your customers with immediate help!
Chat engaging features
LiveChat is equipped with eye-catchers: simple yet beautiful images that will catch your visitors' eye and keep them informed that your help is just a click away. And if you won't like one of ours, feel free to design and upload your own!
The ticketing system for 24/7 customer service
WIth LiveChat, you not only get a powerful chat feature but also a free of any additional charges ticketing system – because we know that your customers like to be covered 24/7!
Benefits
Say goodbye to frustrated customers
People love to chat. With speed and timeliness on your side, you can provide immediate support to those who don't want to get stuck on hold or wait days to receive an answer.
Make your business more human with live chat
From being on a first name basis with the customer to add your company's logo to the chat window — you can provide a much better customer experience.
Accelerate your work
With LiveChat, you can save a lot of time. Thanks to canned responses and message sneak-peeks, your support team can find and send answers in a snap. That's to say; an efficient support team can close more cases and satisfy a larger number of clients.
Ratings & Reviews
How would you rate this app?
Tutorial & Support
To get help and support
contact LiveChat
. You can also suggest improvements or request new features in the upcoming versions of MotoCMS.