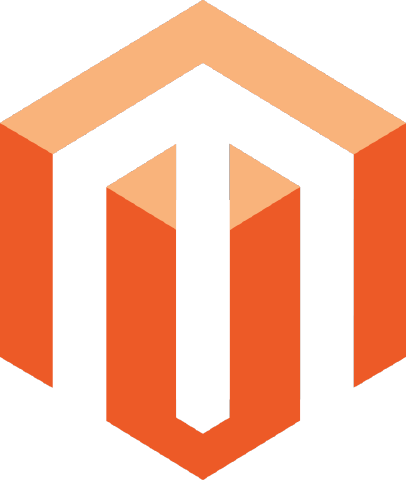 Magento 2
Chat with website visitors and track information about purchases.
Make sure your visitors can reach out to you whenever they are experiencing a problem or need to ask about your products. Provide customer service via LiveChat and finally close more deals.
Magento 2 is the second generation of the famous open source e-commerce platform that provides the shopping cart system optimized especially for large traffic.
The software provides a minimalistic admin dashboard - it's much easier to use than the one used from the previous version. It comes with a responsive default theme thanks to which users don't have to wait for the hole page to load to see full content length.
When it comes to managing store, Magento 2 gives you full control over look, content, and functionalities. You can add an unlimited number of products, manage stocks and make sure that your website will attract visitors from Google. To add to this, the tool provides a seamless customer experience and offers 2 step checkout process.
Magento 2 integrates with most popular payment gateways (Stripe, Alipay, sage Pay) and 3rd-party-services that extend its functionalities.
Key Features
A native integration
With our native integration, you can not only make sure that LiveChat will work perfectly with your Magento but also it'll give you the most complete package on the market. A neatly designed chat tool designed for professionals and a built-in ticketing system will surely come in handy.
Customer data
LiveChat for Magento will equip your website with a chat tool and give you additional information about your customers. See what products are in their cart and use this opportunity to target their exact needs.
Powerful ticketing system
We want to offer you a full package that includes not only a solid chat tool but also a ticketing system – so you can provide your customers with 24/7 service.
Eye-catchers
With our modern chat window and eye-catchers, you will not only grab your customers' attention but also enrich the visual side of your store. Add LiveChat to your website and kill two birds with one stone!
Proactive greetings
LiveChat can detect when visitors take certain actions on your website and issue chat invitations based on these actions. For example, you can send a personalized invitation to a visitor who has seen several of your help pages or contact a person who visited you for the first time.
Chat surveys
Gather feedback in chat surveys and find out what is going through your clients' heads. Ask specific questions or introduce your rating system. Thanks to LiveChat, you can have a viable insight into customers' needs and can tailor your efforts to deliver personalized service.
Benefits
Provide a memorable customer experience
There's nothing easier than start chatting right from the website and your website visitors will appreciate it.
Resolve problems faster and leave customers delighted
Customers want a fast response time to their queries and problems. With LiveChat, you can offer real-time help, ensuring more sales and customer satisfaction in the process.
Increase sales thanks to improved communication with your customers
All website visitors are essentially sales opportunities. Once installed, LiveChat makes it easy for you to communicate with browsing visitors, build better relationships, and close more deals.
Ratings & Reviews
How would you rate this app?
Tutorial & Support
To get help and support
contact LiveChat
. You can also suggest improvements or request new features in the upcoming versions of Magento 2.