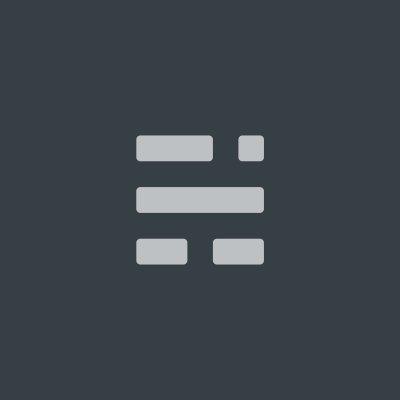 Ghost
Add LiveChat to your Ghost website to handle feedback and questions with ease.
Ghost is an open source publishing platform that enables creating and managing websites. The tool is especially useful for bloggers, journalists, and website creators. Ghost offers four pricing plans that cover respectively needs of small traffic sites and publishing enterprises. However, a free, self-hosted version of Ghost is available as well.
With this tool, writers can edit their content, place a logo or build navigation menus. What's more, the platform lets you see the final version of your content before publishing. When you write an article in Markdown (a markup language) Ghost will let you see a formatted version of your text.
Ghost will keep track of your content. It will archive your data so you can always access it with ease. Moreover, archives can be adapted to your needs. Tag your posts, create different categories and sections to make searching easier.
With Ghost, you can also automatically generate a sitemap of your website and provide alterable automatic metadata. Ghost's marketplace lets you choose from customizable themes. Provided native apps can enhance its performing. Plus, the solution is friendly for developers as they can exercise an API, core or provided themes.
Key Features
The robust ticketing system
LiveChat will serve your clients even if you're on holiday. So relax and enjoy your free time. Thanks to a ticket form displayed on your site after hours, visitors can contact you every time they wish. You can write them back as soon as you log into the app. With LiveChat, you can bet your bottom dollar that you won't miss any important lead again!
Sales tracker
Integrate Ghost with LiveChat and finally determine your objectives like sales or sign-ups. The software will closely monitor all your chats and inform you about all sales or sign-ups. Keep your eyes open and learn what you can gain thanks to chatting!
Mobile apps
Like the best friend, LiveChat never leaves customers in need. Thanks to mobile apps, you can travel around the world and serve your clients without hindrance. Jump between different devices and use application shortcuts to provide service faster than ever before.
Benefits
Solve problems once they appear
Chatting is much faster than writing emails. It's also more efficient than using phones as one agent can handle multiple cases simultaneously. It also means that LiveChat shortens the time customers have to wait for your help. Swift support helps to boost satisfaction rates and shows clients that you really care about them.
Install LiveChat before your coffee gets cool
You don't need to have any coding skills to deploy LiveChat your website. Just implement the ​code in a proper place on your site and start to benefit from using the best live chat tool.
Get more functionalities
If you choose LiveChat, you will not only get a powerful chat tool but also plenty of new features available due to 130+ native integrations with various 3rd party solutions. Automate most of your daily tasks and save your precious time with LiveChat!
Ratings & Reviews
How would you rate this app?
Tutorial & Support
To get help and support
contact LiveChat
. You can also suggest improvements or request new features in the upcoming versions of Ghost.