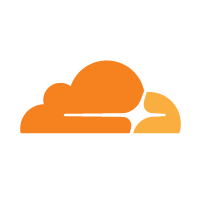 Cloudflare
Sell more by engaging with website visitors in real-time
Cloudflare is a performance and security solution that protects and accelerates over 9,000,000 websites around the world.
It optimizes the delivery of web pages to create a fast page loading and responsive view.
CloudFlare offers a bunch of useful features for you to optimize and manage your website and make it rank well, including DNS, CDN, DDoS Protection, Apps and much more.
Cloudflare offers the possibility for its users to quickly add LiveChat through its marketplace of apps.
What the LiveChat's application for Cloudflare does it quickly adds the chat code to any website powered by Cloudflare.
Key Features
Install LiveChat before your coffee gets cool
You do not need to have any coding skills to deploy LiveChat onto your website. Just install our app through the Cloudflare App Store to benefit from using the best live chat tool.
The robust ticketing system
LiveChat will serve your clients even if you are on holiday. So relax and enjoy your free time. Thanks to a ticket form displayed on your site after hours, visitors can contact you every time they wish. You can write them back as soon as you log into the app. With LiveChat, you can bet your bottom dollar that you will not miss any important lead again!
Mobile apps
Like the best friend, LiveChat never leaves customers in need. Thanks to mobile apps, you can travel around the world and serve your clients without hindrance. Jump between different devices and use application shortcuts to provide service faster than ever before.
Benefits
Say goodbye to frustrated customers
People love to chat. With speed and timeliness on your side, you can provide immediate support to those who do not want to get stuck on hold or wait days to receive an answer.
Make your business more human with live chat
From being on a first name basis with the customer to add your companys logo to the chat window, you can provide a much better customer experience.
Accelerate your work
With LiveChat, you can save a lot of time. Thanks to canned responses and message sneak-peeks, your support team can find and send answers in a snap. Thats to say, an efficient support team can close more cases and satisfy a larger number of clients.
Ratings & Reviews
How would you rate this app?
Tutorial & Support
To get help and support
contact LiveChat
. You can also suggest improvements or request new features in the upcoming versions of Cloudflare.