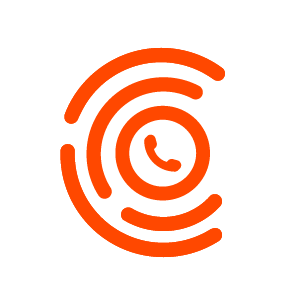 CallPage
CallPage in LiveChat
The integration is free to use
130 teams are using it
Lead Generation
The CallPage integration with LiveChat is the first of its kind. You can now let your customers access you by phone from anywhere in the world without ever leaving the LiveChat window.
CallPage is an inbound solution designed to offer an immediate conversation via a callback and convert your website visitors into happy customers. It offers a range of powerful features and helps sales and support teams work efficiently.
It allows your visitors to order a free callback within 28 seconds while they are chatting with an agent on the website within the LiveChat window. No additional hardware or software needed! It will help you achieve more sales calls, move deals faster through the pipeline and wow your customers.
The great thing about CallPage is that it WOWs your customers and gamifies your inbound process. By offering them an instant callback, it eliminates boring tasks for your sales team and support agents, so they can focus on what they do best - talk to your potential customers, resolve issues instantly and close more deals.
Whether you want to solve your customer issues seamlessly or listen to call recordings in the dashboard to better your processes, CallPage puts the power back to sales and support teams to be more productive.
The CallPage & LiveChat integration will help you deliver exceptional customer support and assist you in generating additional sales opportunities from your website visitors instantly via a phone call.
Here are some of the main benefits you gain while using integration:
Call your prospects while chatting with them live.
Solve your customers' issues immediately via a phone call.
All data about your leads and calls are saved in the CallPage panel including call recordings.
If you don't have a CallPage account, you can get one for free.
Support
See the setup instructions on how to properly configure this app with your LiveChat account.
Contact vendor to get help and support. You can also suggest improvements or request new features in the upcoming versions of CallPage.
Key Features
Offer an instant callback within 28 seconds

Integrate CallPage with LiveChat and go from chat to call instantly. With just a click, your customers can order immediate callback no matter where they are in the world.

Pre-qualify your leads

When you talk to your customers via LiveChat, determine their interest and offer them a free callback within the widget and handle issues faster.

Flawless integration

With our native integration for CallPage, you don't have to sweat about a tedious and headless setup process. Coupled with a few clicks and our official tutorial, you can get up and running in no time and start delighting your customers.

Full control over your sales data

Access information about your leads, call history and call recordings in your CallPage panel.
Benefits
Power up your inside sales process

With this integration, you can power your sales agents to go from chat to call with the click of a button.

Delight your customers

No more filling forms, waiting for confirmation or missed/dropped calls. With CallPage and LiveChat integration you can pinpoint the user intent and get on the phone with your customer in no time.

Prevail over your competitors

It's all about building relationships. With LiveChat, you converse with your clients on their preferred channel and when they see fit, you can seamlessly offer them an option for a callback with CallPage while providing the ultimate customer experience.
Integration with CallPage is free to use
130 teams are using it
Lead Generation