You can add rich text formatting to your chat forms displayed in your LiveChat chat widget.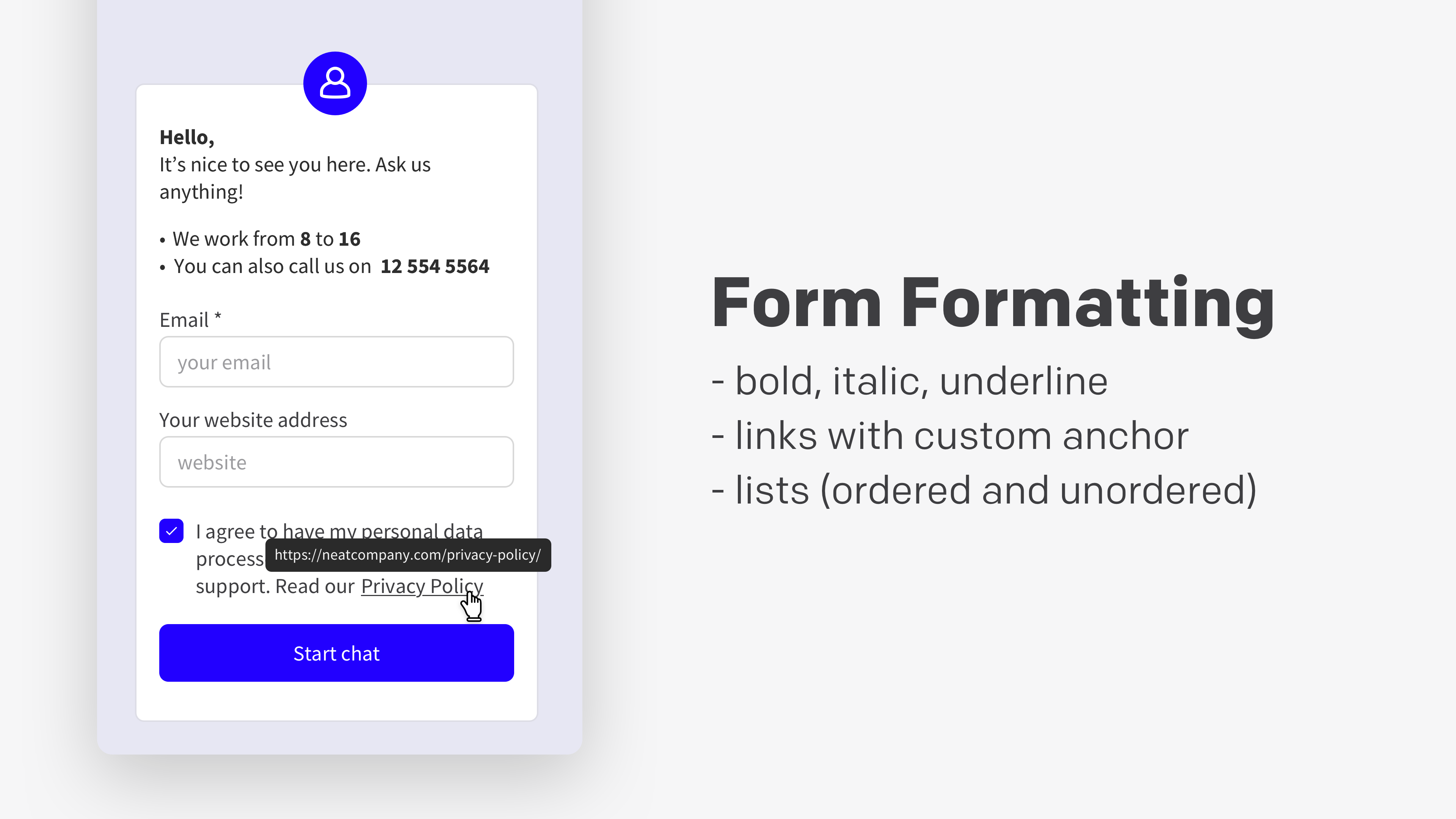 Rich text formating
To edit the pre-chat form, the post-chat form, the queued visitor, or the ticket form, log in to the LiveChat app and go to Settings>Forms. Click on an input field to see the available formatting options. Depending on the type of field you'll be able to use:
Bold font
Italics
Numbered lists
Bullet points
Hyperlinks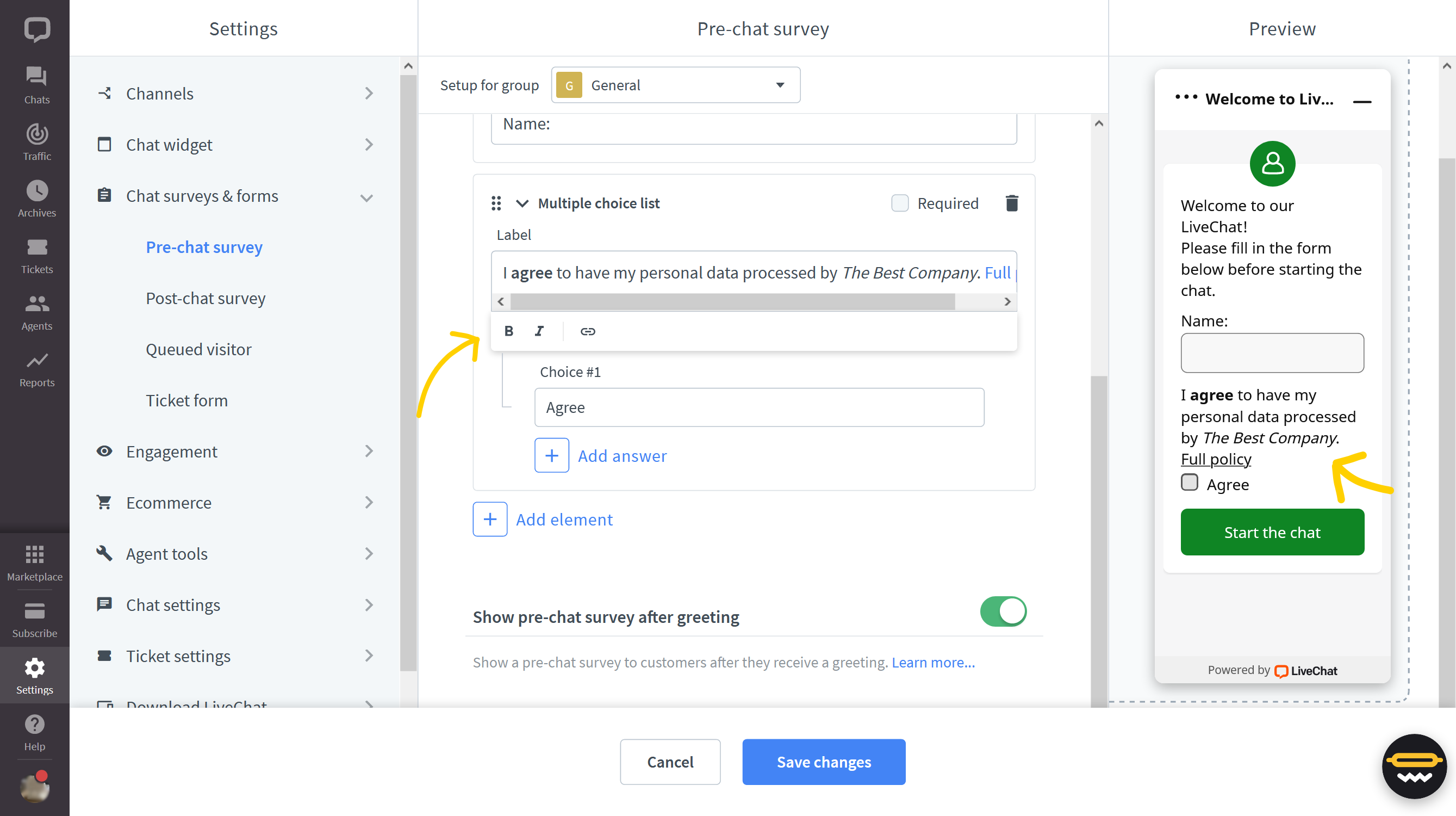 Markdown
You can also use Markdown to edit the text in the ticket form confirmation and offline info. The available options are:
Create anchored links with [example](https://example.com)
Put the text in bold with **example**
Put the text in italics using _example_
To edit the offline info or ticket confirmation message, go to Settings>Chat widget>Language.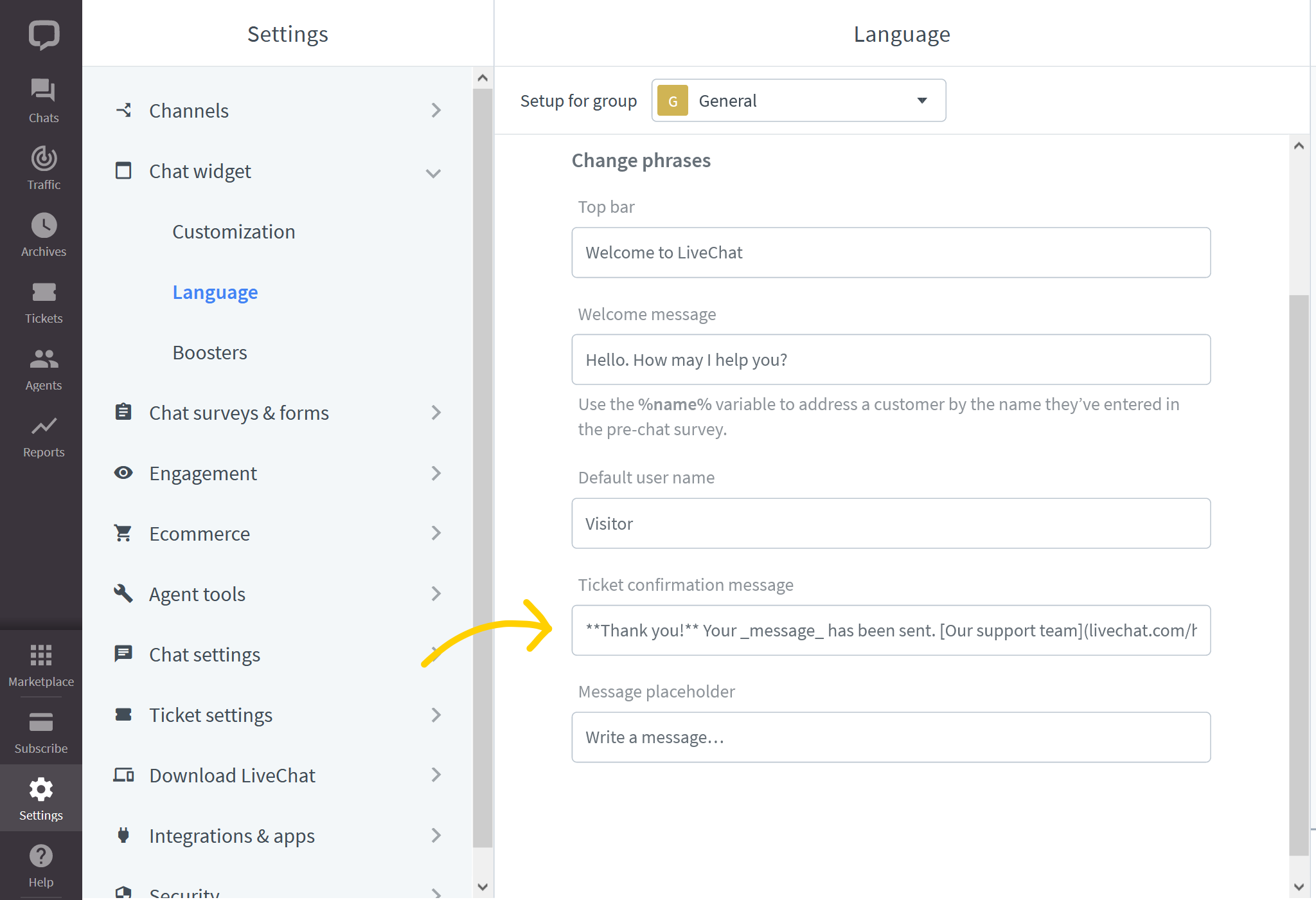 This is an example of such an edited ticket form confirmation: