You can use Markdown to edit the text in your surveys and forms as well as the ticket form confirmation and offline info, visible in the LiveChat chat widget.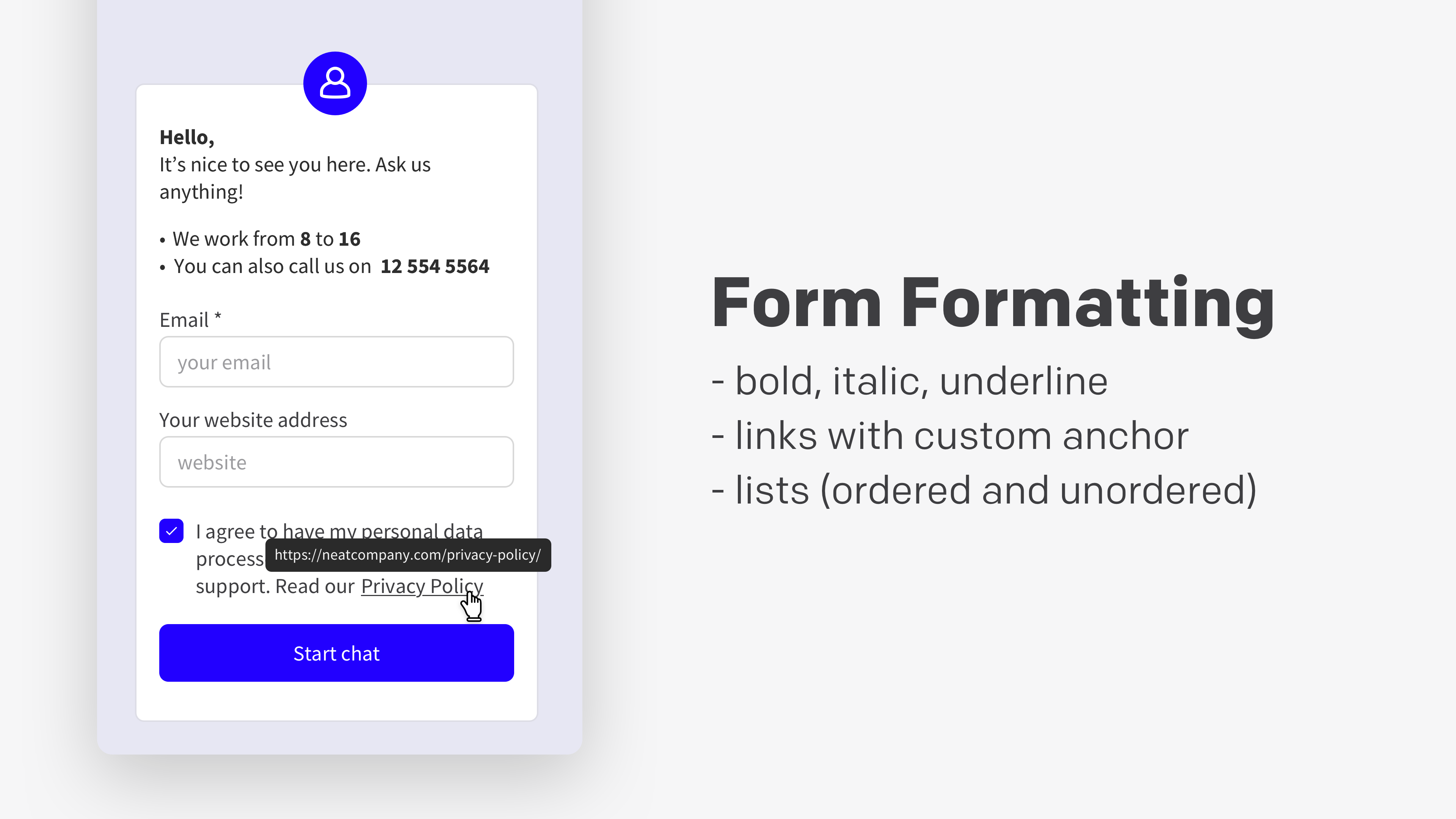 To edit the pre-chat survey, the post-chat survey, the queued visitor, or the ticket form, log in to the LiveChat app and go to Settings>Chat surveys and forms. Markdown is supported in Message and Label fields in the forms.
To edit the offline info or ticket confirmation message, go to Settings>Chat widget>Language.
See below for the supported formatting with examples: