The chat history makes things easier for your customers, as they can pick up a chat where they last left off or reread a conversation anytime they need. All they have to do is scroll up in the chat widget.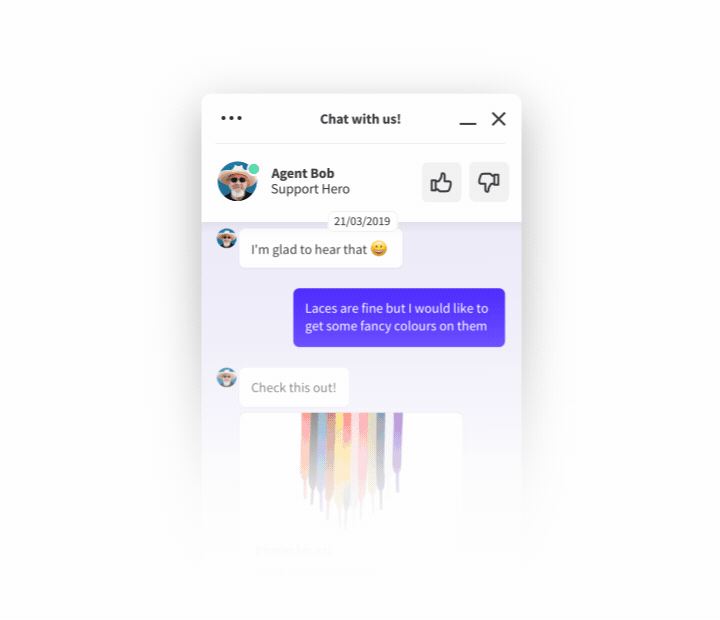 Should I turn on chat history for my customers?
Customers often need to go back to a conversation to check the information you provided. When the chat history is off, they need to start a new chat just to ask again about something you already answered.
With the chat history on, your customers can take a look at their previous conversations anytime they want. It saves time and effort on both sides.
You might consider turning off the chat history if you send or receive sensitive information via chat. Computers are often shared between family and friends, and with chat history on, other people can potentially read these private chats.
How to turn on/off chat history
To turn on/off the chat history for customers follow these steps: