Routing rules allow you to direct customers from specific pages or locations to appropriate teams of your agents.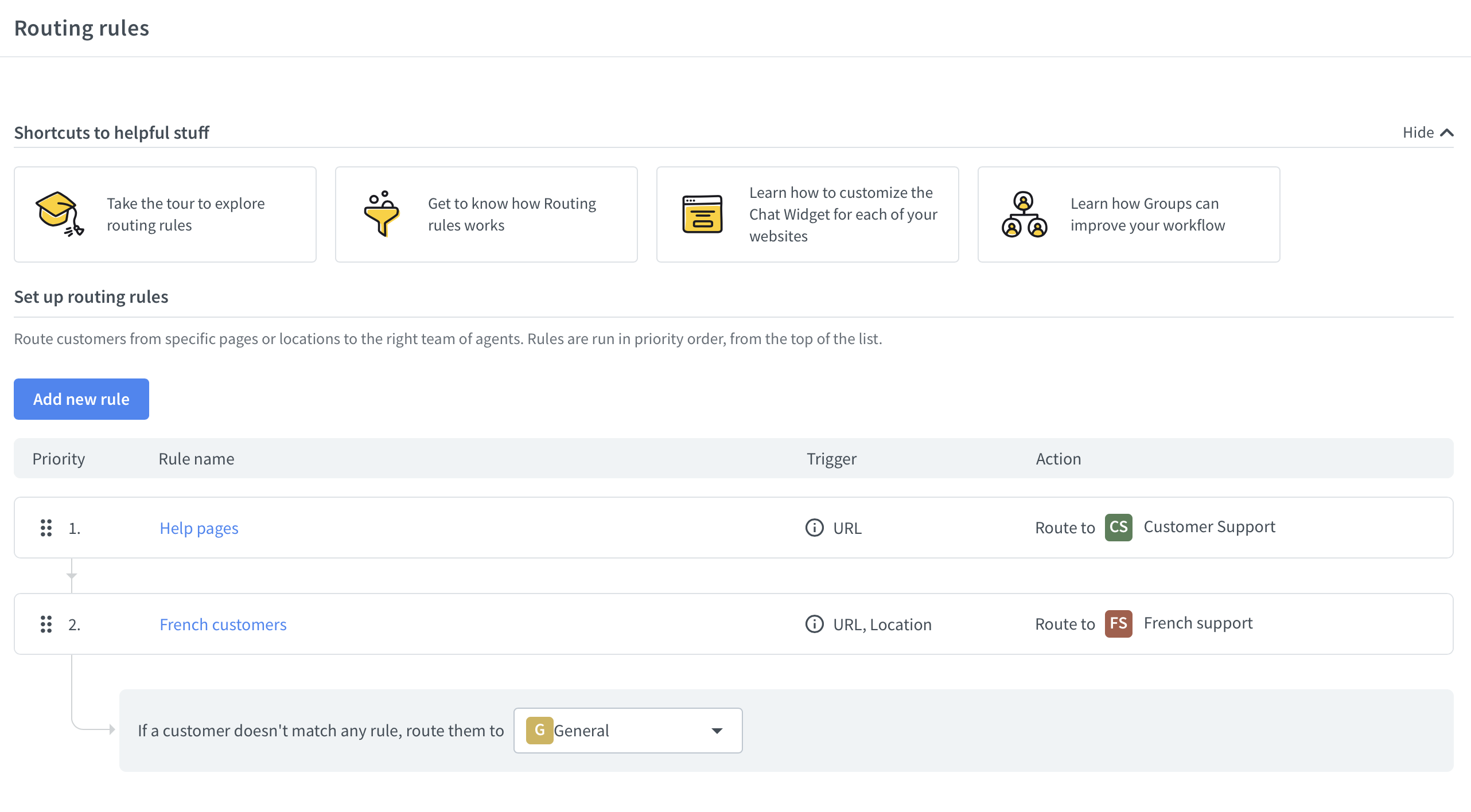 With Routing rules, you can direct chats to different teams, make sure customers from specific countries chat with agents who speak their language, customize the Chat Widget for each website, or turn off the Chat Widget on specific pages.
Direct chats to specific teams
If you want to route chats to particular teams, start by creating groups for agents who'll be working in these teams. Check out this article for instructions on how to create and manage groups.
Match groups to specific pages
You can direct chats on selected pages directly to specific groups. For example, chats from your self-service page can be routed to your support team. To do that, follow these instructions: