Showing top

0

results

0

results found
Showing top

0

results

0

results found

As a B2B company, you'll know that the process of attracting, nurturing, and converting leads is the cornerstone of your business. However, it's tricky to maintain a steady volume of high-quality leads, especially through email, content, and social media. Here's where LiveChat comes to the rescue.
HubSpot's State of Inbound 2017 report revealed that generating traffic and acquiring leads was one of the top challenges faced by marketers. In recent years, live chat services have emerged, not only as a popular customer service channel but also as a reliable way to nurture and generate leads.
What are some of the unique benefits of live chat for sales, and how exactly can it help with lead generation?
1. Interact and engage with leads in real-time
In a competitive and overcrowded marketplace, live chat offers an engaging way to connect with visitors browsing your website. Unlike the intrusive pop-up of yesteryear, you can choose to display it as a small icon (sometimes a smiley face or a small window) at the bottom right corner of your website.
People always prefer a personal touch and appreciate being able to interact with a human in real time. Live chat does exactly that as it gives the impression that there's a person ready and waiting to help them, whether it's to get a question answered or to find more information. This sets the stage for a productive conversation that can potentially become a long-lasting relationship.
Many live chat platforms also provide you with details about a user's location, so you can use this to tailor messaging. If your prospect is based in Denver, for example, you can utilize this to build rapport with them and refer to a recent news event that happened in the area. Preferably this should be a positive story so you can start the conversation on a light note.
The benefit of live chat is that you're able to do this as opposed to traditional forms of lead generation like landing pages where all the onus is on the website visitor to fill out details. Live chat allows them to answer questions before passing over their contact details, which helps build trust first in your product or service.
After all, 92% of customers say they feel satisfied using a live chat, the highest of any comms platform.
With the user in control, this gives Chat Sales Agents an opportunity to resolve queries, address pain points and gain useful feedback, which can, in turn, be used to guide your marketing activities, content strategy and make improvements to your website and/or product or service.
2. Quick response times
With shortened attention spans, multiple devices, and multi-tasking being the order of the day, live chat becomes the natural choice for those who prefer a quick and convenient mode of communication.
About 79% of those who prefer live chat say they do because they are able to get their queries resolved immediately.
Unlike phone or email, you need not wait around for a response. Users need only to leave a message (like an IM or SMS) and then go about their day (if they must). Offering this efficient mode of communication could make your brand reliable in their eyes or even the preferred option.
It's essential to connect to users in real-time while they browse your site. Sometimes, speaking to them at the precise moment when they need help or guidance can make all the difference in building trust and loyalty from the start and can be crucial for lead nurturing. Furthermore, this will probably make them more open to receiving further communication from you in the future.
You, therefore, need to set up a workflow and notification process so that your sales chat agents are instantly notified when a hot prospect is on your site and wants to engage. Just a 2-minute delay could be the difference between getting a new customer.
For this reason, you will want a dedicated Sales Chat Agent on your team, and if you have a high volume of traffic on your website, you will need multiple chat representatives and should think about hiring a managed service team for training and quality assurance purposes.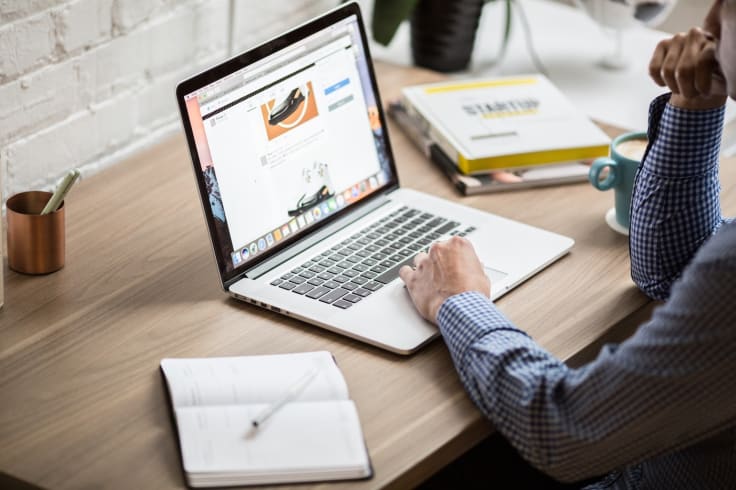 3. Customized messaging
In an age where we're constantly bombarded by content on social media, apps, instant messaging platforms, and news outlets, the modern user values personalization more than ever. It's well-established that the more customized your message is, the more likely it is to capture your prospect's attention.
79% of organizations that exceeded revenue goals have a documented personalization strategy - Monetate
74% of customers feel frustrated when web content is not personalized - Infosys
Smart personalization engines used to recognize customer intent will enable digital businesses to increase their profits by up to 15% - Gartner
Most live chat apps offer an array of features that allow you to personalize your chat, including the ability to change the 'look and feel' of your chat window/icon, company branding, pre, and post-chat surveys, welcome, and away messages, and customized greetings.
Using some or a combination of these features ensures that you're delivering a personalized and targeted experience to your buyer persona, making them more responsive to communication and engagement, and therefore, more likely to become sales leads, one step closer to conversion.
You'll, therefore, want to write a series of templates for chat conversations, which will help your chat team handle objections, answer frequently asked questions, and more effectively nurture leads. We recommend using a Content Writer and Quality Assurance Analyst to work closely with your team so that your grammar and messaging are on point in all chat outreach.

Another way to use LiveChat to personalize your interactions with customers is by connecting it with Mailchimp. Email marketing is certainly still a thing if done well. To start with, you need to make sure that the content you deliver via email brings value to your subscribers. The more you understand their needs, the better the chances are that you'll invite them to the most relevant Mailchimp audience.

With LiveChat, you can promote your newsletters based on the unique web behavior of your customers — or even directly, during a chat, based on the context, of course. This way, you'll be growing your mailing list more efficiently, and you'll build much stronger relationships with your customers and newsletter subscribers.
4. Build relationships and educate your prospect via proactive chat
Did you know visitors who are invited to chat are 6.3 times more likely to convert into customers than the ones who don't? Logical Position saw a 30% increase in their sales using live chat.
Live chat is especially useful for B2B companies as prospects spend more time in the consideration stage of the buyer's journey, and need to be educated on various aspects of the product or service before they make their final decision to purchase.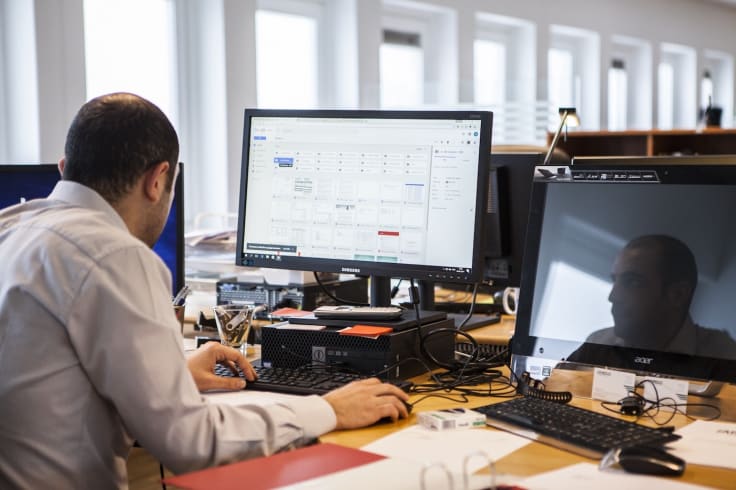 You should, therefore, use live chat to share educational content and links that help address your prospect's queries or inform them of your unique selling proposition.
It helps that live chat can proactively help you connect with customers by directly resolving queries and providing quick answers when users don't want to spend a lot of time browsing through your website for answers.
You can use proactive chat sessions to capture their interest and get them to speak with you. This is when you offer to connect them to a sales rep to help with a purchase or answer a question. For instance, you can set the system up to send out a message to target users who have spent X amount of time at Y URL, such as a case study or pricing page, which is a sign that they are in the decision stage of the buying process and could be qualified leads.
This is a fantastic way to target users by giving them the right content or response at the right time, which is a key lead generation tactic.
5. Shorten the sales funnel
The buyer's journey for a B2B product or service is usually longer and more complex during the consideration stage, as more time and effort has to be spent on educating and convincing the prospect.
For B2B sales, the process and consideration phase can often be long-winded and include multiple back-and-forths via email, phone or video calls, and LinkedIn messages, etc. Furthermore, a conversion is not guaranteed at the end as the prospect can lose interest at any point between the awareness and decision stage or simply may not have the budget required.
Live chat for sales can shorten this process. Through the feature, ThriveHive shortened their sales cycle by 63%.
For example, you can offer educational content or automated online demos in real-time on your website, which users can click on and watch right away, to be immediately followed up by a sales rep. Using such an automated process allows you to minimize drop-offs, reduce your bounce rate, and helps you close leads quicker, without going through the usual steps.
6. Lead nurturing made easy with chat history and analytics
Live chat software maintains a record of all previous interactions with prospects, which makes it easier to refer back to old conversations. You can then utilize this information to understand where they are in the buyer's journey, what content they have clicked, and then interact with leads with an increased knowledge of their background and behavior.
Live chat analytics also tracks browsing details such as location, devices, operating systems, keywords they used to find you, webpages they are visiting, sessions, and duration of their visits, all of which can help you hone in on their browsing habits and buying behavior.
Having this information at hand is useful while fleshing out your buyer persona and will help you gain a deeper understanding of their needs, behavior, and pain points.
Apart from offering a wealth of data about your target audience, added benefits include the ability to monitor agent performance and key insights which can pinpoint best practices and areas of improvement for your chat services.
7. Hire a managed service when necessary
If you're just getting started with live chat support but don't have the resources to manage it in-house, why not have it fully managed and operated by a managed service provider (MSP)?
Using an MSP can take the hassle of out of setting-up and implementing sales chat, as you can get a team of qualified specialists do it for you in line with your business objectives and sales goals. Managed service providers usually include Account Managers to track performance and ensure KPIs are met, Quality Assurance Specialists to monitor outreach, Corporate Trainers to enable reps with the tools for success, and of course, the Sales Chat Representatives who will reach out to leads live on your site.
From hiring and training a chat sales team to quality and performance analysis, the benefits of using a managed service far outweigh the alternatives, especially in terms of cost and resources. An MSP will be uniquely qualified to help with your lead generation efforts as they have their pulse on the latest sales techniques, modern trends in live chat, and inbound marketing and are also highly qualified to cater to your sector and industry.
Hiring a managed team can be more than 2X cheaper than an internal team and still deliver quality results.
8. Hire and train a stellar team
If your website is generating a lot of traffic, it can be difficult to keep up with incoming queries. In this case, it's important to recruit and train a team of chat sales representatives who can stand by to address multiple queries.
In fact, a strong chat sales team is crucial, as they are the ones delivering the experience and building relationships with your core audience. Pay special attention to training your chat sales reps as they require a special skill set:
strong communication skills that can help agents to be dynamic and mirror the user's tone and language
product/service and website knowledge
an informal and engaging voice
skills in multitasking
Using a knowledgeable and reliable sales team who are able to provide round-the-clock support will put leads at ease, improve user experience on your site, and make a huge difference when nurturing leads.
9. Integrate it with your CRM for better results
You can integrate your live chat software with your CRM or email marketing software to record all your chat exchanges. This enables you to keep track of all conversations, and you can utilize this data to get to know your buyer personas.
It can help to hone in on your customer pain points and challenges, presenting you with a better picture of their needs and behavior. For instance, if you're integrating LiveChat with Hubspot's CRM, data about your contacts is clearly displayed in the chat window. This allows sales agents to get a quick view of previous interactions, enabling them to support new or existing customers faster and smarter.
In addition, having all your chat transcripts in one place acts as a great reference point for your sales agents, who can then reach out easily to contacts who are interested in your product or service. It also can be used to train your sales or customer service team and for quality analysis purposes.
10. Will chatbots replace the landing page?
Demand for Live Chat grew 8.29% in 2017.
A landing page is a web page with a form that encourages users to share their contact information in exchange for content and is one way a company can successfully capture leads. A savvy marketer will know that it makes good sense to direct traffic from social media, blog, or an email campaign to their landing page as it is the best place to gather quality leads.
Interestingly, chatbots can help you capture leads in a similar way to a landing page. In fact, it might be an even better option as it gives users an experience which feels more welcoming, personal and responsive to users' unique needs and questions, which may encourage them to part with their contact information.
Live Chat is well suited to B2B companies
If you are a company that is seeing or wants to see rapid growth, then using live chat to increase your number of qualified B2B sales leads might be the right choice as it can:
Help you take advantage of a high volume of website traffic and increase the percentage of website traffic converting to marketing and sales qualified leads and customers.
Serve as one of the primary sources to educate your prospects, and build rapport and trust.
Allow you to provide a better user experience on your website via one-to-one, round-the-clock sales support.