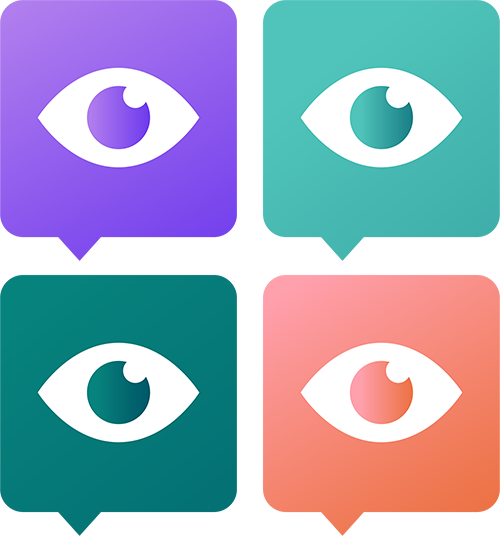 Super Agent
All of your chats in one place!
Answer your chats even faster. Observe all of the ongoing conversations on one screen without constantly switching between them.
If you need to handle numerous chats at once Super Agent is here to give you superpowers. Make sure none of your customers is left behind and answer all inquiries at the speed of light.
How does it work?
New chats appear on the screen automatically as well as new upcoming messages. Thanks to the sneak peek functionality, you can easily select which of the chats need your attention next. Answer on your own or use your canned responses as you did in the standard LiveChat message box view.
No setup is needed for this plugin - it's ready to go right after the installation.
Key Features
See all of your ongoing chats at once
No more need for switching between chats. See up to 8 chats at one divided screen or use the "show more chats" switch to see even more of them.
Keep your finger on the pulse
The automatic appearance of incoming chats makes there's no need to switch between ongoing and new conversations. Now you can now see them all in one place.
See what customers are writing before sending messages
You are going to see what a customer is about to write thanks to sneak peek functionality. Organize your workload better by the following sneak peek in multiple chats at once.
Reply even faster
You can use your set of canned responses as you use them in the LiveChat app. To do it, just use your mouse or a keyboard by inserting "#" anytime in the chat.
Jump to standard chat view
If needed - click on the chat window header to instantly jump to the standard LiveChat view of a chat.
See the delivery status of agent's and customer's messages
You can see if the message was delivered or read on the other side of the chat.
Rich messages
You can see both rich messages sent by a customer and rich greetings right in the Super Agent.
Report better with tags
Add tags to your chats and give them the context you need. You'll always know what your customers talk about and what problems they face.
See the survey results immediately
The customer's answers to the pre-chat and post-chat surveys are visible right inside the conversation.
Custom variables presentation
Variables added via custom integration are visible when hovering the mouse over the chat header.
Benefits
🖥 See all your chats at once
See up to 8 chats at once or switch to a scroll view to see each one separately.
📈 Increase your efficiency
Save time you need for switching between chats to answer your customers.
🏃‍♂️ Handle more chats at the same time
Saved time and better workload organization will allow you to chat with even more people.
💬 Use an interface you know and love
Chat conversations visible in the smaller version of the divided Super Agent's screen look just the same as in the standard LiveChat view. Take advantage of the sneak peek, canned responses, and other functionalities you love to use in LiveChat.
🔗 Enhanced customer journey tracking
Elevate your customers' experience by providing support with outstanding precision. Receive in-chat, easy-to-follow hyperlink information each time the customer clicks a link on your website.
Ratings & Reviews
How would you rate this app?
Tutorial & Support
To get help and support
contact .BespokeChat
. You can also suggest improvements or request new features in the upcoming versions of Super Agent.