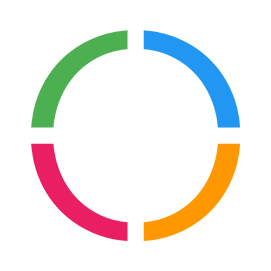 Ordering
Chat with customers and resolve all their queries on the spot.
Our LiveChat & Ordering integration allows you to add a powerful chat tool to your online delivery store. Use this opportunity to resolve all your customers' queries on the spot, boost customer satisfaction and grow sales at the same time.
Ordering is a simple website solution that lets you manage your orders from a single place and lets your visitors order goods with just a few clicks.
The solution is suitable for various kinds of stores. It provides multi-language and supports Geolocation & Search (you can locate customers by the address search or a single tap).
What's more, thanks to Ordering your customer can schedule the date & time for their delivery. You can sell all the days of the week and quickly grow your sales.
Key Features
Eye-catchers
With our modern chat window and neatly looking eye-catchers you will not only grab your customers' attention but also enrich the visual side of your store. Add LiveChat to your website and kill two birds with one stone.
Chat greetings
LiveChat can detect when visitors take certain actions on your website and issue chat invitations based on these actions. For example, you can send a personalized invitation to a visitor who has seen several of your help pages or contact a person who visited you for the first time.
Powerful ticketing system
We want to offer you a full package that includes not only a reliable chat tool but also a ticketing system – so you can provide your customers with 24/7 service.
Benefits
Better customer experience
Customers expect fast response to their queries. With LiveChat, you can offer real-time help, ensuring more sales and customer satisfaction in the process.
Increase order value
LiveChat enables you to learn about clients' needs and preferences. Thanks to this knowledge, you can recommend products that would meet their expectations and increase the cart value.
Gain additional communication channel
Modern customers prefer chatting a lot more than calling. With LiveChat, you can adjust to customers' preferences and provide instant assistance via the most convenient communication channel.
Ratings & Reviews
How would you rate this app?
Tutorial & Support
To get help and support
contact LiveChat
. You can also suggest improvements or request new features in the upcoming versions of Ordering.