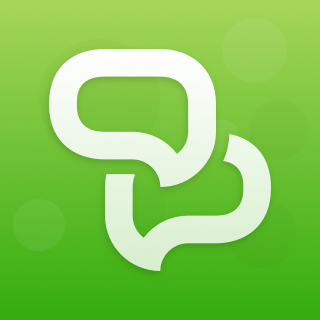 OAPPS for WhatsApp 4
Support your customers via WhatsApp with LiveChat

Connect your phone with WhatsApp to your LiveChat instance in minutes. Your users will be able to chat with your company via Whatsapp, while your agents will continue to use the LiveChat in the background. The app supports sending and receiving all kind of media:
Text messages
Photos
Voice recordings
Documents
Locations
The app is in no way affiliated with, authorized, maintained, sponsored or endorsed by WhatsApp or any of its affiliates or subsidiaries. This is an independent integration.
Note: You must comply with Whatsapp Business policy https://www.whatsapp.com/legal/business-policy/
Key Features
Official API for WhatsApp
Use Official WhatsApp API to connect your Business WA numbers.
Text and media support
Most of WhatsApp messages are supported. With a couple of clicks, your clients can send you a photo or report their location. Users can post images, locations, voice records, and other files. Supported media:
Simple text messages
Pictures
Locations
Documents
Audio messages
Video files (.mp4)
Not supported:
Phone and Video calls
Live locations
Benefits
Follow your customers
Most of your customers have WhatsApp. Let them use it to chat with your business.
Easy for your Agents
Your agents now can enjoy the only instrument to chat via WhatsApp or any other channel connected to the LiveChat platform. No need to switch between tools and services.
What's new
[4.0.0] - 2023-03-24
Added WhatsApp official CloudAPI
Ratings & Reviews
How would you rate this app?
Tutorial & Support
To get help and support
contact OAPPS
. You can also suggest improvements or request new features in the upcoming versions of OAPPS for WhatsApp 4.
The developer OAPPS indicated that the app's privacy practices may include handling of user data. You can learn more in the app's
Privacy Policy
.
More by this developer