Support your customers via WhatsApp with LiveChat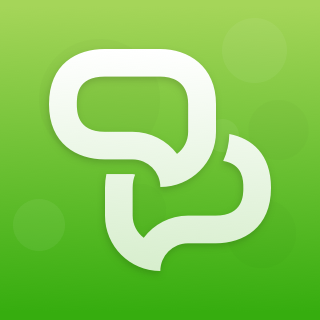 OAPPS for WhatsApp
Support your customers via WhatsApp with LiveChat
The integration is free to use
111 teams are using it
Social Media
Connect your phone with WhatsApp to your LiveChat instance in minutes. Your users will be able to chat with your company via Whatsapp, while your agents will continue to use the LiveChat in the background. The app supports sending and receiving all kind of media: - Text messages - Photos - Voice recordings - Documents - Locations The app is $59 per month after 7-day free trial. ______________________________________ The app is in no way affiliated with, authorized, maintained, sponsored or endorsed by WhatsApp or any of its affiliates or subsidiaries. This is an independent integration. Note: You must comply with Whatsapp Business policy https://www.whatsapp.com/legal/business-policy/
Support
See the setup instructions on how to properly configure this app with your LiveChat account.
Key Features
Connect any existing Whatsapp numbers to LiveChat

You can connect any existing WhatsApp Business account. WhatsApp Business accounts are required. ** Business API is not required at the moment because we use WhatsApp Web and your phone works as a proxy.

Easy to connect

Just scan QR code using WhatsApp Business on your mobile and incoming messages will start chats in your LiveChat. Keep your phone online to receive chats. We recommend having a dedicated phone if you need to be online 24x7.

Text and media support

Most of WhatsApp messages are supported. With a couple of clicks, your clients can send you a photo or report their location. Users can post images, locations, voice records, and other files. Supported media: - Simple text messages - Pictures - Locations - Documents - Audio messages - Video files (.mp4) Not supported: - Phone and Video calls - Live locations
Benefits
Follow your customers

Most of your customers have WhatsApp. Let them use it to chat with your business.

Easy for your Agents

Your agents now can enjoy the only instrument to chat via WhatsApp or any other channel connected to the LiveChat platform. No need to switch between tools and services.
Integration with OAPPS for WhatsApp is free to use
111 teams are using it
Social Media