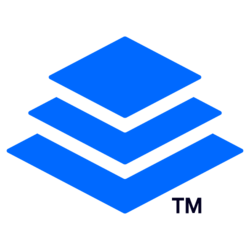 Leadpages
Answer questions in real-time and convert browsing visitors into customers.
Growing your online sales has never been easier. Easily add LiveChat to your online store and chat with website visitors in real time. Send browsing visitors proactive invitations to chat and convert them into happy customers.
Leadpages is an online solution that helps businesses to grow by collecting more leads and driving sales. In general, it enables creating mobile responsive websites without writing a single bite of a code.
The tool lets you easily drag & drop your content, make use of multiple SEO-friendly templates and customize them to your needs. You can also easily create Facebook and Instagram ads right inside the application, define your target audience and set the budget limit. What's more, thanks to built-in payments, you can place a checkout or a pop-up for upselling on any page and help customers quickly complete the purchase. Carry out A/B tests and check which of your campaigns are the most profitable. Look at simple analytics and track of your performance.
If you aren't satisfied with the range of Leadpages functionalities, you can integrate it with plenty of digital marketing services (MailChimp, HubSpot, Constant Contact, AWeber).
Key Features
The ticketing system
LiveChat for Leadpages not only adds a chat to your website but also provides you with a free of any additional charges ticketing system – because we know that your customers like to be covered 24/7!
A professional live chat tool
Equip your store with LiveChat and create an exceptional Customer Service with just a few easy steps! With our dedicated plugin for Leadpages you can make sure that no customer will stay unattended.
Chat greetings
LiveChat can detect when visitors take certain actions on your website and issue chat invitations based on these actions. For example, you can send a personalized invitation to a visitor who has seen several of your help pages or contact a person who visited you for the first time.
Benefits
Improve conversions on your landing pages
All website visitors are essentially sales opportunities. Once installed, LiveChat makes it easy for you to communicate with browsing visitors, build better relationships, and close more deals.
Provide a quick means of customer support
Customers want a fast response time to their queries and problems. With LiveChat, you can offer real-time help, ensuring more sales and customer satisfaction in the process.
Build trusting relationships with customers
With LiveChat, you can have a direct contact with the customer that allows you to maintain and improve loyalty to your brand.
Ratings & Reviews
How would you rate this app?
Tutorial & Support
To get help and support
contact LiveChat
. You can also suggest improvements or request new features in the upcoming versions of Leadpages.