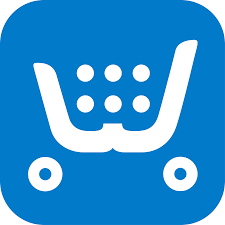 Ecwid
Chat with your customers and increase website engagement.
Still wondering what visitors are doing on your website? Add LiveChat to your Ecwid store and finally see what customers are doing in in real time. Contact them proactively, chat in real time and help them purchase your products with ease.
Ecwid is a web-based e-commerce platform that lets you create brand-new, responsive stores. You can also use it as a plugin and start selling products on your existing website.
The solution is easy to use and set up. Just embed it into your business pages, blogs or mobile apps and start selling. What's more, Ecwid integrates with WordPress, Joomla, Drupal, and Wix so that their users can get a store plugin on their website with a few simple quicks.
Moreover, with Ecwid you can start selling on other channels like Facebook, eBay, Shopzilla, Google Shopping, POS and easily manage multiple storefronts using one control panel. Organize your products in catalogs, customize your storefront, accept credit card payments, track and respond to orders and finally grow your business without mishap.
Key Features
Easy installation
Add LiveChat to your store by simply choosing it from Ecwid's App Market – it's that easy! And how do we know which LiveChat account to show on your website? Don't worry about that. All we need is your LiveChat email address and your're good to go!
Beautiful yet simple tool
Add a chat to your website to not only provide your customers with exceptional service but also enrich the visual side of your store. We promise – you will not be disappointed!
Powerful ticketing system
When using LiveChat, we want to offer you a full package. That's why, instead of adding just a chat tool, we want to offer you a full packe – just so you can provide your customers with 24/7 service.
Benefits
Overcome objections and reach a buying decision faster than ever
All website visitors are essentially sales opportunities. Once installed, LiveChat makes it easy for you to communicate with browsing visitors, build better relationships, and close more deals.
Deliver a more personalized customer experience
From being on a first name basis with the customer to adding your company's logo to the chat window — you can provide a much better customer experience.
Establish the most convenient means of communication
People love to chat. With speed and timeliness on your side, you can provide immediate support to those who don't want to get stuck on hold or wait days to receive an answer.
Ratings & Reviews
How would you rate this app?
Tutorial & Support
To get help and support
contact LiveChat
. You can also suggest improvements or request new features in the upcoming versions of Ecwid.