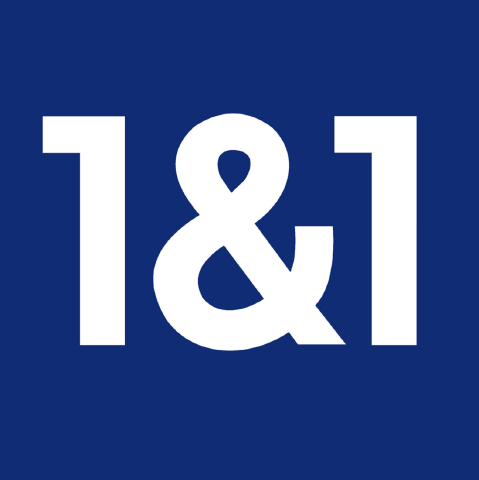 1&1
Chat with your customers and increase website engagement.
Reach out proactively to your website visitors and educate them about your products. Take advantage of LiveChat and 1&1 integration, answer customer questions in real time and help them complete the checkout process.
1&1 is a simple to use landing page builder. It works like most modern text editors and doesn't require coding.
The solution comes with a set of mobile-friendly, customizable templates and the image library (over 1700 images for various industries). Apart from the website, you will also get your personalized email address. Thanks to image & text suggestions, and the online photo editor you will quickly match the content of your site to your audience. What's more, 1&1 gives you the possibility to attract more customers by creating a blog or setting up automatic promotions in your store.
To make your website more attractive, you can make it available in multiple languages and use business web apps like customer reviews or appointment scheduling.
Key Features
Easy installation
Copy and paste – that what it takes to add LiveChat to your website! Check out our official tutorial and see how simple the installation is.
Pre & post chat surveys
LiveChat lets you easily gather customer feedback and increase the average cart value. Thanks to information collected in pre-chats or previous conversations, you can personalize your service and recommend products that meet customer expectations.
Chat greetings
LiveChat can detect when visitors take certain actions on your website and issue chat invitations based on these actions. For example, you can send a personalized invitation to a visitor who has seen several of your help pages or contact a person who visited you for the first time.
Benefits
Develop your business thanks to customer feedback
Listening to your customers helps to introduce proper changes and get more happy clients. LiveChat will make this process even easier. Visitors can fill post chat surveys in which you can ask specific questions and leave some space to additional comments. With detailed feedback, you will easily patch the holes in your service and win over the hearts of your customers.
Gain customer loyalty and boost your sales
It's much more expensive to get a new customer than to keep the old one. Fortunately, with LiveChat, you can provide high-quality service and build a long-lasting relationship with clients. In turn, you spend less money on customer acquisition and earn more thanks to loyal clients.
Personalize communication and better nurture your leads
From being on a first name basis with the customer to adding your company's logo to the chat window — you can provide a much better customer experience.
Ratings & Reviews
How would you rate this app?
Tutorial & Support
To get help and support
contact LiveChat
. You can also suggest improvements or request new features in the upcoming versions of 1&1.