Build, host, and manage WordPress websites through a single dashboard.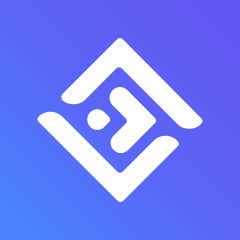 10Web
Build, host, and manage WordPress websites through a single dashboard.
The integration is free to use
< 50 teams are using it
CMS
10Web is an all-in-one platform that lets you host WordPress websites, and build them ground up with little to no coding.
10Web Builder allows you to build high-quality WordPress websites in a matter of hours. You can simply import one of our many pre-made website templates, then with an even simpler drag&drop interface, you can build fully​ functional and SEO optimized website in a snap.
With 10Web, you get to manage all of your website's essentials through a single dashboard. That includes backups, speed optimization, SEO, security, and other options necessary for your website performance.
Support
See the setup instructions on how to properly configure this app with your LiveChat account.
Contact vendor to get help and support. You can also suggest improvements or request new features in the upcoming versions of 10Web.
Key Features
Modern design

With our modern chat window, you will not only help out your customers but also enrich the visual side of your website.

Powerful ticketing system

We want to offer you a full package that includes not only a solid chat tool but also a ticketing system – so you can provide your customers with 24/7 service.
Benefits
Provide efficient customer service

Customers want a fast response time to their queries and problems. With LiveChat, you can offer real-time help, ensuring more sales and customer satisfaction in the process.

Improve customer satisfaction and sales

All website visitors are essentially sales opportunities. Once installed, LiveChat makes it easy for you to communicate with browsing visitors, build better relationships, and close more deals.
Integration with 10Web is free to use
< 50 teams are using it
CMS