Set up your bot and handle customer requests automatically, for less than 20% of Drift's price.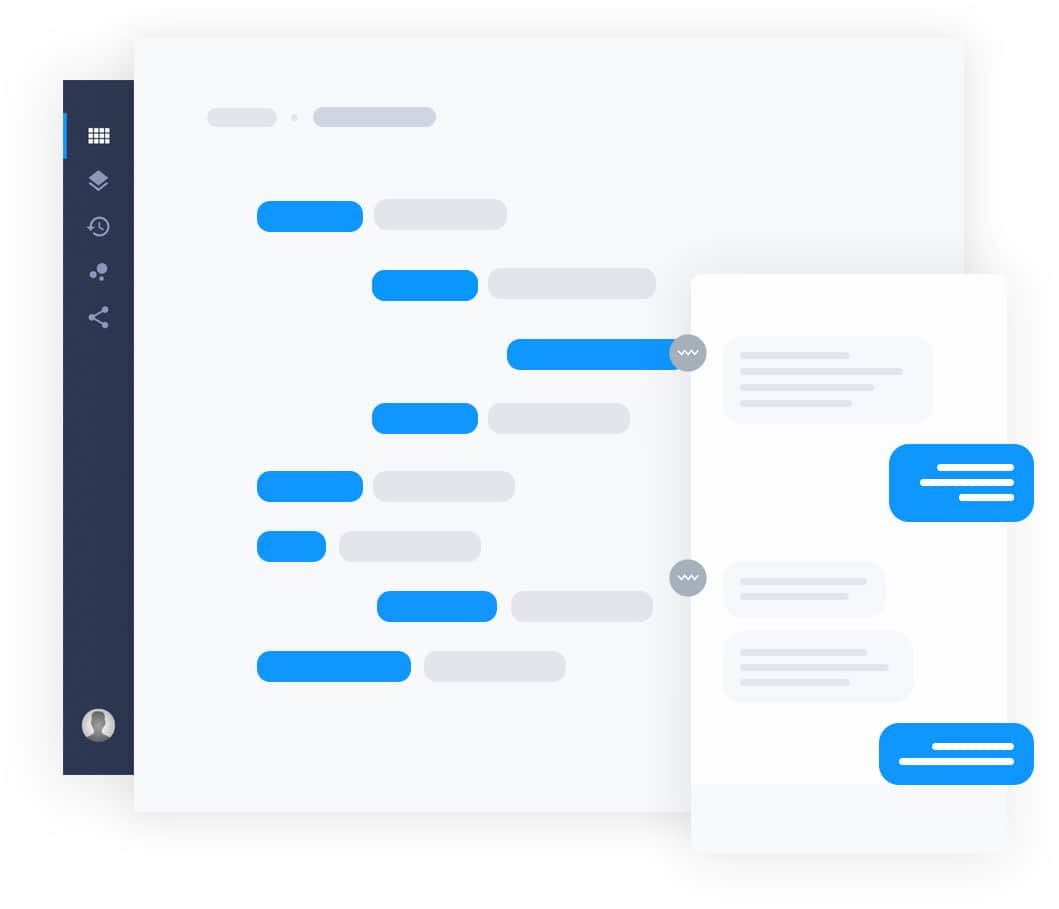 With LiveChat's natively integrated ChatBot extension, you'd be able to easily set-up your own bot, responding to your customer questions, based on specific conversation scenarios. To use Drift bot, you'd need to purchase the most expensive Drift's $500/month Pro plan.
Provide instant customer support and connect with any CRM, for less than 4% of Drift's price.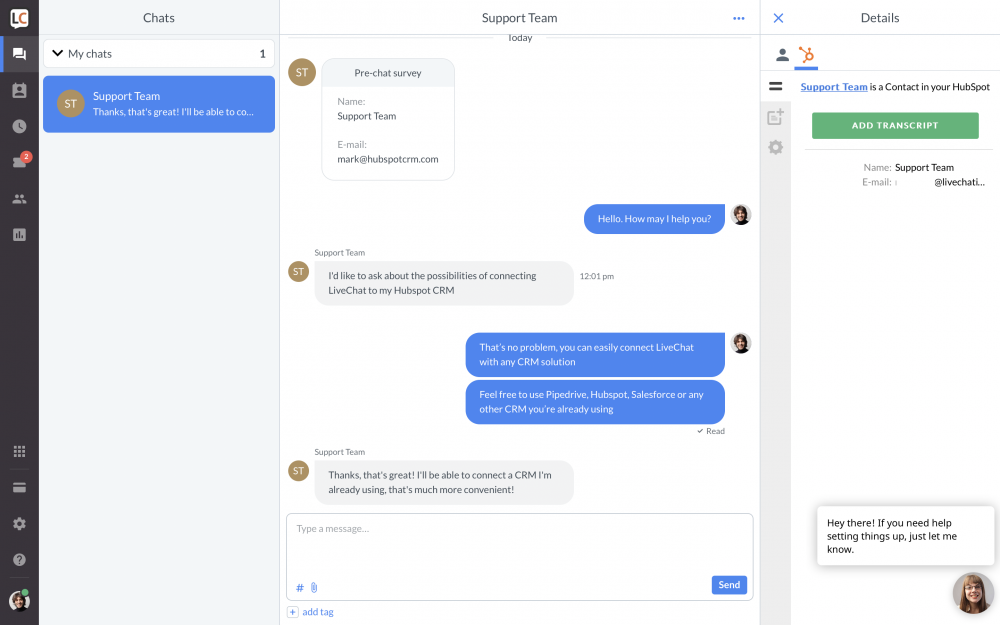 Drift focuses on managing leads coming to your website. But can it really substitute your fully-featured CRM? To connect Drift with any additional CRM tool, you'd need to purchase the most expensive $500/month plan. Using LiveChat, you can easily connect it with more than 10 other CRM tools, including Salesforce, Hubspot, Pipedrive, Microsoft Dynamics or Highrise, even in the cheapest $19/month plan. Make the most out of your chat conversations and sell more with LiveChat connected to your CRM and 100+ other software.
Prepare your answer, even before a visitor's question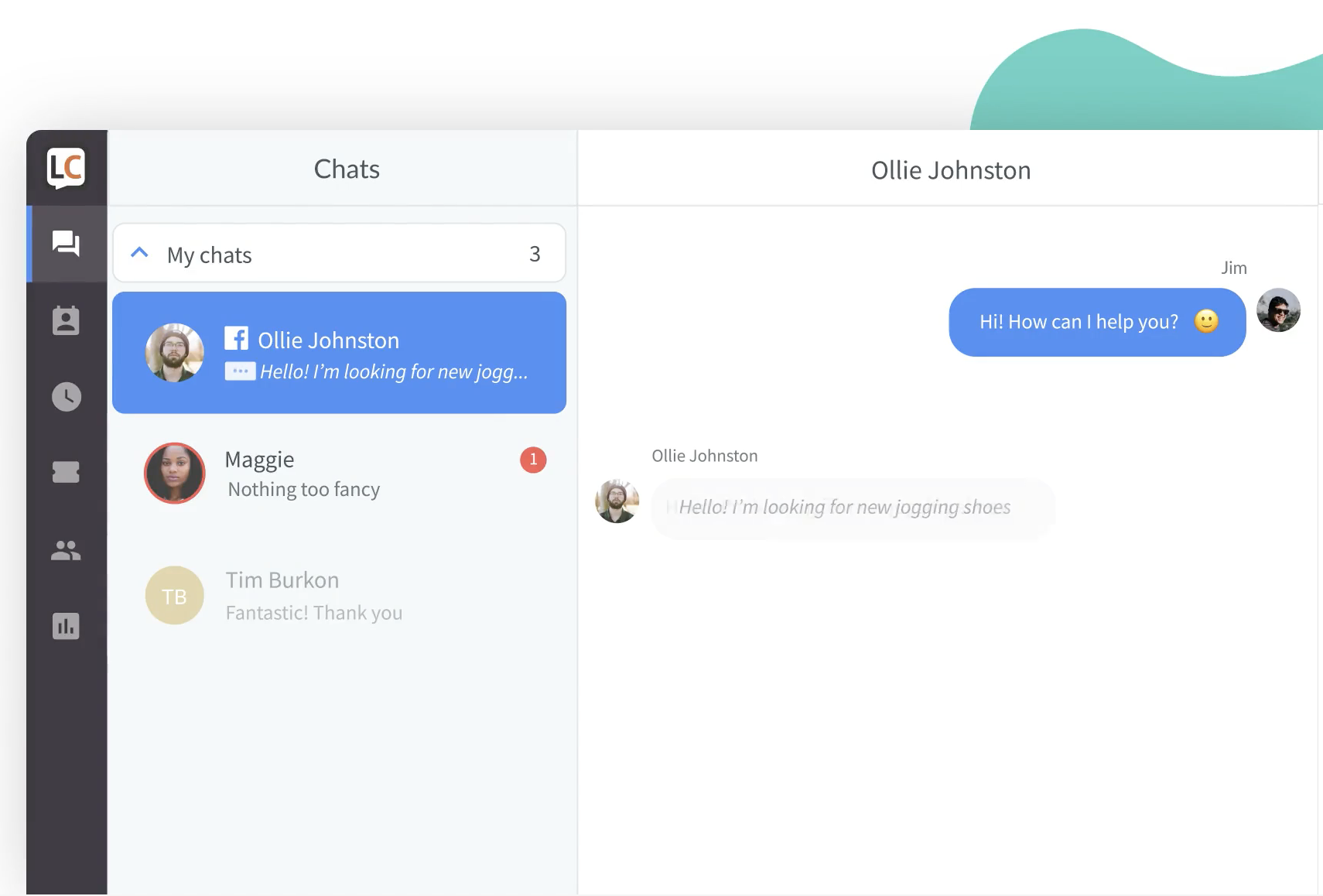 See your visitor typing in real-time and prepare your answers even before receiving the question. Increase your customer service effectiveness and make sure your customers get their answers quickly.
LiveChat and Drift
core features comparison
Check what features makes LiveChat a great alternative to Drift.
| | | |
| --- | --- | --- |
| | LiveChat + ChatBot + Knowledgebase | Drift |
| Price/month | Starting at $89/month | Full plan starting at $500/month |
| Number of integrations | 100+ | 24 |
| Chat communication | Yes | Yes |
| Email communication | Yes | Yes |
| Creating knowledgebase for your business | Yes | Yes |
| Bot | Yes | Yes |
| Branding removal | Yes | Yes |
| CRM | Connect any external CRM | Built-in CRM solution |
| Hubspot integration | Yes | Yes |
| Salesforce integration | Yes | Yes |
| Pipedrive integration | Yes | No |
| Highrise integration | Yes | No |
| Microsoft Dynamics integration | Yes | No |
| Real-time view of visitor typing | Yes | No |
Try LiveChat for 14 days free, no credit card required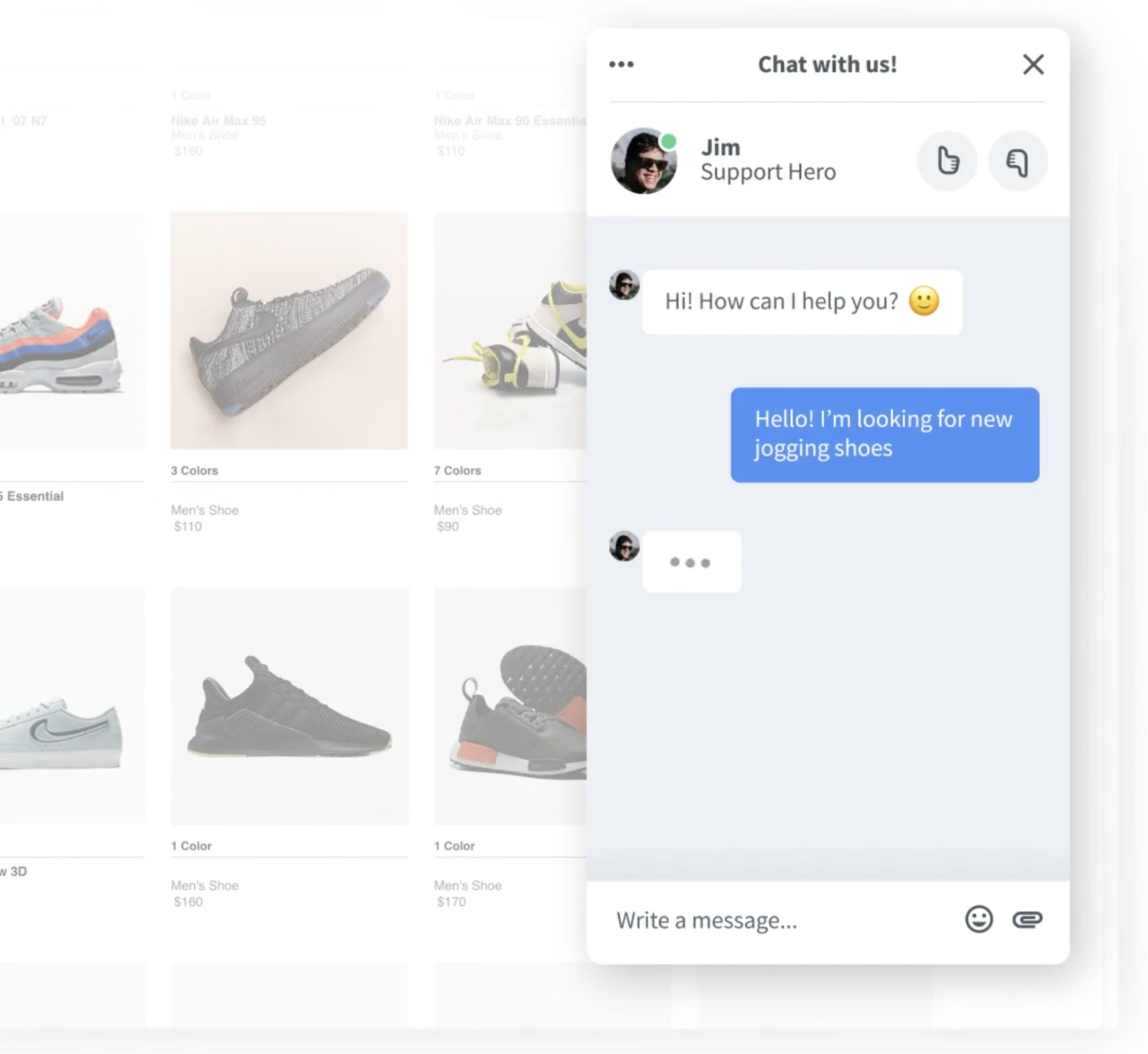 Work with LiveChat for a few weeks and see on your own
why it's the best Drift alternative. Contrary to Drift, you can test premium version for 14-days with no payment required.
Need more? Meet LiveChat Enterprise
If you own entire customer support department and you require more advanced set of tools, we've got you covered.
With Enterprise plan, you get Advanced Reports & Statistics, Work scheduler, a Staffing prediction tool, and many more.
LiveChat as Drift alternative
LiveChat delivers a user-friendly live chat software to communicate with your customers at home, workplace, or while traveling. Thanks to LiveChat's ChatBot and Knowledgebase, LiveChat delivers a complex customer support solution at a fraction's of Drift's price.
At LiveChat, you get the complete set of tools that serve your entire customer service needs. Those tools cover all Drift products related to messaging and on-site marketing with more advanced features and more than 100 software integrations in addition. Those advantages make LiveChat #1 alternative to Drift.