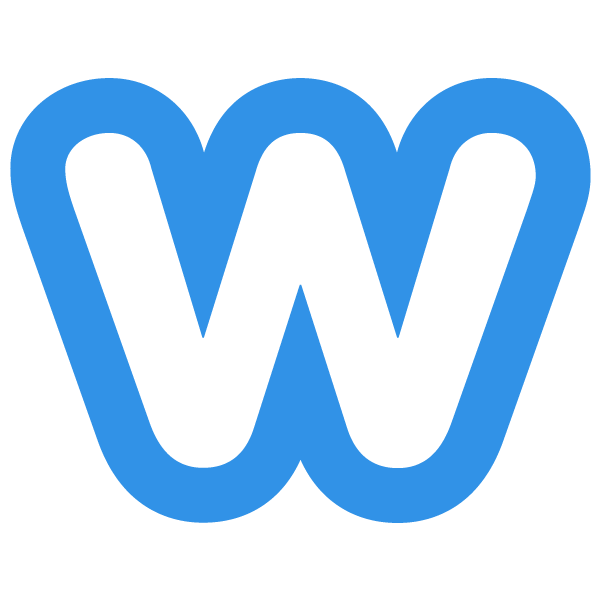 Weebly
Answer customer questions in real time and close more sales.
Your customers have a lot of questions to answer and expect fast responses. With LiveChat on your site, you can finally answer all the queries and build a long-lasting relationship with them.
Weebly is a simple drag-and-drop website builder that helps to create sites and online shops. This solution gives you direct, detailed control over the content of the website.
The process of building a site using Weebly doesn't require knowledge of web design or coding. You can choose one of the professional templates and add elements (like text, photos, maps, and videos) to your website by simply dragging and dropping them into place. The text is edited just like in a word processor. Building your website is done in real-time, right from your web browser. There's absolutely nothing to install. What's more, Weebly provides SEO tools and a blogging module to give you an opportunity to acquire traffic to your website. You can monetize viewers through integrated shopping cart or capture leads with a contact form.
Plus, you can extend Weebly's functionalities by integrating it with such 3rd party tools and services as MailChimp, Stripe, Square or Automate.io.
Key Features
Simple implementation
An easy implementation is what keeps our Integration Team going at LiveChat – and that's exactly what we did for Weebly! With just a few clicks you will easily add LiveChat to your Weebly and provide your customers with a quality service that they deserve.
Modern design
With our modern chat window and neatly looking eye-catchers, you will not only help out your customers but also enrich the visual side of your store. Add LiveChat to your website and kill two birds with one stone! Also, we ship our software with built-in ticketing system – without any additional costs!
Powerful ticketing system
We want to offer you a full package that includes not only a reliable chat tool but also a ticketing system – so you can provide your customers with 24/7 service.
Proactive greetings
LiveChat can detect when visitors take certain actions on your website and issue chat invitations based on these actions. For example, you can send a personalized invitation to a visitor who has seen several of your help pages or contact a person who visited you for the first time.
Eye-catchers
With our modern chat window and eye-catchers, you will not only grab your customers' attention but also enrich the visual side of your store. Add LiveChat to your website and kill two birds with one stone!
Chat surveys
Gather feedback in chat surveys and find out what is going through your clients' heads. Ask specific questions or introduce your rating system. Thanks to LiveChat, you can have a viable insight into customers' needs and can tailor your efforts to deliver personalized service.
Benefits
Boost conversion rates by offering real-time support to customers
All website visitors are essentially sales opportunities. Once installed, LiveChat makes it easy for you to communicate with browsing visitors, build better relationships, and close more deals.
Use LiveChat to do the heavy lifting for you
LiveChat helps you decrease your customer service costs — you can handle an unlimited number of live chats with any number of customers, meaning you can deliver quicker service, to more people.
Provide a quick means of customer support
Customers want a fast response time to their queries and problems. With LiveChat, you can offer real-time help, ensuring more sales and customer satisfaction in the process.
Ratings & Reviews
How would you rate this app?
Tutorial & Support
To get help and support
contact LiveChat
. You can also suggest improvements or request new features in the upcoming versions of Weebly.