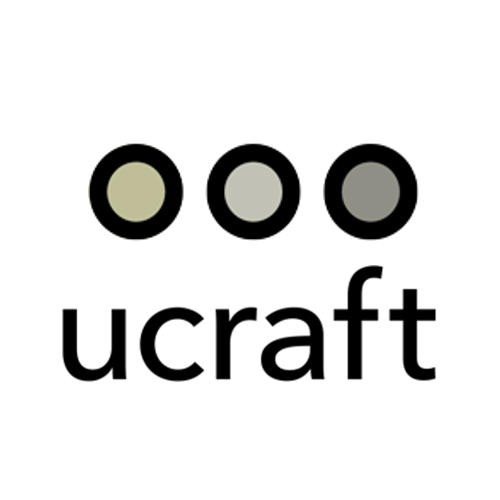 Ucraft
Add live chat support to your website created in Ucraft website builder
Ucraft is a website building software, letting you build a website without coding, by yourself. It also lets you select from numerous mobile-responsive, pre-defined website's templates, depending on your business type. The templates can be customized with a drag and drop editor which could be especially convenient for non-IT professionals.
With LiveChat and Ucraft integration, you will be able to add live chat to your website built with Ucraft and start providing instant customer support with chat, ticketing system or automated messages to your visitors/customers. With LiveChat's +100 integrations, you will also connect your live chat solution with other tools you're already using in your daily workflow, like a CRM system or mailing automation system.
Key Features
One-click installation
With Ucraft and LiveChat native integration you need a few seconds to install live chat at your Ucraft website. Install live chat and start chatting with your visitors, provide instant customer support or collect email address and respond later, using a built-in ticketing system.
Measure your visitors' chat engagement
Monitor the data of your chat conversations. Learn how many visitors decide to engage in the chat and prsonalize the messages, driving more conversations with your customers.
Chat or email
Use chat as an instant communication channel but collect an email address and a message, when not available to chat. Respond later via email and manage customer requests more effectively.
Benefits
Provide quick and trustful customer support
With so many resources and websites available online, it's crucial to provide quick and easy customer support to your visitors. Use live chat at your Ucraft website to serve your customers quicker.
Turn your visitors into leads
Use live chat to start sales conversations and increase the conversion rate of your website. Set up automated greetings, depending on the visited subpage or source of your visitor, driving more customers willing to chat with you when browsing through your products.
Measure customer satisfaction to grow your sales
Quality of customer service matters. Use LiveChat for Ucraft, to successfully monitor your customers' satisfaction thanks to the ​built-in agent feedback tool. Ask about the feedback related to product, conversations or a specific person and build a better customer support channel.
Ratings & Reviews
How would you rate this app?
Tutorial & Support
To get help and support
contact LiveChat
. You can also suggest improvements or request new features in the upcoming versions of Ucraft.