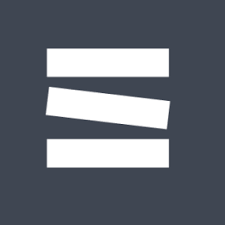 SITE123
Chat with your SITE123 store visitors and turn leads into sales.
Customers have a lot of questions to answer and expect fast responses. With our integration, you can finally answer all the queries and build a long-lasting relationship with your clients.
SITE123 is a free website builder that helps to create sites and online stores. There is a reason why it's called SITE123; you just need to choose your content, upload and publish it. And most importantly, the solution offers tools that can spare you designing and coding, and let you get a website without hiring a professional.
You can take advantage of ready-made styles and layouts (all themes are mobile friendly), choose a website category or edit texts in no time. Connect your site with your social media profiles and gain new fans.
Basically, you can set up a perfect online presence with practically no effort. Upload your quality content, while SITE123 is taking care of all the rest, helping you come up with a responsive, search-engine-optimized website.
Key Features
Simple implementation
Integrate LiveChat with SITE123 and enrich your website with a neat and powerful chat tool! All of that with just a few easy steps together with our step-by-step tutorial.
Increase your Sales rate
LiveChat will not only allow you to provide customers with a powerful chat tool but it will help to build customer trust! With one of the best ways to increase your sales, sky is the limit.
Chat engaging tools
Make sure your visitors can always spot your chat window by using a custom eye-catcher or a chat button. Let customers contact you whenever they are experiencing a problem and boost customer satisfaction thanks to efficient customer care.
Benefits
Get to the point of your customer issues faster
Customers want a fast response time to their queries and problems. With LiveChat, you can offer real-time help, ensuring more sales and customer satisfaction in the process.
A frictionless way to initiate customer support
With live chat available on the website, customers have a simple and free option to contact the business. They can use it with minimal disruption to their day, which turns out to be very convenient.
Personalize communication and better nurture your leads
From being on a first name basis with the customer to adding your company's logo to the chat window — you can provide a much better customer experience.
Ratings & Reviews
How would you rate this app?
Tutorial & Support
To get help and support
contact LiveChat
. You can also suggest improvements or request new features in the upcoming versions of SITE123.