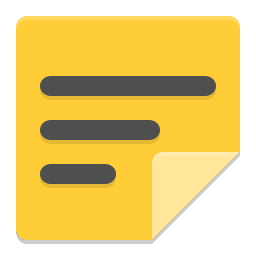 Quick Notes
Take notes about returning customers or possible leads. Collaborate with other agents.
Quick Notes app enables agents to save private notes inside chat threads. Notes are saved per chat in Chats and Archives sections. It helps share knowledge about the customer between all agents. Agents are able to see previous notes, create new or remove them.
Key Features
Add note about the customer case during the chat
This feature helps agent to dig into customer case faster and resolve it in the blink of an eye!
Read previous notes about the customer in the archives
Check conversations with your customer and see if there are any notes left by your teammates!
Export notes
Export all notes to CSV file for a specified date range or just export it for a single chat.
Tag chat
You can enable tagging your chats when a note is saved.
Benefits
All in one!
Save notes from all conversations with customer in one place, without leaving the LiveChat application!
Try it for free
You can install this app for free! Price after the trial: $1/month
Ratings & Reviews
How would you rate this app?
Tutorial & Support
To get help and support
contact
. You can also suggest improvements or request new features in the upcoming versions of Quick Notes.
The developer indicated that the app's privacy practices may include handling of user data. You can learn more in the app's
Privacy Policy
.