Monitor your website performance 24/7 using LiveChat & Pingrely.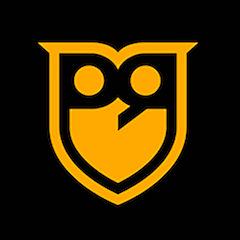 Pingrely Website Monitor
Monitor your website performance 24/7 using LiveChat & Pingrely.
The integration is free to use
104 teams are using it
Analytics
Connect LiveChat with Pingrely and easily monitor your website's health in real-time. Get notifications about performance problems right in the LiveChat application and check the status of your page in an instant.
Pingrely is a simple web monitoring tool that helps you monitor your website performance 24/7. The solution can give information regarding the number of your visitors, browsers they are using or how they got to your pages. It lets you easily check the response time of your websites and servers.
What's more, Pingrely can send information about ongoing problems and reasons that caused them. All incidents will be collected and put into detailed reports that can be accessed anytime.
Support
See the setup instructions on how to properly configure this app with your LiveChat account.
Contact vendor to get help and support. You can also suggest improvements or request new features in the upcoming versions of Pingrely Website Monitor.
Key Features
Instant alerts

You will be notified about your website problems once they appear. Thanks to it, you can deal with issues much quicker.

Information about website performance in LiveChat

Always have information about your website performance at your fingertips - right in the LiveChat app.
Benefits
Offer a user-friendly solution

LiveChat was designed with users in mind, and it's very intuitive in use. Your customers won't have the slightest problem with contacting you via chat. You don't have to worry about your agents as well. They just need to click through the app to master its use. As simple as that!

Get the most popular channel of communication

Chat apps have become the most popular medium of communication. Thanks to LiveChat, you can adjust to ongoing changes and allow customers to contact you via an additional channel.
Integration with Pingrely Website Monitor is free to use
104 teams are using it
Analytics