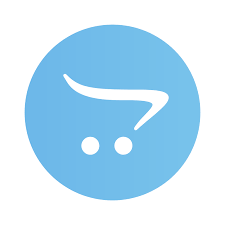 OpenCart
Chat with website visitors and see their shopping cart details.
Chat with website visitors and target their needs. Our OpenCart integration makes it possible to seamlessly add a live chat feature to your website and see what products your clients have collected in their shopping carts (cart value, product link, product details). You can chat with clients, build a better relationship with them and boost sales thanks to personalized customer service.
OpenCart is a free, open source shopping cart & e-commerce platform. It allows merchants to set-up multiple stores in different languages and manages them from one place. The solution is suitable for small as well as medium-sized businesses.
The tool comes with over 13000 modules and themes. It offers an easy to use dashboard that enables you to keep an eye on your orders, sales and analytics. OpenCart helps to manage taxes, integrates with various payment gateways and provides multiple shipping methods such as Paypal, Amazon Payments, Authorize.net, Skrill, FedEx, and the United States Postal Service. It also gives you a possibility to offer discounts and coupons, supporting sales at the same time.
Moreover, the built-in SEO feature helps you work on page rankings and keywords. It optimizes web-pages and increases web traffic. However, If you need more features, you can visit OpenCart Marketplace and choose some of the free and premium themes and integrations.
Key Features
Ticketing system
We want to offer you a full package that includes not only a reliable chat tool but also a ticketing system – so you can provide your customers with 24/7 service.
Shopping cart details
With LiveChat for OpenCart, you can see what your customers are interested in by checking out their cart. Use this opportunity to target your customers' needs, always being able to provide them with the targeted support!
Chat surveys
Gather feedback in chat surveys and find out what is going through your clients' heads. Ask specific questions or introduce your rating system. Thanks to LiveChat, you can have a viable insight into customers' needs and can tailor your efforts to deliver personalized service.
Benefits
Resolved problems before they become obstacles to closing a sale
All website visitors are essentially sales opportunities. Once installed, LiveChat makes it easy for you to communicate with browsing visitors, build better relationships, and close more deals.
Provide a quick means of customer support
Customers want a fast response time to their queries and problems. With LiveChat, you can offer real-time help, ensuring more sales and customer satisfaction in the process.
Make your business more human with live chat
From being on a first name basis with the customer to add your company's logo to the chat window — you can provide a much better customer experience.
Ratings & Reviews
How would you rate this app?
Tutorial & Support
To get help and support
contact LiveChat
. You can also suggest improvements or request new features in the upcoming versions of OpenCart.