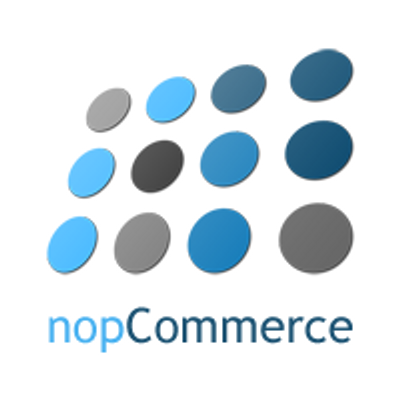 nopCommerce
Chat with customers and track their shopping carts.
Connect LiveChat with nopCommerce to chat with customers in real time. React to problems when they appear and improve customer satisfaction. The integration also enables you to track shopping carts, hide the chat window to mobile visitors and disable/enable chat window sounds.
nopCommerce is an open source, an e-commerce platform that lets users create online shops. The solution is free; you only need to deploy your store.
The platform delivers plenty of marketing tools. Your shop's visitors can sign up for newsletters and get discount codes. You can offer product comparison sites, product ratings or reviews. It also provides a wide range of check-out options like a guest checkout or an on-page checkout that lets customers complete the purchasing process on a single page. Included nopCommerce SEO tools ease website optimization and help you get visibility on the web.
nopCommerce offers flexible payment terms as well. You can accept the most popular credit and debit cards and adjust payment methods to different countries. Plus, the brand cooperates with major payment processors, who deliver special offers to its users.
If you need more tools, nopCommerce marketplace delivers plenty of easy to add extensions. Developers can handle more advanced changes, thanks to nopCommerce Entity Framework and a fluent API.
Key Features
Pre & post chat surveys
LiveChat lets you increase the average cart value. Thanks to information gathered in pre-chats or previous conversations, you can personalize your service and recommend products that meet customers needs.
Shopping cart and user details tracking
This integration lets you see users names, emails, and their shopping carts. Use this information to personalize your communication.
The most popular communication channel
Modern customers prefer chatting a lot more than calling. With LiveChat, you can adjust to customers' preferences and provide instant assistance via the most convenient communication channel.
Benefits
Trace your sales
Integrate nopCommerce with LiveChat and gain a powerful sale channel. The application will track your sales and help you measure the real value of chats. See which agents hold the most fruitful conversations and check how much you earn thanks to chatting. Gathered information will be available in Archives and the Sales Tracker Report. You can refer to it at any time of day and night.
Find out about clients' needs
LiveChat helps you discover what your clients really need. Thanks to post chat surveys you can ask what they think about you, what they need or what they would like to get. Analyze chats gathered in the Archives and start delivering offers that sit right with customers.
Catch more leads
Losing potential clients is the thing of the past. LiveChat lets you proactively engage visitors here and now. Track customer journey on your site and deliver help when it's needed. Have a real influence on conversion rates and boost your sales like a knife through butter!
Ratings & Reviews
How would you rate this app?
Tutorial & Support
To get help and support
contact LiveChat
. You can also suggest improvements or request new features in the upcoming versions of nopCommerce.