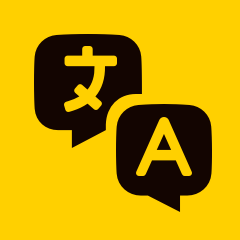 Message Translator
Translate chat messages in real time
The Message Translator app allows you to translate the chat messages in real time. Thanks to the integration between Translation Service and LiveChat, you can freely talk with your customers despite the language differences. Seamless translation process makes it easy for your agents to chat with all customers from anywhere in the world.
No special configuration required, simply install the app and start chatting with real-time translations automatically displayed in the chat. If you'd like to adjust the default settings of the Message Translator, you can always do so in the App Settings page.
Key Features
Translate the chat messages in real time
Overcome the language barrier and chat with your customers freely thanks to the automatic message translations.
Effortless translation on both ends of the conversation
No need for any complex configuration. Messages are automatically translated on both sides of the chat - simple as that!
Benefits
Reach more customers
Message Translator will help you reach customers from a wide range of countries despite the language differences.
Expand your sales possibilities
You can easily offer your products to potential customers worldwide and, at the same time, provide support to your existing customer base.
Ratings & Reviews
How would you rate this app?
The product is very useful. But they raised the price from $2 to $5 suddenly and didn't do any function upgrade, which is disappointing.
Tutorial & Support
To get help and support
contact
. You can also suggest improvements or request new features in the upcoming versions of Message Translator.