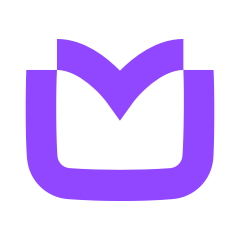 KnowledgeBase
KnowledgeBase is a software for creating and managing your internal knowledge resources, as well as building a public help center for your customers.
KnowledgeBase is a knowledge base software for creating and managing your internal knowledge resources, as well as building a public help center for your customers' self-service. Internal knowledge management features and Workspaces let you organize company and product knowledge across two knowledge bases. You get an easy-to-use help center, article management, rich text editor, analytics, quick search, and more.
Using AI, you can quickly generate proper help articles, titles and tags based on just a few pieces of crucial information.
Connecting KnowledgeBase with LiveChat gives your agents instant access to your knowledge base right inside the chat window - with knowledge resources. Connecting both tools will increase your response time and the productivity of your support team.
An external help center provides your customers with self-service around the clock. Your customers can find answers on their own anytime without the need of contacting your support. This means less workload for your team and a larger focus on the more burning issues. Your external help center can be customized to match your branding, including colors, favicon, URLs, and images.
Using Insights, you can discover how your articles perform and what the knowledge needs of your readers are. For more in-depth data, you can connect KnowledgeBase to Google Analytics. The Knowledge Base costs $59 / month per license.
See the full feature list here: https://www.knowledgebase.ai
Key Features
AI-generated articles, titles, and tags 
Provide a couple bits of information and let AI create help articles, from content, titles, to tags.
Workspaces
Build two different knowledge bases – one for your team, and one for your customers.
Widget for LiveChat
No more jumping back and forth. Connect with LiveChat to send articles directly from KnowledgeBase to chat.
Rich-text editor
Create engaging and informative content packed with images, videos, and GIFs.
Quick replies
Insert a fragment of a text or a link to the article into the chat or ticket with one click.
Customizable help center
Build a public help center that matches the design of your brand.
Benefits
Boost your team's productivity
Serve more requests and customers with handy knowledge base software that improves knowledge management and the agents' workflow.
Improve internal communication
Create and manage internal policies, documentations, and guides and make sure everyone in your company is on the same page.
Increase responsiveness
Product information at their fingertips lets agents quickly find solutions and resolve customer requests almost instantly.
Reduce costs
Higher productivity, frictionless communication, and less time spent on repetitive issues drive down costs connected to customer support.
Day and night customer support
Let your customers find the answers themselves without contacting your agents. Anytime they need it.
Ratings & Reviews
How would you rate this app?
Tutorial & Support
To get help and support
contact LiveChat
. You can also suggest improvements or request new features in the upcoming versions of KnowledgeBase.
The developer LiveChat indicated that the app's privacy practices may include handling of user data. You can learn more in the app's
Privacy Policy
.