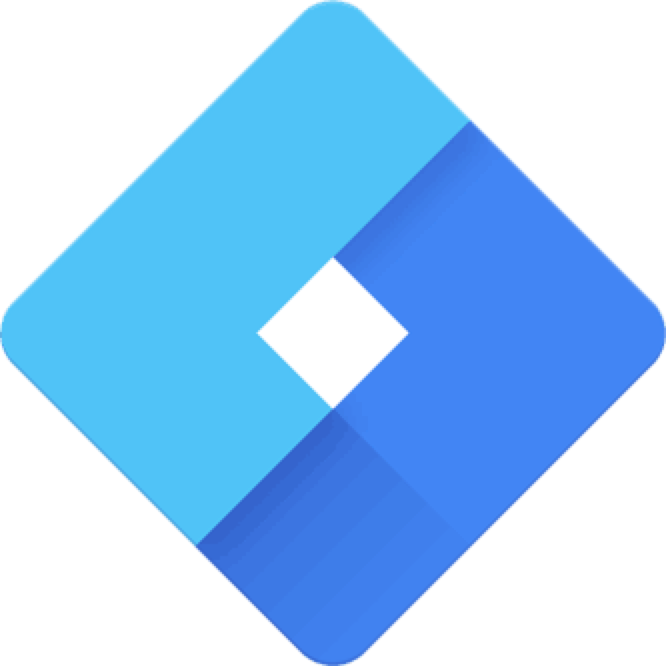 Google Tag Manager
Easily add LiveChat to all your sites using Google Tag Manager.
Thanks to our Google Tag Manager integration, you can add LiveChat to your website without editing its code. It will also help you install conversion tracking, analytics, and remarketing tools.
Google Tag Manager is a reliable solution that helps to easily manage and update tags or snippets of JavaScript on your website.
The thing is that sometimes it can take weeks to get the website updated, and you need a developer to do it. However, thanks to Google Tag Manager there's no need to wait that long. Using it, you can update tags in a minute, with one click and without a programmer.
What is more, the solution allows you to set up rules on which pages a certain code should work and when. For example, you can show a pop-up for checkout pages on your store with the rule that it's only visible on desktop devices. In addition, Google Tag Manager supports the version control and permissions. It means that you as the admin can control who adds a code, when and what it is.
Key Features
Seamless integration with Google Analytics
Using Google Tag Manager to manage the content of your website? Now you can integrate it with LiveChat, not only adding a chat to your website in an instant but also connecting it with our Google Analytics integration. Because life should be simple.
Pre-configured tag
With our pre-configured tag, there's no need to configure anything. All you have to do is to provide us with your Google Tag manage ID and we'll prepare everything for you – it's that simple!
Benefits
Quickly deploy LiveChat using Google Tag Manager
Install LiveChat using Google Tag Manager in no time, and focus on what matters the most - growing your business by providing an exceptional customer service through live chat.
Differentiate yourself from the competition
A competitive advantage can be obtained by managing your products more efficiently and having good relationships with customers. With LiveChat, you can communicate with your customers using a channel they prefer while providing a superior customer experience.
Deliver a more personalized customer experience
From being on a first name basis with the customer to adding your company's logo to the chat window — you can provide a much better customer experience.
Ratings & Reviews
How would you rate this app?
Tutorial & Support
To get help and support
contact LiveChat
. You can also suggest improvements or request new features in the upcoming versions of Google Tag Manager.