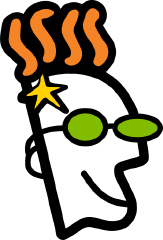 GoDaddy
Chat with website visitors in real time and help them complete the checkout process.
Install LiveChat on your GoCentral website to chat with your customers in real time. Reach out to your visitors proactively or wait for their queries. All in all, you can solve customer problems once they appear, guide visitors on your website and help them complete the checkout process.
GoCentral is landing page builder created by GoDaddy. It consists of a drag-and-drop editor, marketing tools, and e-commerce module. It lets you choose one form many responsive templates, customize it and add widgets.
The tool provides widgets like a photo gallery, contact forms, an embedded blog, video players, social media integrations and more.
When it comes to e-commerce features, you can sell up to 1500 different products on your website. To each of these, you can add ten photos. You can also make sure that you will attract traffic from search engines thanks to the SEO module.
Key Features
Easy installation
Integrate LiveChat with GoDaddy with just a few easy steps! All that it takes is to copy our chat snippet and paste it into your GoDaddy's HTML module. If that's not enough, we provide you with a step-by-step tutorial, making things even easier to handle.
Eye-catchers
With our modern chat window and neatly looking eye-catchers you will not only grab your customers' attention but also enrich the visual side of your store. Add LiveChat to your website and kill two birds with one stone.
Powerful ticketing system
We want to offer you a full package that includes not only a reliable chat tool but also a ticketing system – so you can provide your customers with 24/7 service.
Chat greetings
LiveChat can detect when visitors take certain actions on your website and issue chat invitations based on these actions. For example, you can send a personalized invitation to a visitor who has seen several of your help pages or contact a person who visited you for the first time.
Chat surveys
Gather feedback in chat surveys and find out what is going through your clients' heads. Ask specific questions or introduce your rating system. Thanks to LiveChat, you can have a viable insight into customers' needs and can tailor your efforts to deliver personalized service.
Benefits
You're another step closer to increase conversion rate on your website
All website visitors are essentially sales opportunities. Once installed, LiveChat makes it easy for you to communicate with browsing visitors, build better relationships, and close more deals.
Use live chat to improve the customer experience
Customers want a fast response time to their queries and problems. With LiveChat, you can offer real-time help, ensuring more sales and customer satisfaction in the process.
Improve customer satisfaction with 24/7 support
Use LiveChat to answer questions about your products or services - even when your business is closed. It works as an easy-to-use live chat tool during the day and after business hours enables communication with customers by storing their messages as tickets.
Ratings & Reviews
How would you rate this app?
Tutorial & Support
Contact
to get help and support. You can also suggest improvements or request new features in the upcoming versions of GoDaddy.