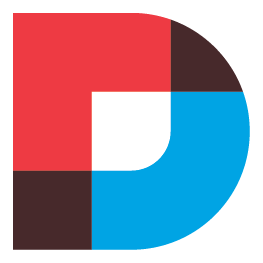 DotNetNuke
Offer real-time communication and boost customer satisfaction.
Easily add the chat widget to your DotNetNuke pages. Talk with website visitors in real time and help them complete the purchase. The integration also allows to hide the chat for mobile visitors and disable the sound notifications on your website.
DNN (DotNetNuke) is a content management system intended for enterprise users. It allows creating content with pre-built layouts and filling them using drag-and-drop editors. DotNetNuke templates are out of the box and mobile-friendly. To make collaboration with your authoring team easy, you can also create an approval stage to review new or updated content before it goes public. The system will automatically route notifications and alerts to content approvers.
What's more, DNN lets you view and restore old versions of documents, in case someone makes a mistake. The software also makes sure that your website will be properly indexed by Google. It equips you with automatic sitemaps, canonical tags, URL redirects, and caching. You can set up a custom URL and meta tags for each of your pages.
You can integrate DNN with multiple useful tools, and if they are not enough, your developer can easily extend functionalities of this software using the DotNetNuke API.
Key Features
An intuitive chat tool
LiveChat use is dead-easy. The chat window is very intuitive so visitors won't have problems with reaching you. By applying our app, you will also facilitate work of your agents. They don't have to go through any specialized training.
Powerful ticketing system
We want to offer you a full package that includes not only a reliable chat tool but also a ticketing system – so you can provide 24/7 service.
Mobile apps
With LiveChat, you can support your sales from every place at any time. Use our mobile apps to catch leads on the go and advise clients every time they need help. You will never miss any sale again!
Benefits
Target visitors from your marketing campaigns
With LiveChat, you can get round to visitors who landed on your website through particular referring pages. LiveChat lets you welcome them with a custom invitation that will trigger off when a visitor clicks on the link attached to a specific campaign. Talk away to your visitors and help them become your happy customers.
Keep your ear to the ground
Knowing customers' needs may turn your business around. Thanks to LiveChat, you can easily find out what customers think about your business and services. Chat surveys allow you to ask specific questions and let customers leave their suggestions. All in all, you can monitor customer satisfaction and bring more pleased customers to this world.
Personalize your service
LiveChat puts an end to anonymous conversations. It lets you add your photo and name to the chat window, so customers feel they talk with a real person. Into the bargain, the application provides basic info about visitors so you can tailor your help with regard to presented data. All in all, LiveChat lets you refurbish your service to provide the unique user experience.
Ratings & Reviews
How would you rate this app?
Tutorial & Support
To get help and support
contact LiveChat
. You can also suggest improvements or request new features in the upcoming versions of DotNetNuke.