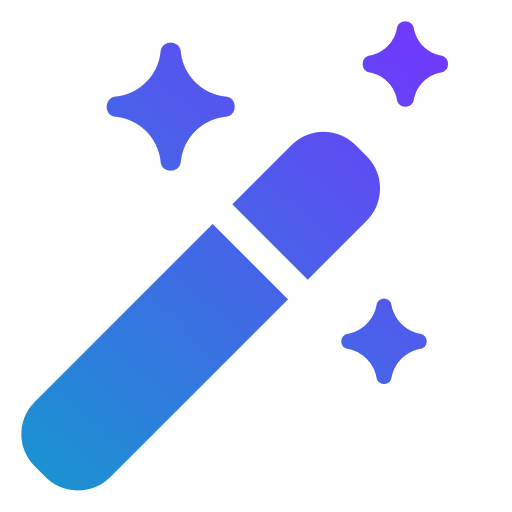 Chat Assistant
Enhance your LiveChat experience
Transform your LiveChat support with the power of AI, and try our app for free! Our app uses the latest OpenAI technology to provide you with intelligent and personalized assistance in your customer service efforts.
With our app, you can make your messages more friendly or formal, expand your text, and fix grammar with ease. No more stress about remembering every grammar rule and formatting guideline, our app takes care of it for you.
The best part? You can try our app for free and see the difference it can make in your customer service efforts. Our app offers a freemium model, allowing you to enjoy the benefits of AI-powered LiveChat support without any upfront costs.
Don't miss out on this opportunity to enhance your customer service and improve your LiveChat support efforts. Try our app for free now and see the future of AI-powered customer service!
Key Features
AI-Powered text expansion
Expand your messages with just a few clicks! Our app uses cutting-edge OpenAI technology to generate relevant and accurate text to enhance your responses. Say goodbye to the stress of trying to think of the perfect words and let our AI do the work for you.
Personalized message tone
Personalize your messages to meet the specific needs and preferences of each customer. Choose from a range of friendly or formal message tones to tailor your responses and create a more enjoyable and memorable customer experience.
Grammar correction
Never worry about grammar mistakes again! Our app uses advanced algorithms to automatically correct grammatical errors in your messages, ensuring that your responses are professional and accurate every time.
Real-time assistance
Get real-time assistance as you type. Our app provides instant suggestions and corrections to help you communicate more effectively and efficiently in your LiveChat support efforts.
Benefits
Improved customer satisfaction
Enhance customer satisfaction with our AI-powered LiveChat support app for a personalized and enjoyable customer experience.
Increased efficiency
Boost efficiency and streamline your customer service efforts with real-time assistance and customizable keyboard shortcuts in our AI-powered LiveChat support app.
Professional communication
Ensure professional and accurate communication with our AI-powered LiveChat support app's grammar correction and personalized message tone features.
Stress-free customer service
Ease the stress of LiveChat support with our AI-powered app that offers text expansion and grammar correction options.
Cutting-Edge technology
Stay ahead in customer service with our AI-powered LiveChat support app utilizing the latest OpenAI technology.
Ratings & Reviews
How would you rate this app?
Tutorial & Support
To get help and support
contact SKlabs
. You can also suggest improvements or request new features in the upcoming versions of Chat Assistant.
The developer SKlabs indicated that the app's privacy practices may include handling of user data. You can learn more in the app's
Privacy Policy
.