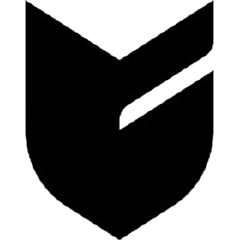 Big Cartel
Easily reach out to every customer and improve your sales.
What better way to learn about customers' needs than to talk with them. With our native integration, you can place a live chat feature on your Big Cartel website without mishap. Customize the chat window so that it matches your design. Finally, chat with every visitor, solve customer problems on the go and boost customer satisfaction with unique customer experience.
Big Cartel is web-based, fully hosted e-commerce software that helps to build online stores. The solution has a minimalistic design and doesn't charge any transaction fees. Apart from basic e-commerce, SEO and order management features, BigCartel provides real-time data and statistics.
The tool's significant advantage is the simplicity of use. It's equipped with a straightforward dashboard that lets you create a store without using a single bite of code.
To add to this, Big Cartel makes the process of managing orders and inventory smooth. You can easily add products, create time-sensitive discounts. Choose one of the customizable themes and make it look, and feel like your brand.
The software offers such payment solutions as PayPal and Stripe as well as integrates with tools like Zapier, Google Analytics, MailChimp, or Facebook.
Key Features
Quick and easy installation
Simply copy the LiveChat code and paste it into your Big Cartel's panel – that all it takes to add LiveChat to your website. We provide a tutorial too, just to make things even easier!
Chat surveys
Gather feedback in chat surveys and find out what is going through your clients' heads. Ask specific questions or introduce your rating system. Thanks to LiveChat, you can have a viable insight into customers' needs and can tailor your efforts to deliver personalized service.
The ticketing system for 24/7 service
LiveChat for Big Cartel not only adds the chat widget to your website but also provides you with a free of any additional charges ticketing system – because we know that your customers like to be covered 24/7!
Flexible design
LiveChat provides a neat chat window that can be customized to your brand. You can personalize your chat and provide a unique customer experience.
Chat greetings
LiveChat can detect when visitors take certain actions on your website and issue chat invitations based on these actions. For example, you can send a personalized invitation to a visitor who has seen several of your help pages or contact a person who visited you for the first time.
Benefits
Provide the convenient answers that customers want
People love to chat. With speed and timeliness on your side, you can provide immediate support to those who don't want to get stuck on hold or wait days to receive an answer.
Increase effectiveness of your customer service
LiveChat helps you decrease your customer service costs — you can handle an unlimited number of live chats with any number of customers, meaning you can deliver quicker service, to more people.
Reach out to customers and improve sales
All website visitors are essentially sales opportunities. Once installed, LiveChat makes it easy for you to communicate with browsing visitors, build better relationships, and close more deals.
Ratings & Reviews
How would you rate this app?
Tutorial & Support
To get help and support
contact LiveChat
. You can also suggest improvements or request new features in the upcoming versions of Big Cartel.