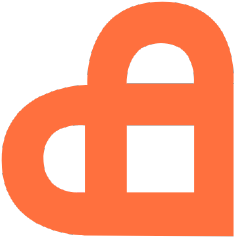 AmeriCommerce
Chat with your store visitors and close more sales.
Thanks to integrating LiveChat with AmeriCommerce, you will get a professional online store that gives you the ability to chat with your customers in real-time. Usually, your website visitors would contact you via email or phone. Thanks to opening an additional communication channel you can quickly their problems quicker, respond to their questions and guide them through their shopping cart. Simply chat with customers and close more sales!
AmeriCommerce is an e-commerce platform that lets you start your web store with an easy-setup storefront and customizable design. It enables you to run multiple websites from one panel which is very comfortable and time-saving.
The solution was equipped with useful marketing tools that help to handle SEO, emails, social media or customer rewards. You will be able to automatically generate page titles, permalinks or tags as well as send emails when a customer abandons their shopping cart.
With AmeriCommerce, it will be easier to manage products, fulfill orders and store customer contacts data. Share inventory between stores, set shipping rules and discounts. What's more, the tool helps to deliver a smooth customer experience. You can take advantage of product variants and multiple pricing options (client-based, tiered, wholesale) and let visitors filter your offers choosing product attributes. Visitors can also select from different payment options (PayPal, Amazon Checkout).
Key Features
Easy setup
Adding a chat to your store has never been easier! All that it takes is to add a simple JS snippet and off you go! What's more, we provide a step-by-step tutorial, guiding you through the entire integration process.
Professional customer service
Ever wondered what makes a company stands out from the crowd? That's right – a professional Customer Service. Integrate LiveChat with AmeriCommerce and create one, showing your customers that you are always there when they need you. Right at their fingertips.
Chat engaging features
Make sure your visitors can always spot your chat window by using a custom eye-catcher. Let customers contact you whenever they are experiencing a problem and boost customer satisfaction thanks to efficient customer care.
Benefits
Turn confused visitors into buying customers
All website visitors are essentially sales opportunities. Once installed, LiveChat makes it easy for you to communicate with browsing visitors, build better relationships, and close more deals.
Provide a quick means of customer support
Customers want a fast response time to their queries and problems. With LiveChat, you can offer real-time help, ensuring more sales and customer satisfaction in the process.
Better customer service cuts down on expenses
LiveChat helps you decrease your customer service costs — you can handle an unlimited number of live chats with any number of customers, meaning you can deliver quicker service, to more people.
Ratings & Reviews
How would you rate this app?
Tutorial & Support
To get help and support
contact LiveChat
. You can also suggest improvements or request new features in the upcoming versions of AmeriCommerce.