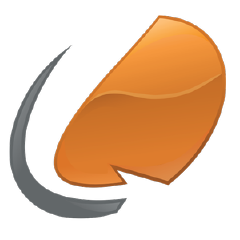 1CRM
Display customer data in LiveChat and automate creating leads & contacts in your 1CRM.
Thanks to the LiveChat & 1CRM integration, you can quickly grow your lead and contact base from chats. From now on, every time a visitor provides an email in the pre-chat survey, LiveChat will immediately show if a person is already in your Contacts. If it's a new visitor, LiveChat will automatically create a new record in your 1CRM.
1CRM Software is a customizable solution that helps to collect all business data in one place.
The tool helps to create long-lasting customer relationships and supports service, order and project management. It enables you to automate sending personalized messages, generate and manage reports.
What's more, the system will send you on-screen and mobile reminders that will help you remember about important appointments and calls. Plus, the software integrates with plenty of 3rd party solutions including Stripe, WooCommerce, WordPress, Zapier, and DropBox.
Key Features
Easy installation
With 1CRM integration, you will save yourself a lot of trouble. With a step-by-step tutorial and the intuitive 1CRM admin panel, you will make sure that everything will be as smooth as possible.
Create leads automatically
Integrate LiveChat with 1CRM and automate the growth of your Lead. With the integration and pre-chat survey enabled you can make sure that all of your customers will be automatically recorded as Leads or Contacts.
Display customer information in LiveChat
If your customer is already in your 1CRM, LiveChat will display their detailed information straight during a chat.
Benefits
Grow your CRM records at a faster pace
LiveChat provides you with a ton of data about your customers. Whether it's their names and emails or any additional information that you are asking about in the pre-chat survey, you can be sure that you'll get plenty. Thanks to the 1CRM integration, all those data will be automatically added to your dashboard.
One System – Many Industries
Whether you work in manufacturing, high tech, retail, or real estate, 1CRM is the custom-fit CRM solution you've been looking for. Adapting to any industry with its uniquely flexible design, 1CRM saves time and helps you do a better job. And with the LiveChat integration, you won't find a more completed package on the market.
Collaborate and Bring Remote Teams Together
Bring remote teams together effectively with a single CRM system to manage your business. Securely access your data anytime, anywhere, and from any Windows, Mac, iOS, Android or Windows Phone device. And the same goes for LiveChat – with mobile apps for Android and iOS devices, your team can stay focused whenever they are.
Ratings & Reviews
How would you rate this app?
Tutorial & Support
To get help and support
contact LiveChat
. You can also suggest improvements or request new features in the upcoming versions of 1CRM.