LiveChat updates
We like to stay fresh!

2 February 2021
Apple Business Chat
allows your customers to connect with you via the Messages app and your agents to handle chats in the LiveChat Agent app.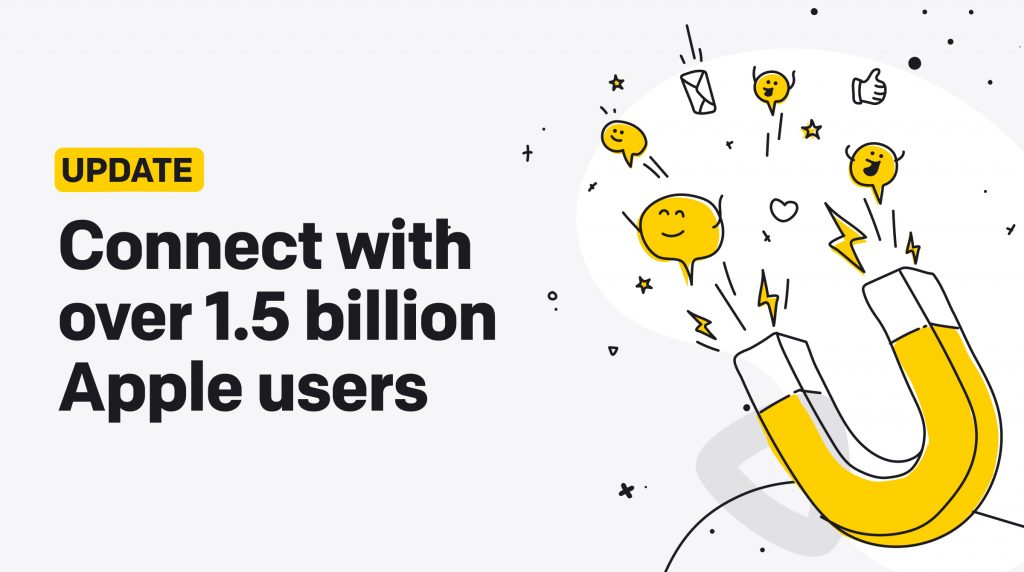 Seamless experience for your customers
: With Apple Business Chat, you can add a chat option for your company in Maps, Siri, on your website, your social media, or in your iOS app. Additionally, with Chat Suggest, you can offer a messaging option when iPhone users tap on your company's phone number.
Seamless experience for your agents
: They still handle chats in the LiveChat Agent app simply by integrating the new channel into their workflow. If you are using our ChatBot, it will handle your Apple Business chats as well. Apple Business Chat lets you:
integrate chat buttons into iOS apps
use List Picker
use date and time picker
open other iOS apps in chat
accept payments in chat
verify identity in chat
chat across Apple devices
The integration is available in Business and Enterprise
plans
. For instructions on how to install and configure Apple Business Chat, visit our
Help Center
.
Tell us what you think