Provide even better support for half of the price
Intercom with its Messages and Inbox Standard plan focuses on providing live chat customer support. So does LiveChat, but for half of Intercom's price, within one product and with extra built-in ticketing system, no user tiers, triggered messages, real-time view of visitor's typing and many more. That's an easy math to do. Don't overpay and try Intercom alternative.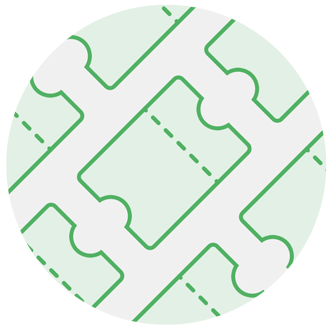 Built-in ticketing system comes in handy
Every time when you cannot help visitor instantly or you're offline, don't miss a chance to help your customer. Solve those cases with LiveChat built-in ticketing system.
Tickets help you gather all non-chat queries like email or Twitter and manage them in more convenient and effective way than as general chat lists.
Don't pay more as you grow
LiveChat will not charge you more when you exceed 250 chatting users on your website like Intercom. The price is based on number of active agents working at the same time.
As from our experience, a single agent can help up to 2500 users monthly. That's ten times more than in Intercom limit, still with no extra fees.
Be a step ahead of your customer
Prepare yourself for any question your visitor might have before it's sent. With Messages Sneak-peek you can actually see what your visitor is typing on his keyboard. Use this great feature to increase your customer service effectiveness and serve customers better.
LiveChat and Intercom
core features comparison
Check what features makes LiveChat a great alternative to Intercom.
| | | |
| --- | --- | --- |
| | LiveChat | Intercom |
| Plan | Team | Inbox + Messages Standard |
| Price/month | $39/agent | $87/250 unique chat users |
| 3rd party integrations | 100+ | 100+ |
| Target and trigger messages by visitor's search engine's search | Yes | No |
| Message Sneak-peek | Yes | No |
| 24/7 Customer Support | Yes | No |
| Built-in ticketing system | Yes | No |
| Visitors details | Yes | Yes |
| Mobile apps | Yes | Yes |
| Custom goals | Yes | Yes |
| Messages from email, in-app, website | Yes | Yes |
| Agents grouping | Yes | Yes |
| Reports & Statistics | Yes | Yes |
| Performance statistics | Yes | Yes |
| Manual and automated chats assignment | Yes | Yes |
| Branding removal | Yes | Yes |
| Agent roles management | Yes | Yes |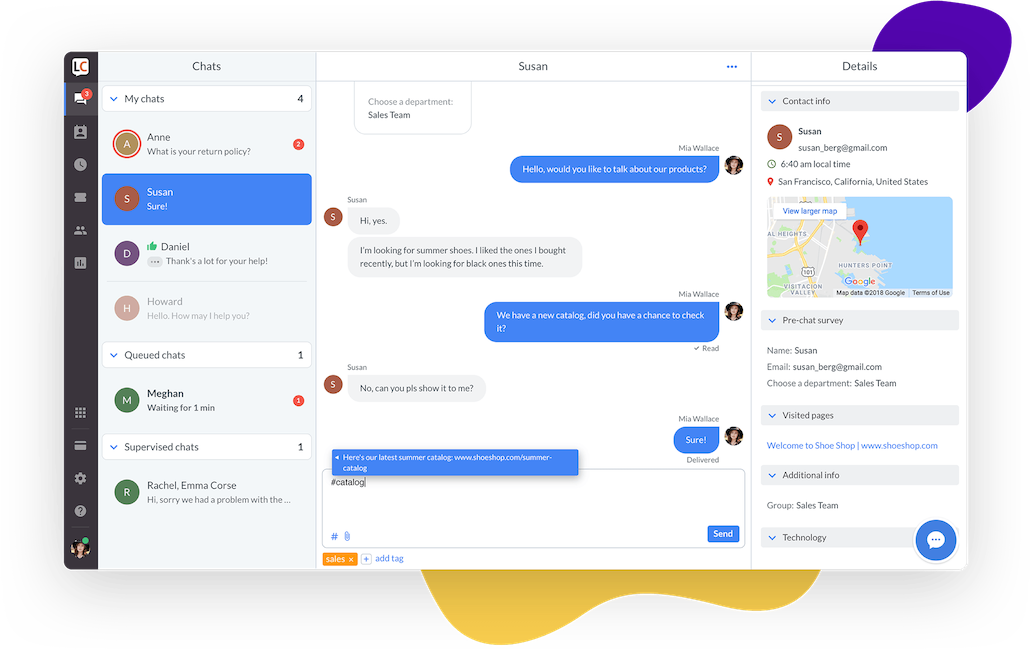 Try LiveChat for 14 days for free, no credit card required
Work with LiveChat for a few weeks and see on your own
why it's the best Intercom alternative. Contrary to Intercom, you don't need to provide credit card to try out LiveChat.
Need more? Meet LiveChat Enterprise
If you own entire customer support department and you require more advanced set of tools, we've got you covered.
With Enterprise plan you are served with Advanced Reports & Statistics, Work scheduler, Staffing prediction tool and many more.
LiveChat as Intercom alternative
LiveChat delivers best live chat and customer service software. To maximize the effectiveness of live chat, we do not divide our software into separately priced products like Intercom does with its Messages and Inbox products.
At LiveChat you get the complete set of tools that serve your entire customer service needs within one product and one pricing. Those tools cover all Intercom products related to messaging and on-site marketing with more advanced features and ticketing system in addition. Those advantages make LiveChat #1 alternative to Intercom.