LiveChat updates
We like to stay fresh!

26 June 2019
We're coming to an end of the redesign of our app. One of the last steps is the Reports section. Besides the new, cleaner look, we've added a few long-requested features.
Look for trends with period comparison
Compare present with past data to see if you are on top of your goals. Whether it's increasing customer satisfaction or decreasing the number of tickets.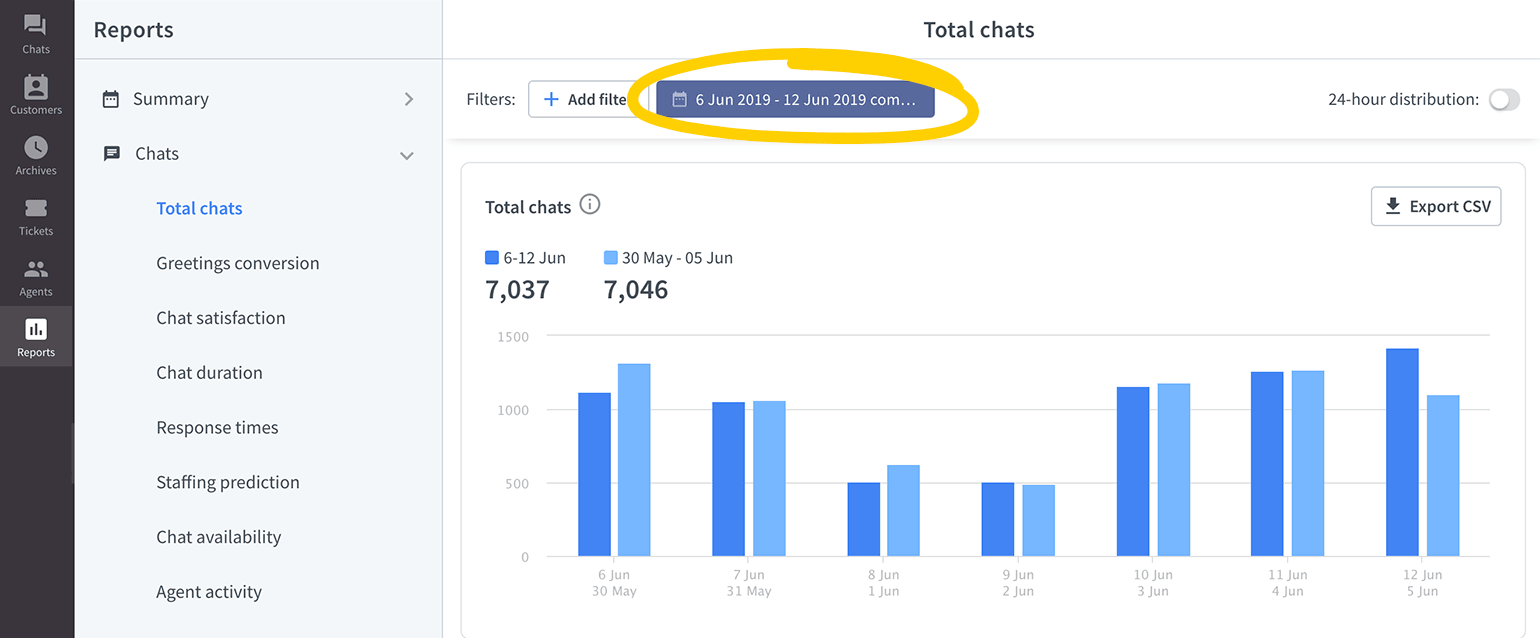 Schedule shifts with ease
Heatmaps are very useful when planning shifts, as they show the busiest time of the day visually. The darker the color, the bigger the workload for your agents. Heatmaps are available for the total chats, queued customers, and new tickets reports.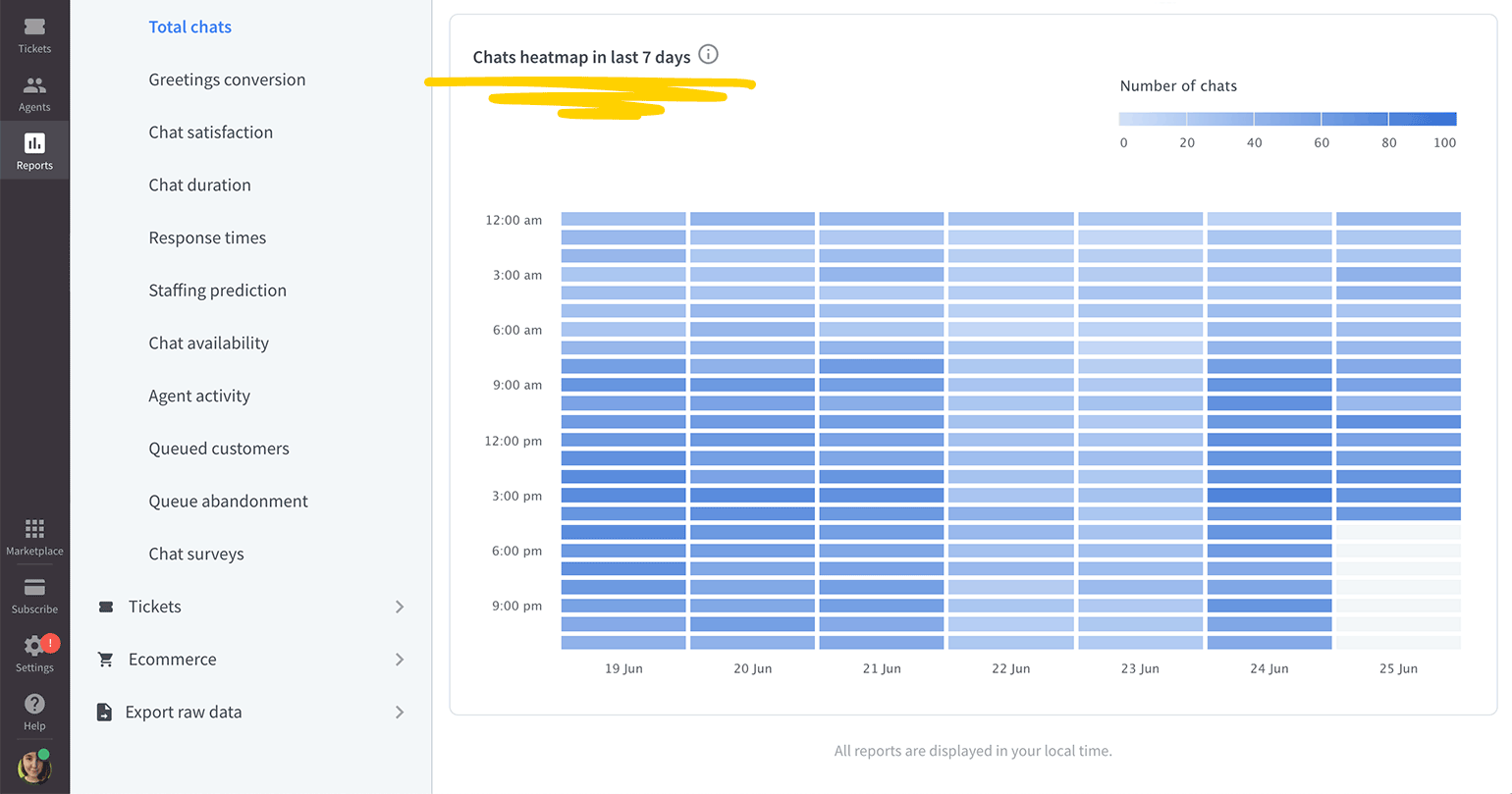 With all the changes, we made sure that all existing features are still there, so you don't need to worry that something you use every day is missing.
Let us know what you think
Check out what else has changed in Reports and leave your feedback on our Community.
Tell us what you think