LiveChat updates
We like to stay fresh!

2 February 2022
Availability can be a real struggle nowadays. We are often expected to give our full attention to so many things at the same time. And we still need to sleep now and then. No worries, LiveChat's got you covered! Messaging Mode is all you need to maintain engaging support during offline hours.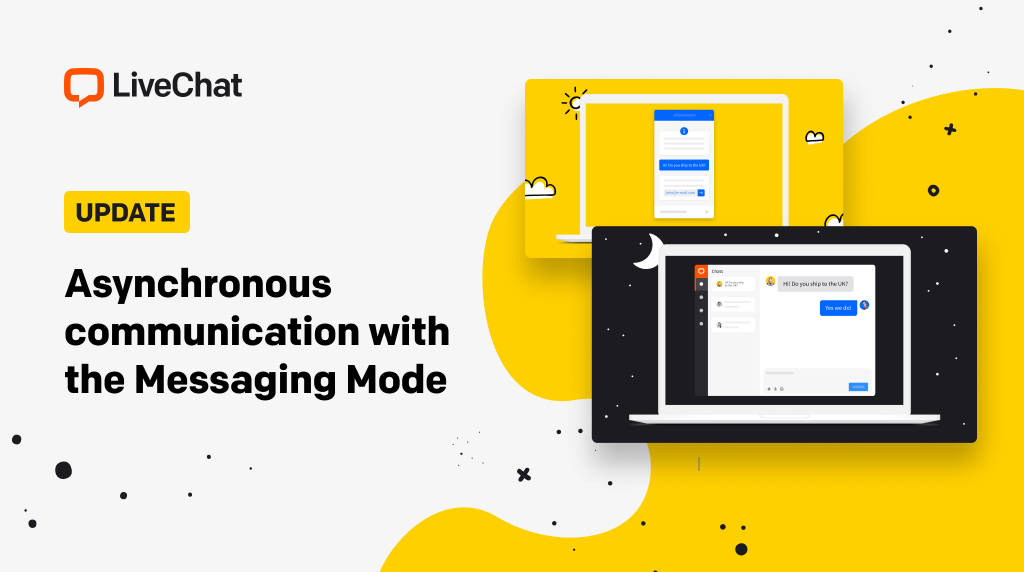 Messaging Mode
is a feature that allows asynchronous communication with your visitors. Basically, they can send you a message even if you're not available, and you can send a reply while they're away from their desks. The chat history is loaded for both recipients whenever they go back to the conversation. Just like social messaging! What you get with Messaging Mode:
Full time chat availability. Enable customers to start a chat and reply to messages whenever they want.
Connections that last. Manage your chats with customers by replying to conversations anytime.
Better insight on your chat traffic with heatmap report, which can now track data from chats started during offline hours.
Offline and online conversations combined into single chat history.
Natural customer experience. Business chats that perform just like social messaging.
More leads captured when you're offline.
Interested in the modern approach to communication?
Learn how to enable Messaging Mode
.
Tell us what you think