LiveChat updates
We like to stay fresh!

9 November 2021
We are always happy to deliver features requested by our customers, and
Ask for email
is exactly such a feature. Now you can set up a message that will be automatically sent to the customer when an agent does not respond within a set amount of time, or when your agents are offline.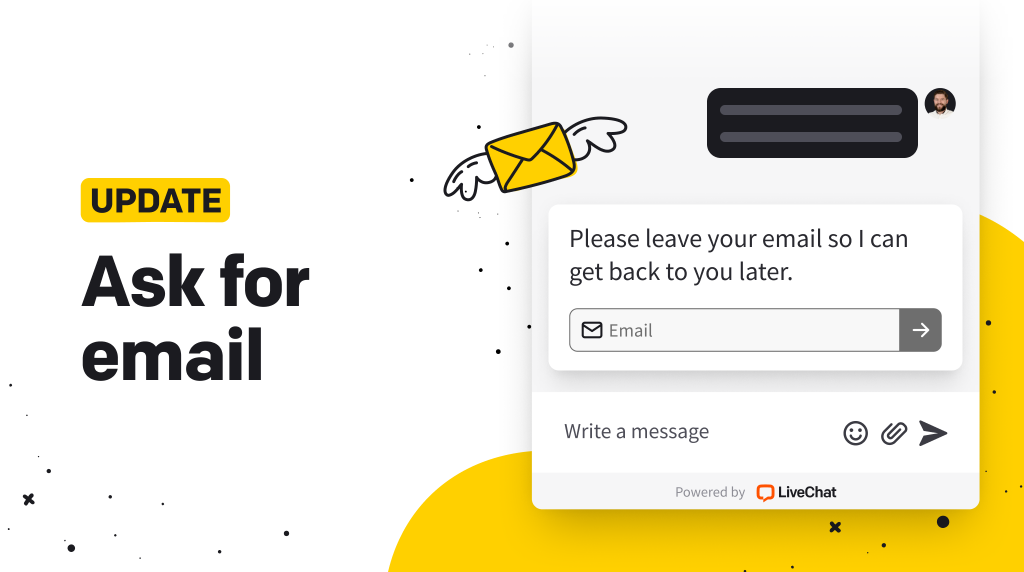 Ask for email
allows you to set up an automatic message to inform the customers that your agents are busy at the moment and ask for contact information. You can also set up the time after which such a message is to be sent. In
Messaging Mode
, this feature allows you to obtain or confirm the customer's contact information when your agents are offline. Check out the
Ask for email tutorial
in our Help Center.
Tell us what you think