LiveChat updates
We like to stay fresh!

15 September 2015
You can now pass information from your pre-chat surveys to your Mailchimp account by setting up field mapping. For example, if you ask your customers for their order numbers when they sign in to your LiveChat, you can store that information in your Mailchimp list. You can use that information to prepare more personalized email campaigns.
Check out the Mailchimp integration tutorial to see how to enable the integration and set up field mapping.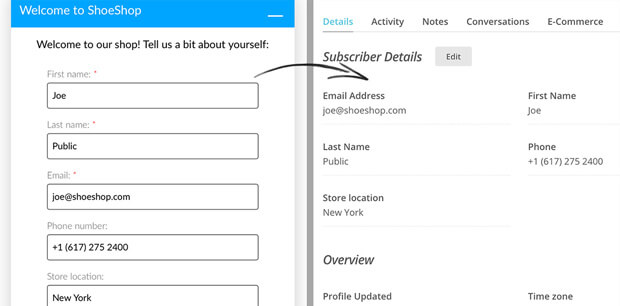 Tell us what you think