LiveChat updates
We like to stay fresh!

2 January 2018
Start a screen sharing session with your customers whenever they require technical assistance or would like to show you how to recreate a tricky issue. LiveChat Join me integration is here!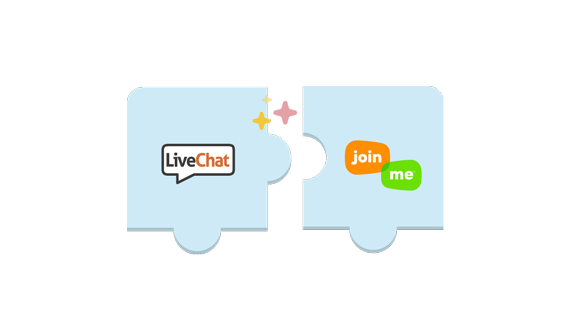 LiveChat Join me integration: how does it work?
With Join.me integration, you can invite your customers to a screen sharing session straight during a chat!

After sending the invitation, we will ask your customer to accept it. Clicking on Allow button available in his chat window will start a download of the Join.me application.

Installing the app will automatically initiate a screen sharing session with your customer. To take control of your customer's screen, simply click on the link that we generated in your LiveChat app.

And the best part is: Join.me for LiveChat is completely free! Neither you nor your customers will be charged with any additional costs for using the integration.
See how the magic works!
Click here to check out our official Join.me integration guide. Also, don't forget to leave us a comment down below – we would love to hear from you!
Tell us what you think