The join.me app in LiveChat allows you to easily invite a visitor to a meeting hosted on join.me. It's perfect for product demos and explaining complex issues.
Add join.me to LiveChat
To install the join.me app, follow these steps:
Go to Marketplace, and find the join.me app.
Click on Install now in the top right.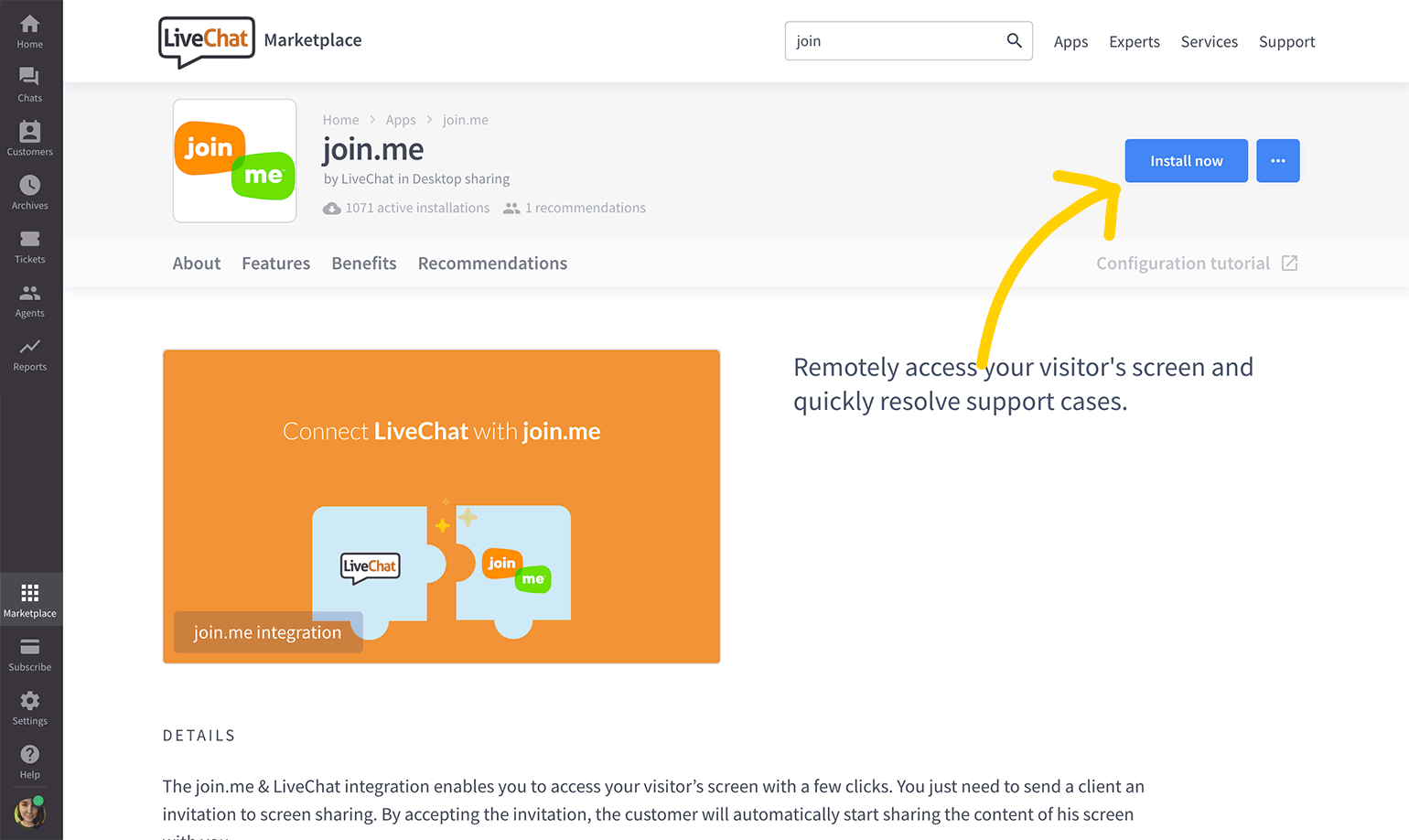 Go to the Chats section, and select an ongoing chat to view the details menu.
Open the join.me app by clicking on its tab in the details menu.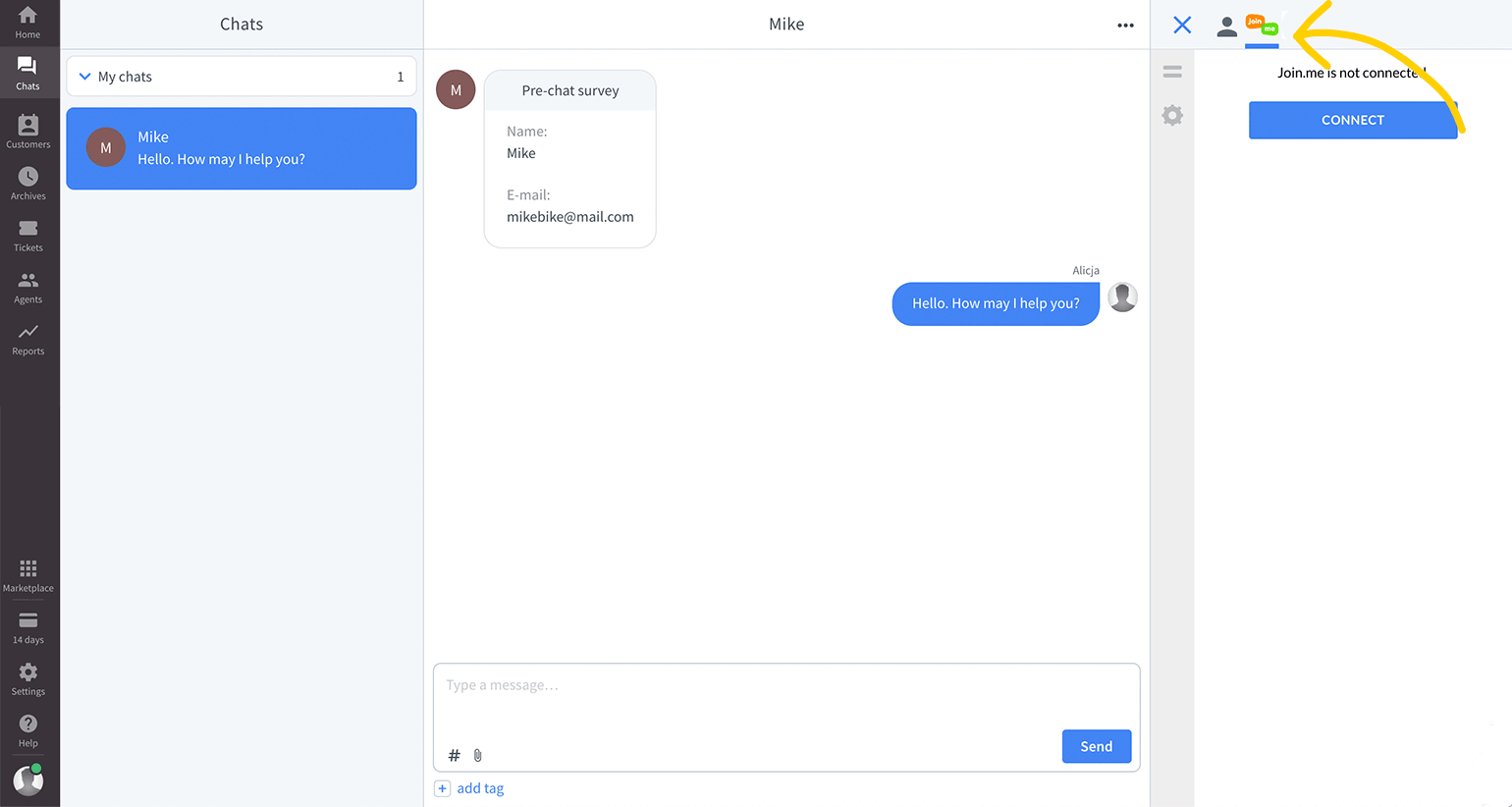 Click on Connect.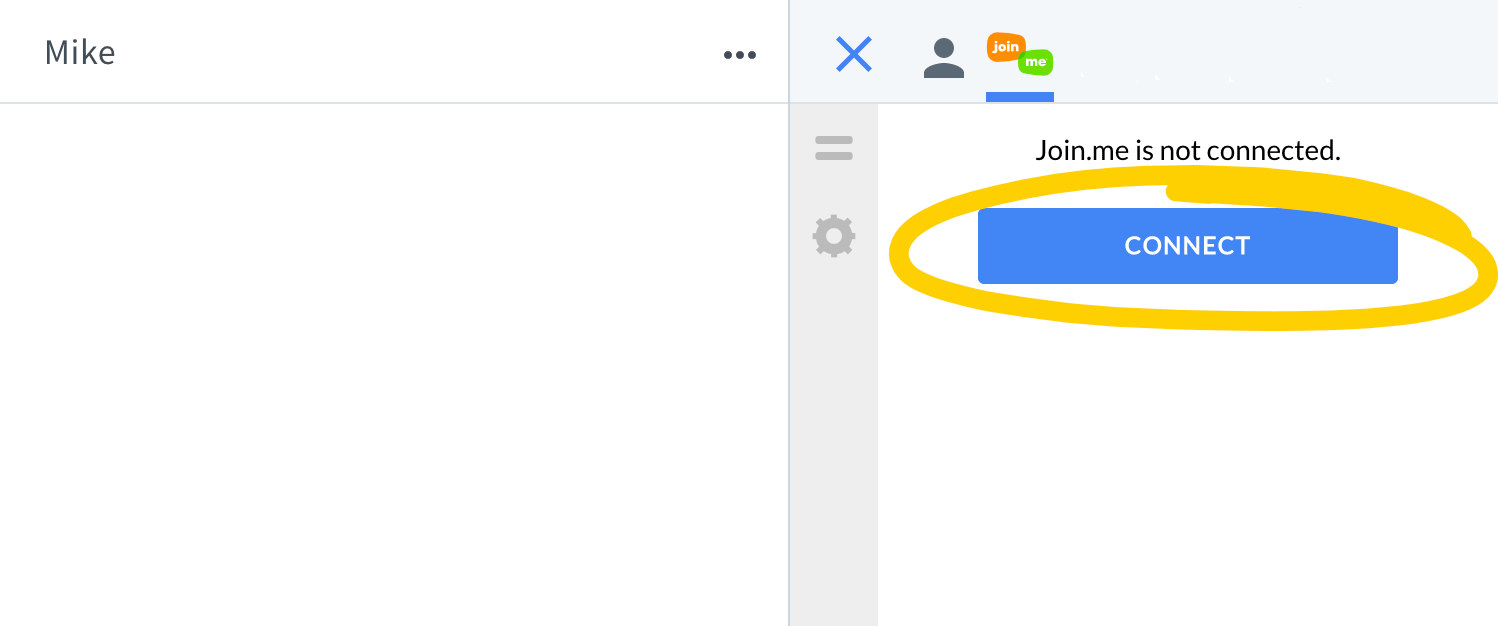 Log in to your join.me account.
Click on Accept to grant LiveChat access to your join.me account.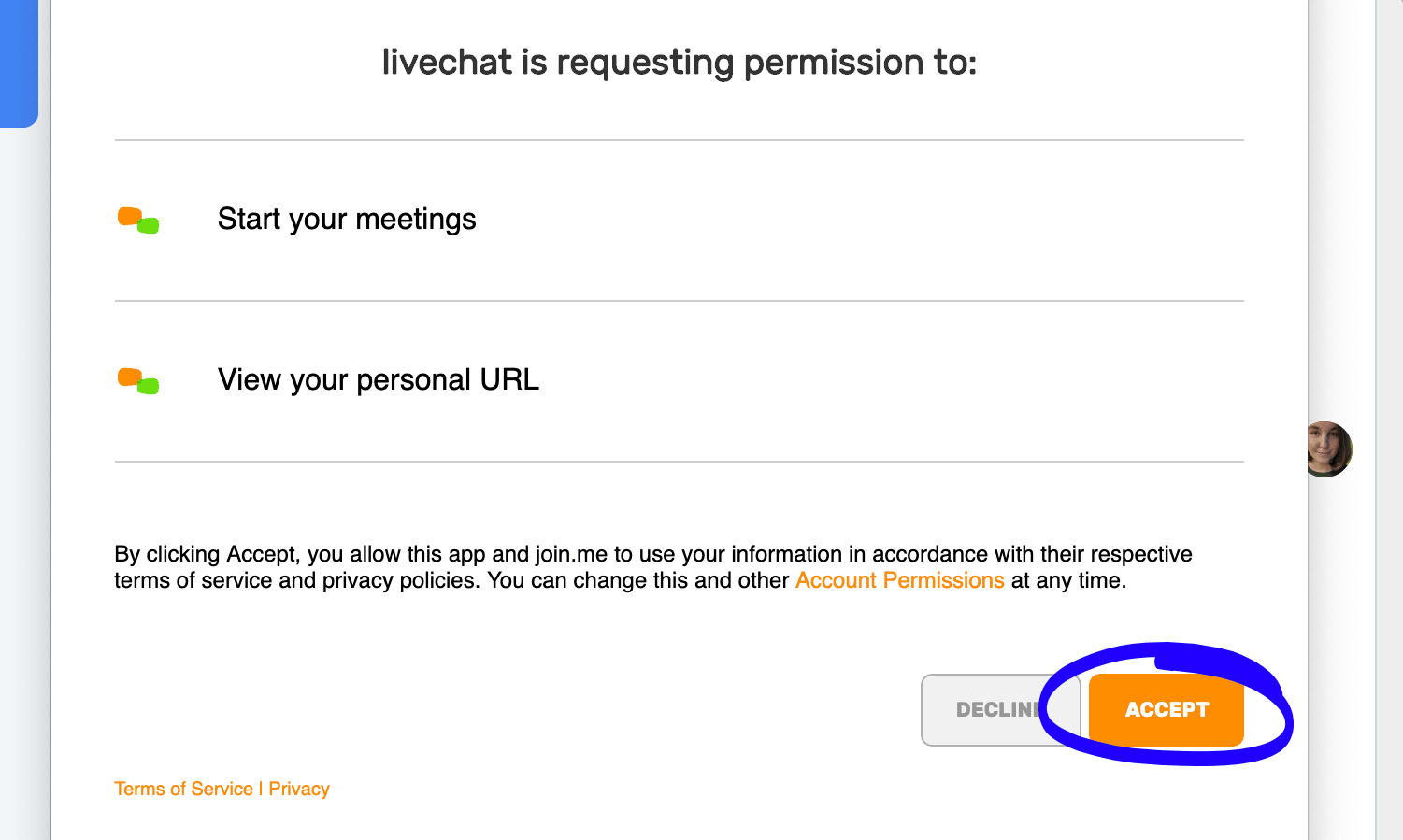 And done! The integration is now ready, and you can start hosting a meeting right away. Keep on reading learn how to start using join.me with LiveChat.
Use join.me in LiveChat
Using the integration is quite simple. With just a few easy steps, you can start hosting meetings.
When talking to a customer, open the join.me app by clicking on its tab in the details menu.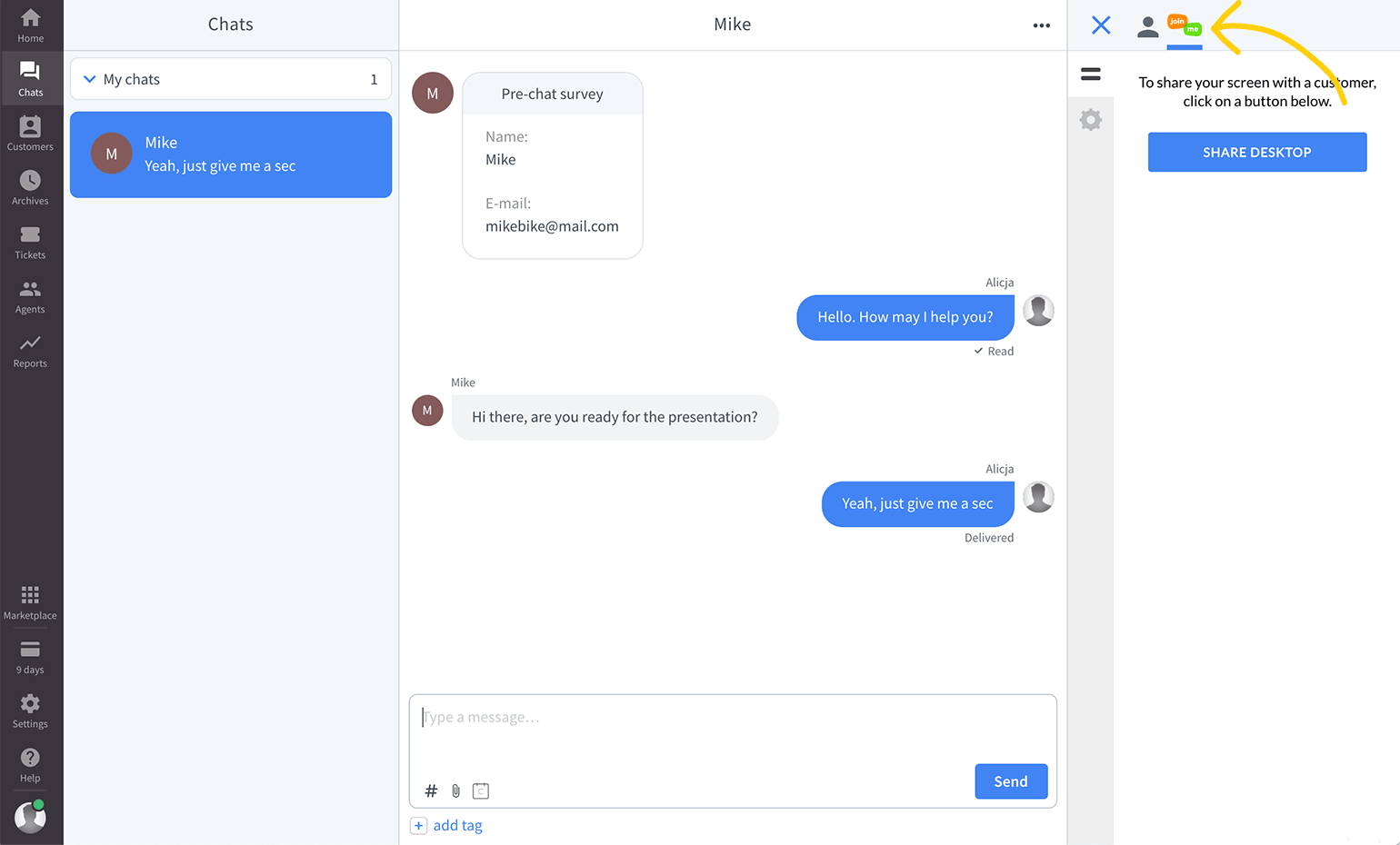 Click on Share desktop to invite your customer to a screen sharing session.
Now two things happen:
You will see a link that opens a join.me session in a new tab in your web browser. Click on it. When your customer accepts the invitation, the meeting will start automatically.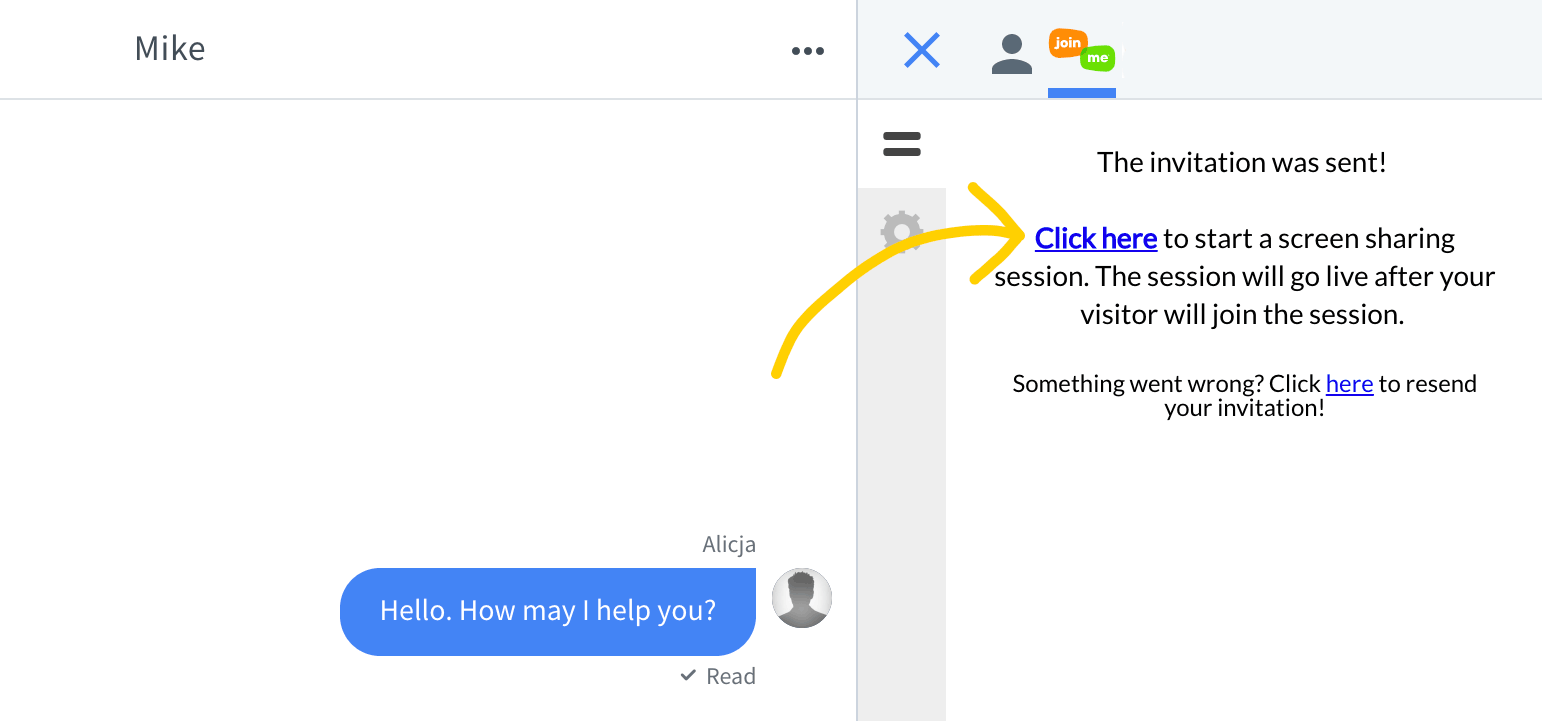 The customer receives an invitation to the meeting. Ask them to click on Allow in the chat widget.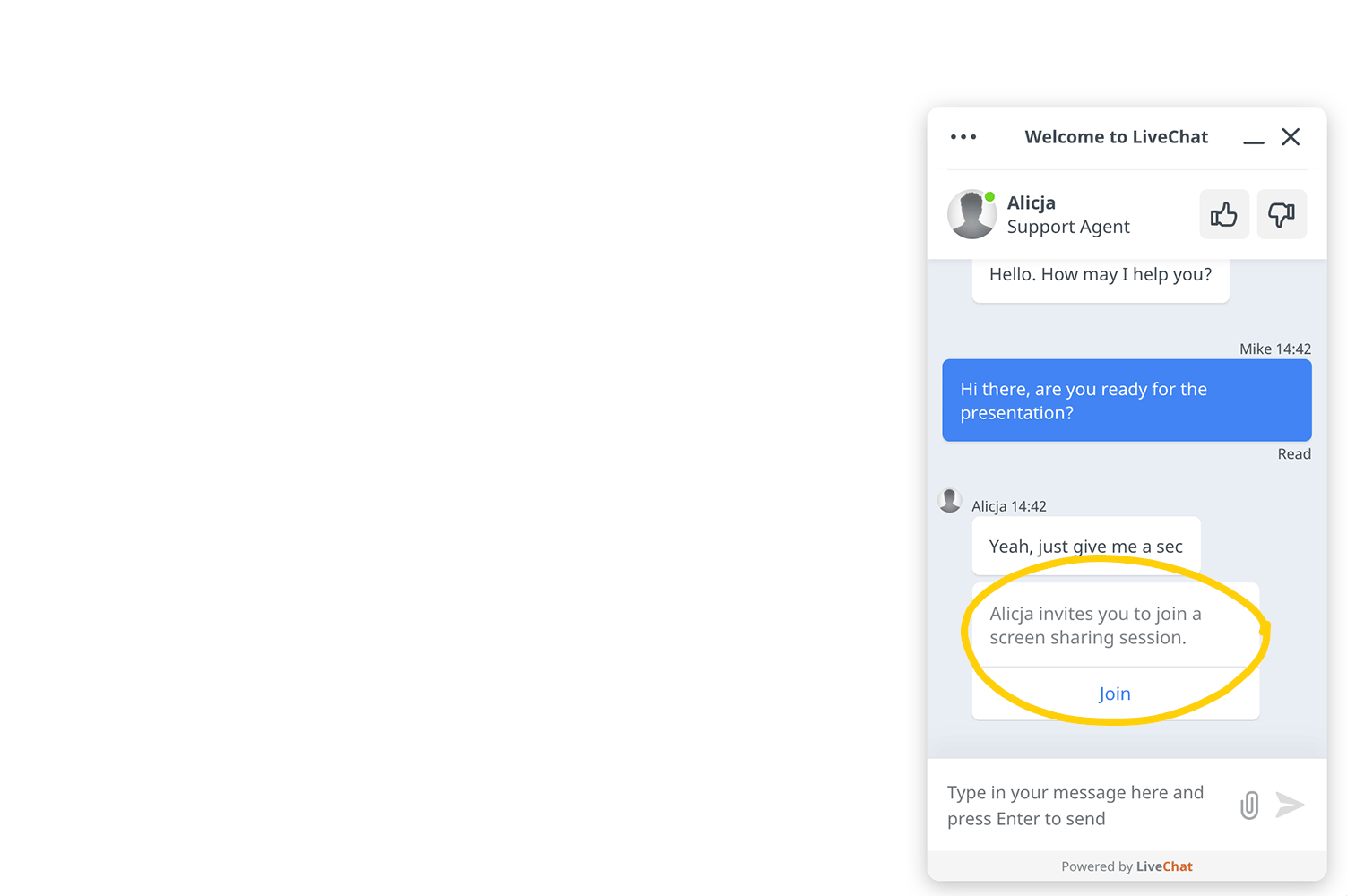 Clicking on Allow will download Join.me app on your customer's computer. After installing the app, join.me will automatically start the meeting.
And that's it! You can now enjoy the power of assisting your customers via screen sharing.