LiveChat updates
We like to stay fresh!

13 August 2015
Track LiveChat-related events in Kissmetrics to learn more about your customer service.
You can now track events like displaying a greeting, starting a chat or filling out a pre-chat survey using the Kissmetrics integration. This data will show you which such events can be optimized to get even better results.
Learn more about the Kissmetrics integration in the Knowledge base.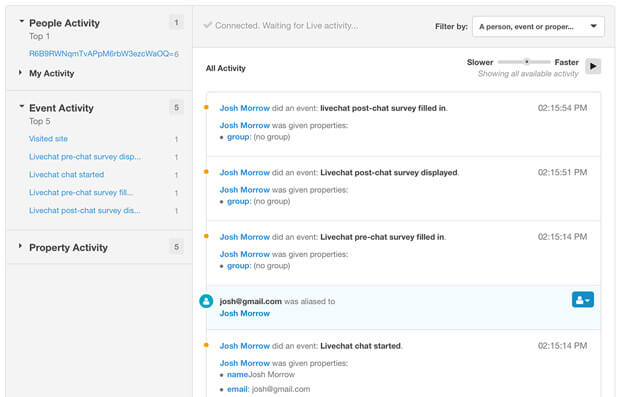 Tell us what you think