If you're a Mailchimp user and you're not using our Mailchimp Newsletters integration to grow your lead base, you're really missing out. Whether you're already using our Mailchimp integration or not, with Mailchimp Newsletters you can create a Mailchimp targeted message. Your website visitors will be able to subscribe to your newsletters and campaigns straight from the targeted message before they even start the chat.
How it works
Mailchimp Newsletters allows you to create a new type of targeted message, a greeting or an announcement, with a Subscribe button that opens a form. Yes, you guessed it. It's the contact information collection form. Once the customer fills it out and submits it, their info is added to your Mailchimp audience.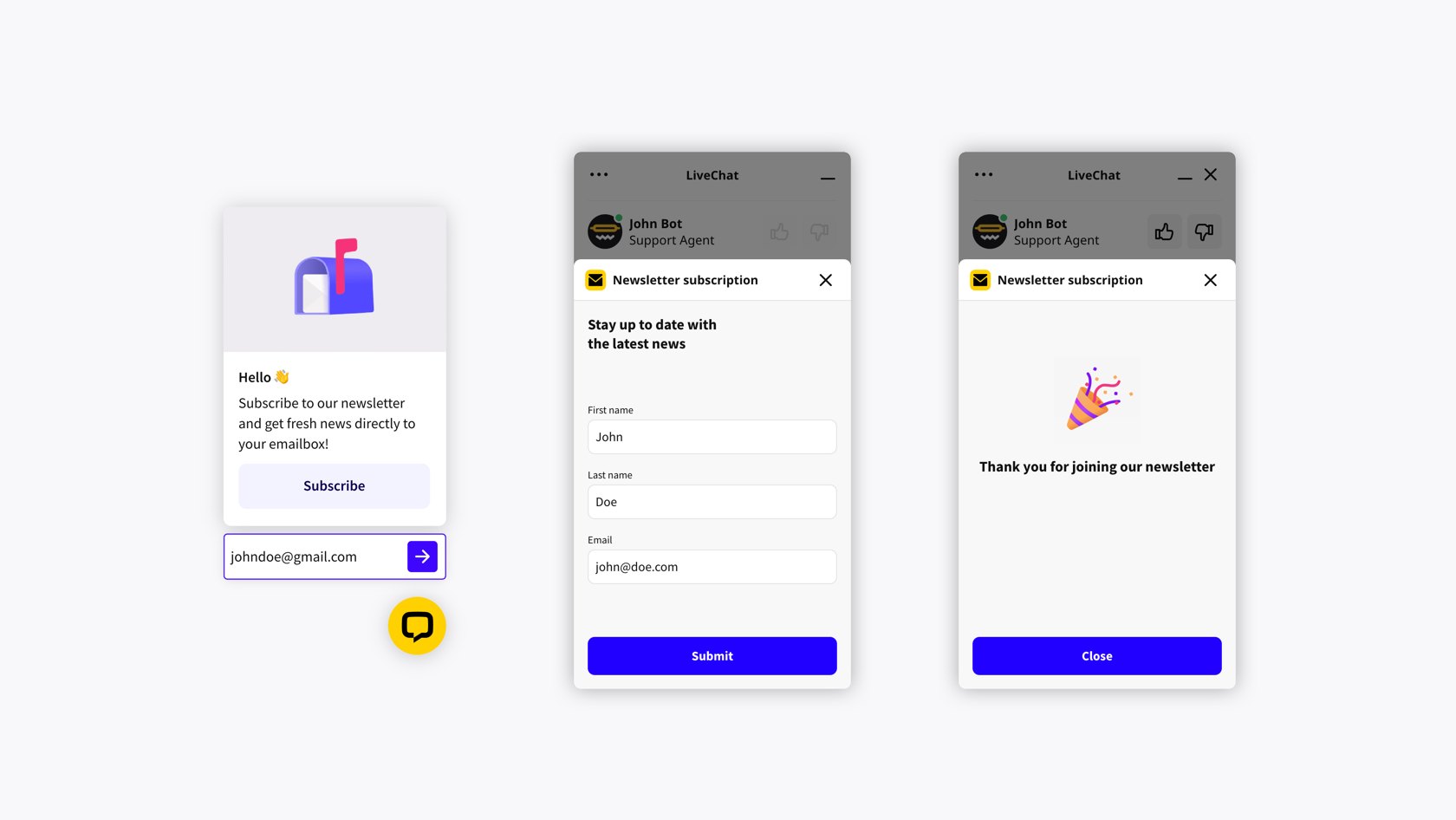 Installation guide
To install the integration go to Marketplace in the LiveChat Agent App, and find the Mailchimp Newsletters integration. Click on Install.