The integration with LiveChat enables you to create behavior-based automations in Mailchimp. This means that the moment your chat with the customer ends, their journey with you can begin!
The Customer Journey Builder in Mailchimp has a pre-built LiveChat trigger. When you set this trigger in a customer journey, the customer is added to the journey once their chat ends. This way you can follow up with customers who came to chat with your team, send them a survey or a special offer.
How it works
When you integrate LiveChat with Mailchimp, a new starting point is added to your Mailchimp Customer Journey Builder.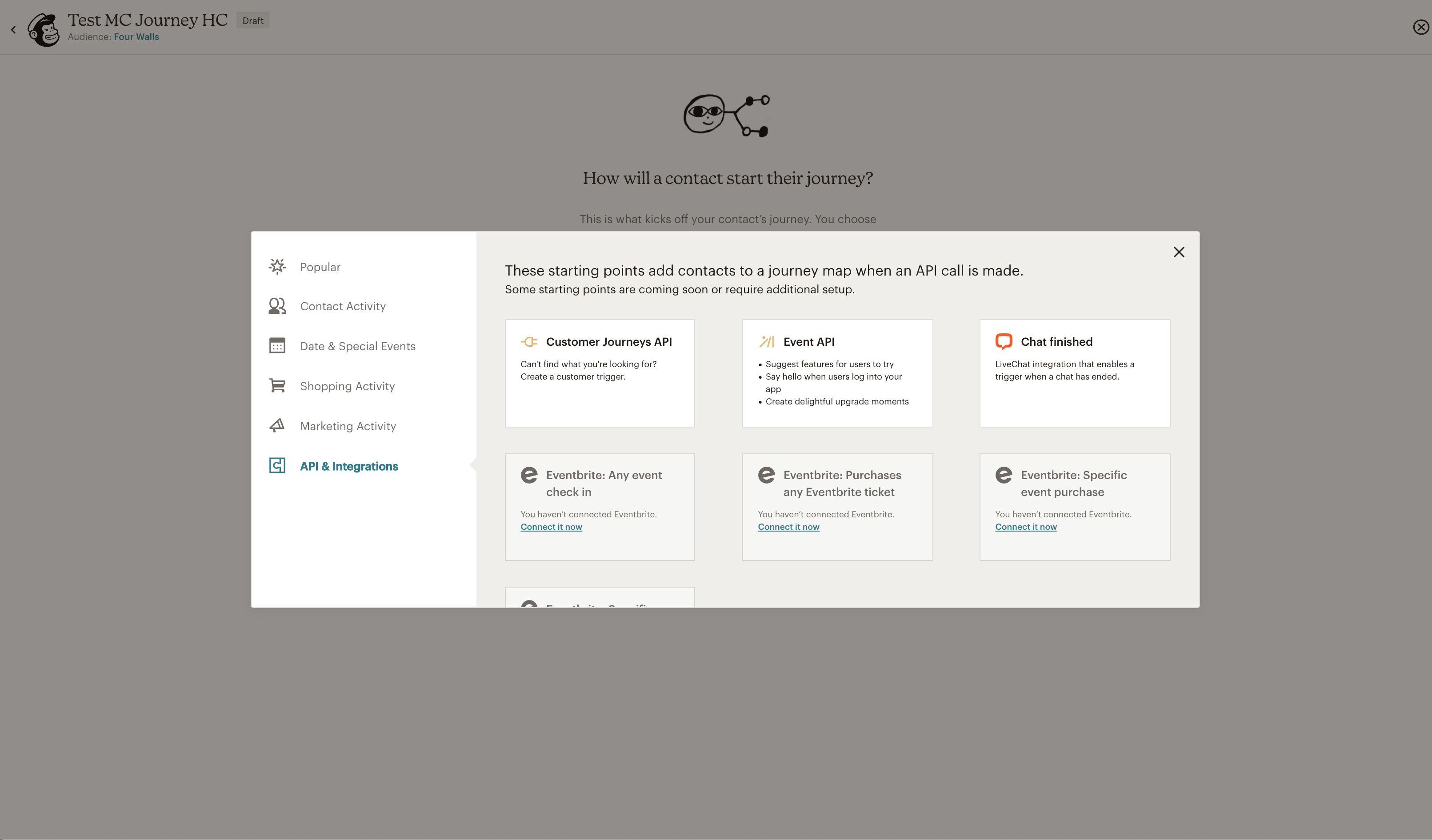 Building automations based on LiveChat data is very straightforward. All you need to do is go to your Mailchimp account>Automations>Customer Journey Builder, choose Start from scratch, then New starting point>Integration and API, and choose the LiveChat event there. Mailchimp will present you with an option to use "Chat finished" as a starting point for your customer journeys.
Welcome email
Send welcome emails to customers who've subscribed to your audience in LiveChat, be it in a targeted message, the pre-chat survey or during a chat. These customers are also automatically tagged with a LiveChat tag in your audience.
Use this automation to provide more information to your customers, or to request information from them. Follow up with first-time buyers of your product or service, or start onboarding for new customers. You can also use this opportunity to share links for social sharing, or ask them to update their user profiles. 
This is what such a Welcome Customer Journey can look like: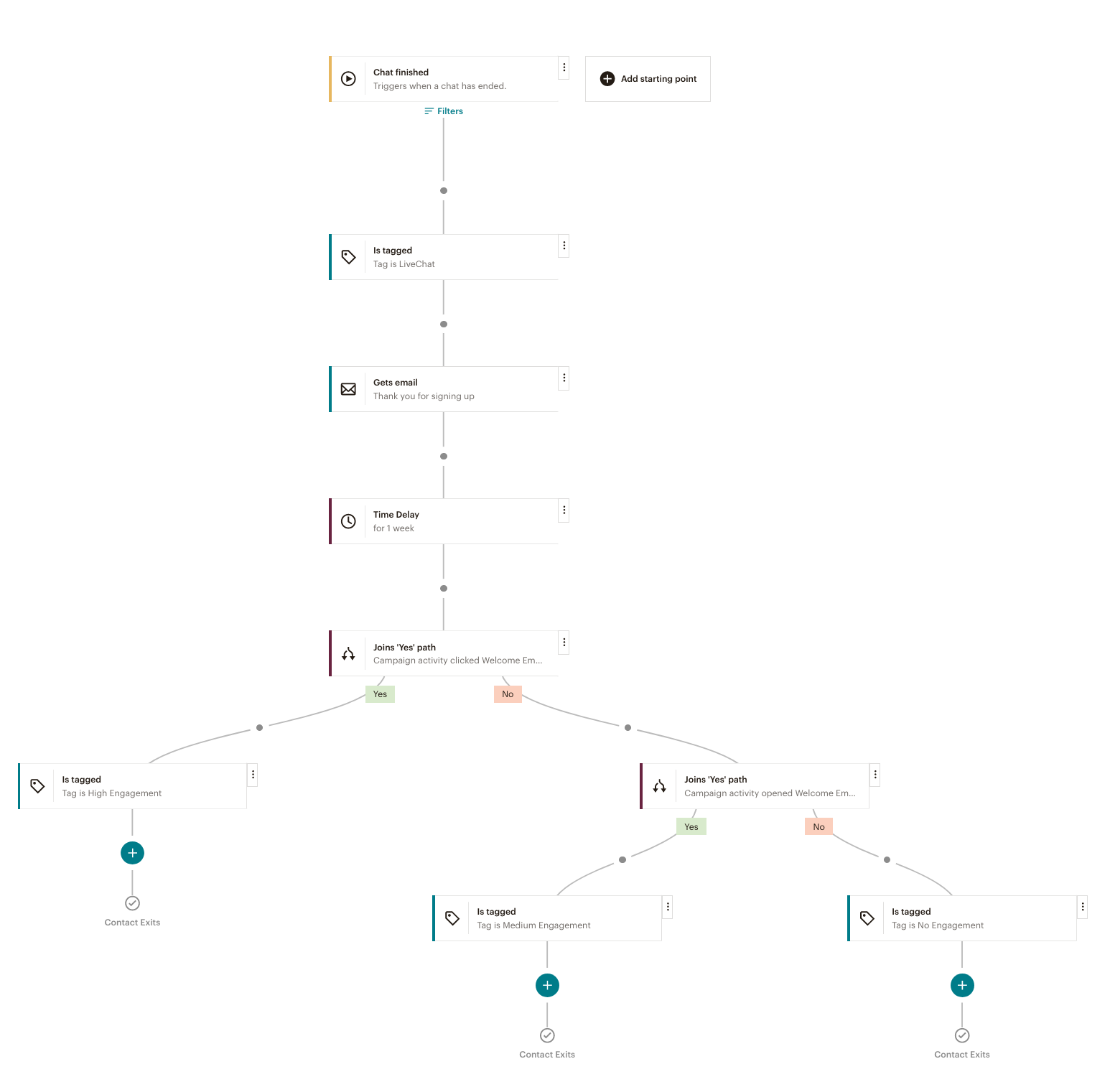 Survey follow-up
Send follow-up survey emails to let your customers rate their experience and make sure no dissatisfied customer is left behind. You can use Mailchimp's hosted surveys or third-party solutions. More on that in the Mailchimp surveys guide.
This is what such a journey could look like: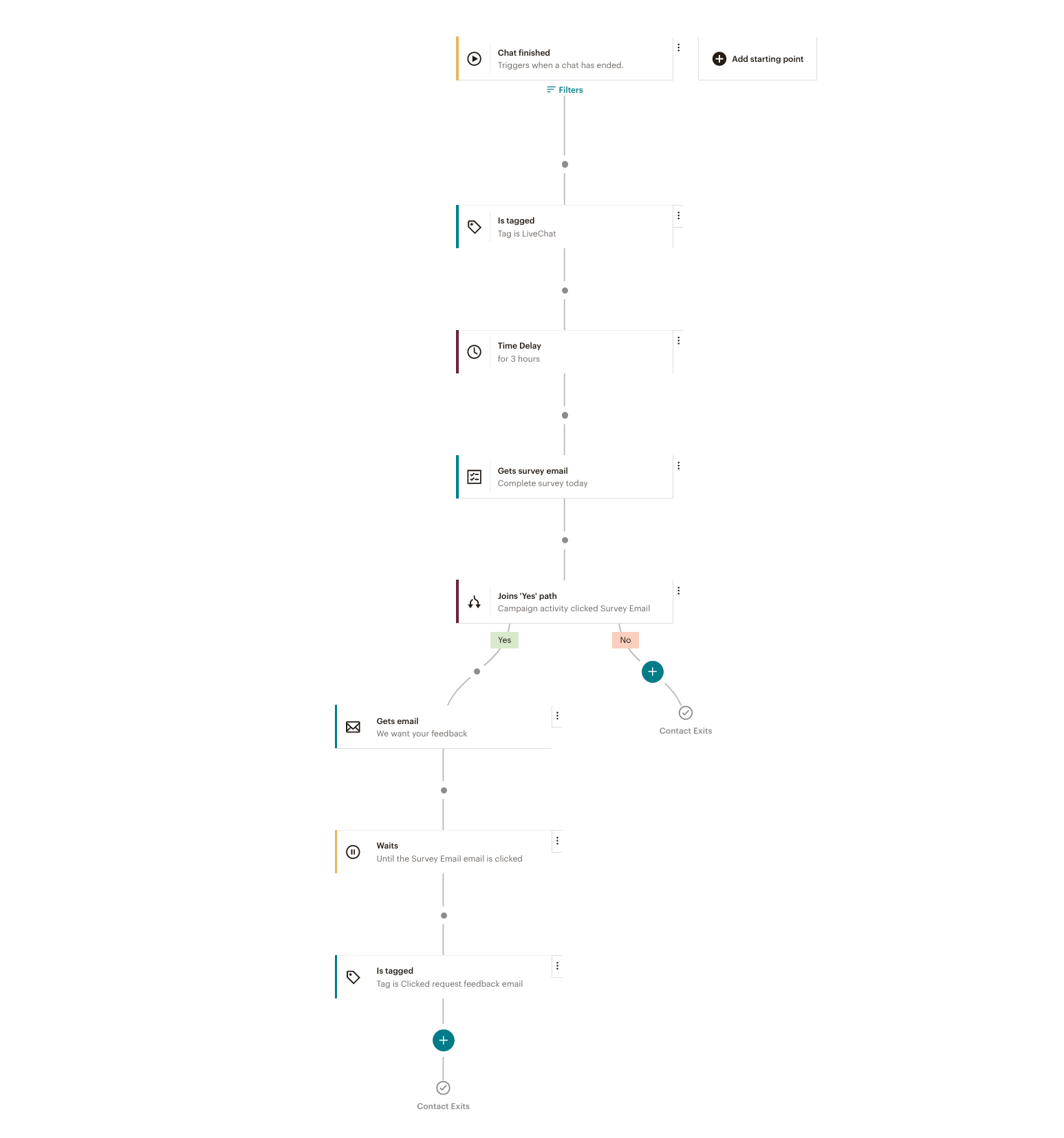 Collect testimonials from happy customers and collect the feedback you need to keep improving your business for your customers.
Customer service follow-up
Send follow-ups in customer-service cases. Set up this automation so that after a customer comes to chat to handle a customer service matter, an email is sent to make sure they are satisfied with the service. By doing this, you can check if the matter is resolved. If the customer selects the "not resolved" link, they'll be redirected to a form for providing more details, and your support team will be notified. Now your customer service team can reach out to the customer, already equipped with the details of the case.
Here is an example of a customer service follow-up journey: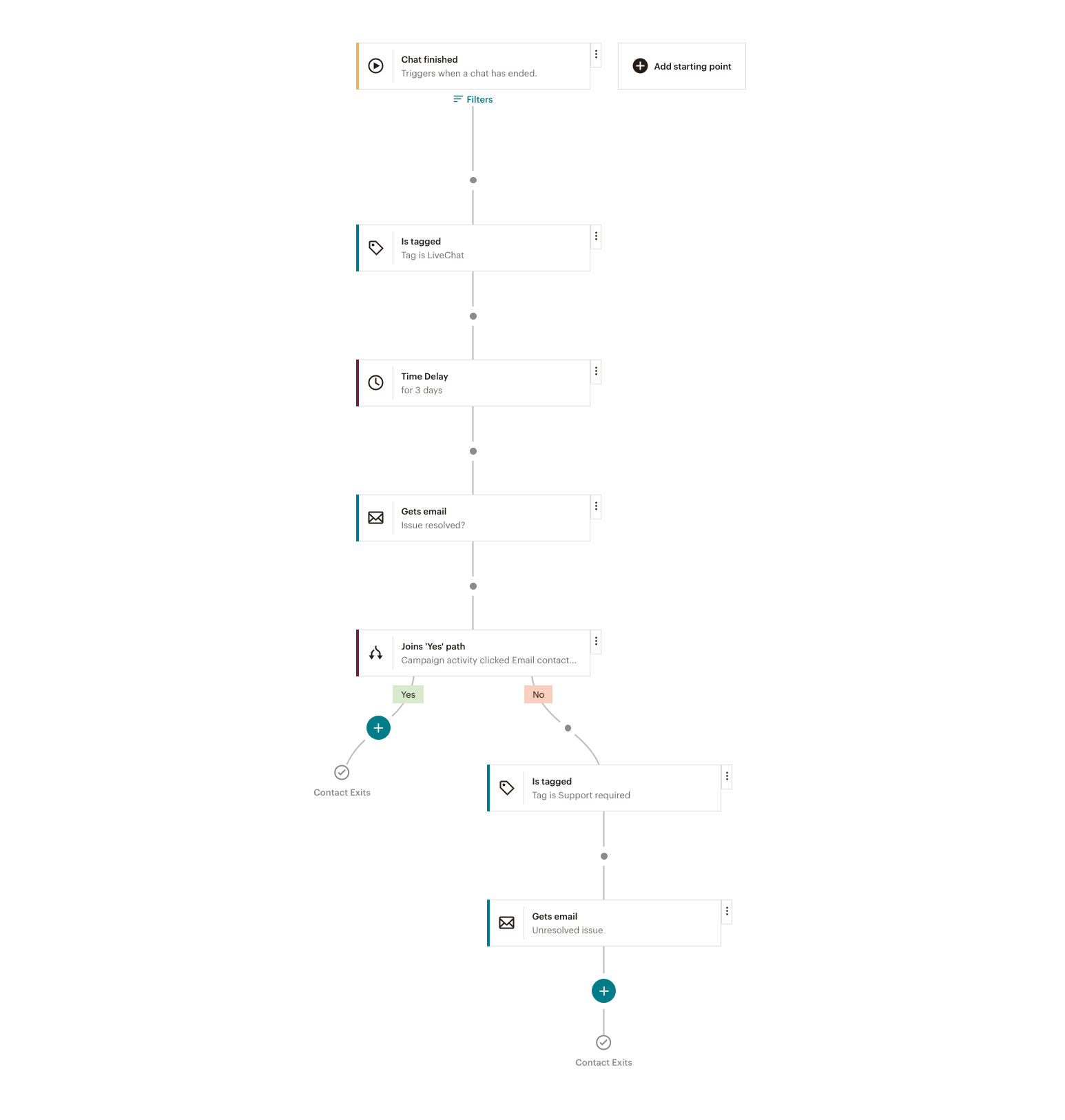 Use the combined power of LiveChat and Mailchimp to your advantage and create personalized automated customer journeys that will make your customers happy.