The integration with Apple Messages for Business allows you to receive and reply to messages sent from your customers via the Messages app on Apple devices. It comes with handy features to help you provide a better customer experience.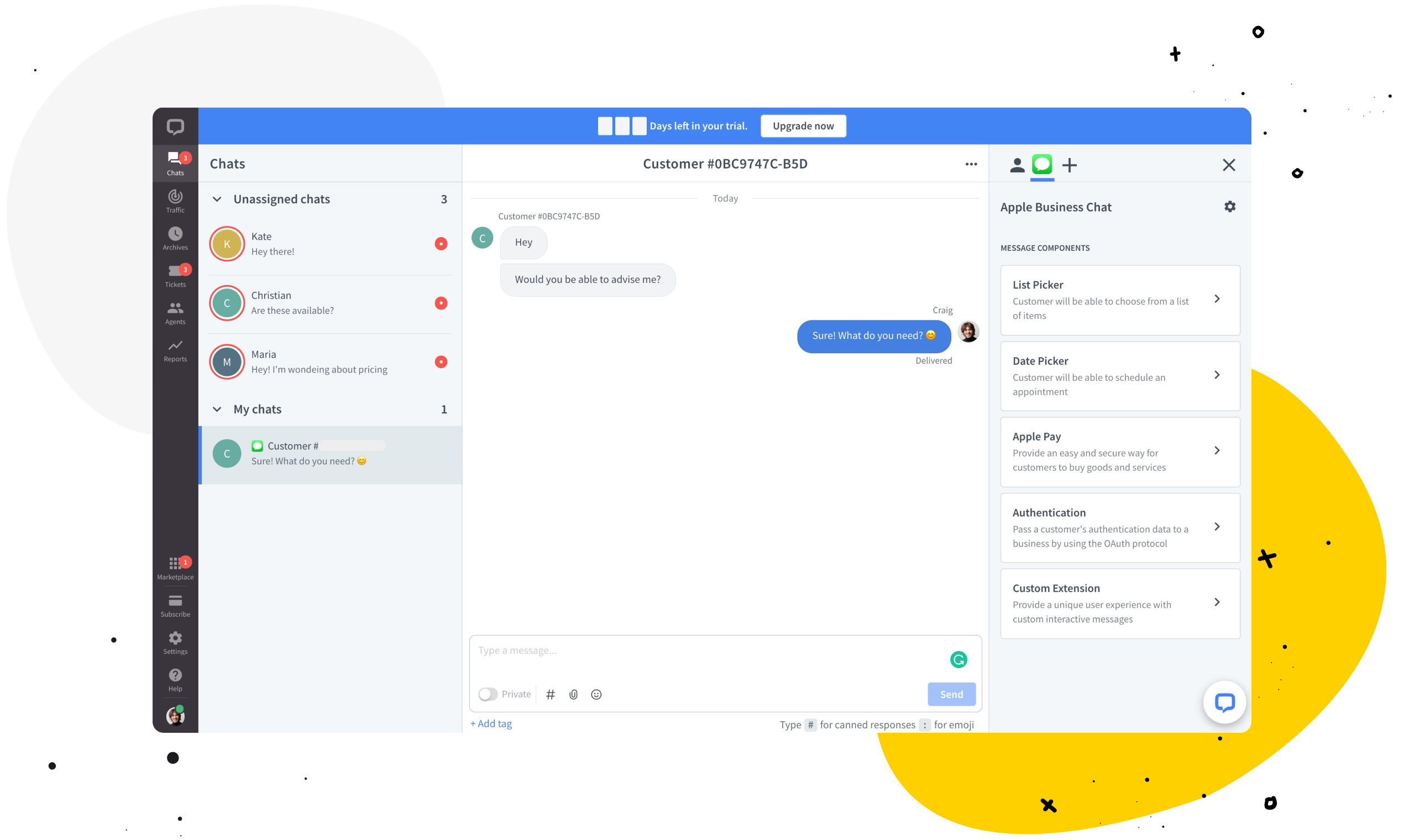 Not sure how to set up Apple Messages for Business? See the steps in
this article
.
Not sure how to set up Apple Messages for Business? See the steps in
this article
.
How the integration works
Once the integration is implemented, your customers can send you messages. Customers messaging you via Apple Messages for Business will appear in the Chats list with the integration logo, and will automatically be named according to the following format: Customer #<12 LiveChat CustomerID characters>.

The Apple Messages for Business messages will appear in the Chats tab, just like all chats do. You will find them in the Unassigned chats section on the chats list. To reply to a message, select the chat from the list and click on Assign to me. Then you can send a message as usual.
Unassigned messages stay on the Chat list until they are assigned to an agent and closed. So you can answer whenever it is convenient.
You can also use a few extra features that make for an even better chatting experience.
In order to use those features, select a chat coming from Apple Messages for Business integration and open the integration app from the details section on the right.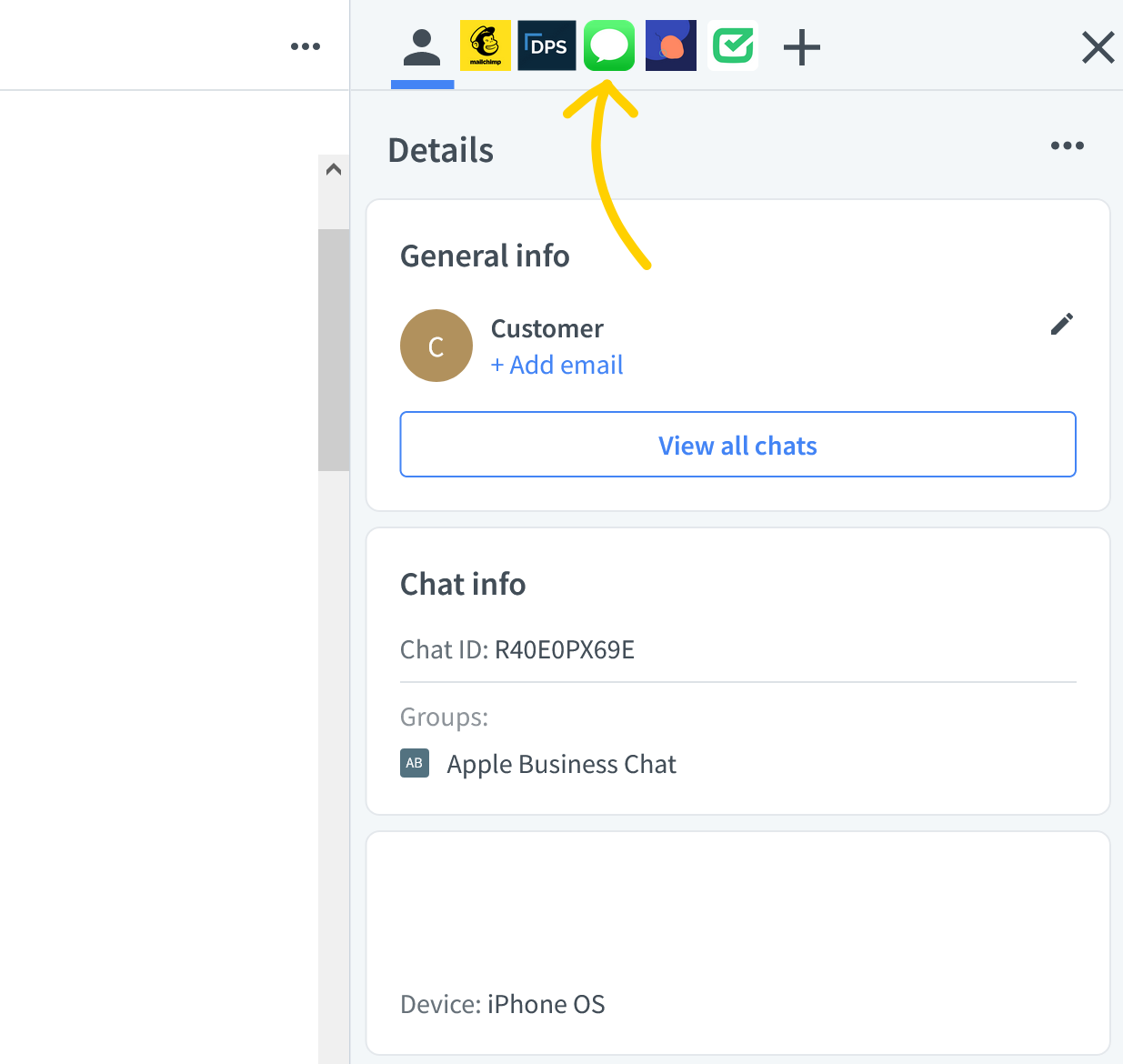 The integration app consists of 5 tabs, one for every message component or feature available, and a settings button. A message component is a rich message that you can send over chat. The Settings button is the gear icon in the upper right corner.
List picker
You can create a list of items, for example, a few similar products that might interest the customer.
To send a list: