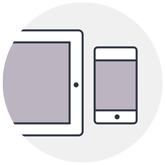 >
Applications
Use a range of clean, powerful applications to chat with customers. All LiveChat apps are easy to pick up so you won't have to spend time and resources on extensive training.
Web app
You don't have to download anything to use LiveChat. Simply go to the web chat application's page, log in and start chatting.
The web chat app is available on all web browsers, including Chrome, Firefox, Internet Explorer, Safari and Opera. This application is also available for Linux users via their dedicated web browser.
Desktop app
Get one of our desktop apps for Windows or OS X (Mac) if you don't want to use your web browser to chat with your customers.
Additionally, these desktop applications will run automatically when you start your computer, which means that you will also start receiving chats whenever you begin your workday.
Push notifications
Mobile applications will run in the background, meaning that you don't have to constantly check them out. Whenever there is a new message or a new chat, a push notification will let you know immediately.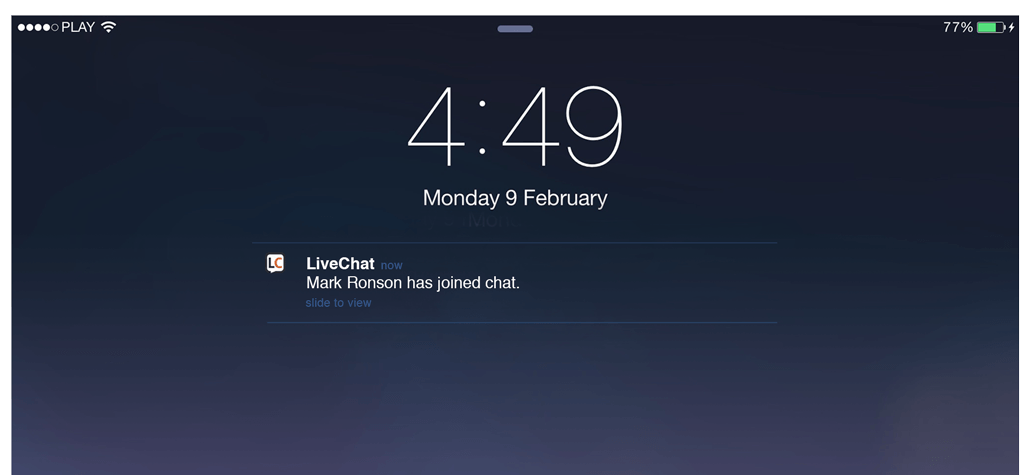 Start free LiveChat trial!
5-minute setup, test out the Team plan features for 14 days, no credit card required.